Controversial regulation called extremely troubling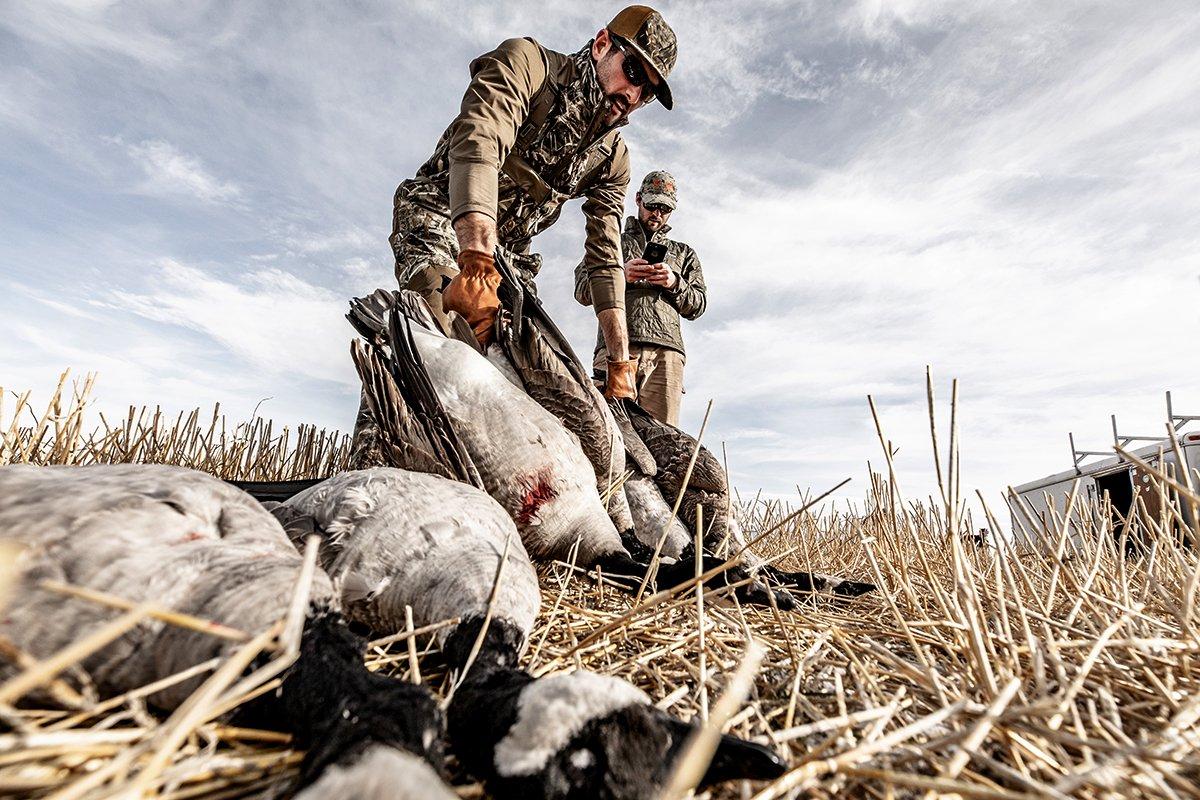 In a reversal of previous policies, the U.S. Department of Agriculture's Animal and Plant Inspection Service announced this past week that hunters cannot bring meat from ducks, geese and other game birds shot in Canada into the United States.
The rule, prompted by concerns about the recent avian influenza outbreak, was announced Sept. 2, a day after waterfowl seasons opened in many Canadian provinces.
Both the regulation itself and its timing are extremely troubling, John Devney, chief policy officer for Delta Waterfowl, said in a press release. APHIS assured us just days ago that import would only be restricted on birds taken in highly pathogenic avian influenza priority control zones. Who knows how many U.S. hunters have headed to Canadian hunting camps believing they would be able to bring the birds they harvest back into the states by following the normal transport regulations that were in place when they left? Now they are going to be totally blindsided when they get back to the border.
In June, APHIS announced rules that only banned game-bird meat importation from a few small zones. After the new ban was announced, Delta issued a letter of protest to APHIS administrator Keven Shea protesting the midstream policy change and requesting reconsideration.
It's sadly all of the law-abiding, ethical waterfowl hunters who will feel the weight of this whiplash policy change from APHIS, Devney said in the release. Their birds will be confiscated at the border and ultimately disposed of. What a terrible waste.
Likewise, hunters and outfitters also questioned the logic of the policy, noting that prohibiting the importation of bird meat or carcasses will likely have little effect on the spread of avian influenza.
We are talking about a bird that migrates not only across states but also across countries, said veteran guide Cooper Olmstead, of Habitat Flats. Birds from Canada are going to make it to the U.S. anyway, so why does it matter if they are brought across dead or if they fly across themselves? An individual could literally be in Canada, shoot some species of waterfowl on day X, and those birds could push south into the U.S. on a front and beat that individual back to the states. We aren't talking about deer or upland birds that don't travel and migrate like waterfowl. There really isn't any way to stop them from coming into the U.S.
Further, Olmstead fears that the rule will hurt Canadian outfitters, many of which are already reeling from two years of travel restrictions prompted by COVID-19.
I also believe it will negatively affect income coming into Canada based on waterfowl hunters, he said. I assume people will cancel trips due to not being able to bring back waterfowl and not having any other option to deal with the birds.
The recent avian influenza outbreak swept through North American bird populations during Spring 2022. It has been detected in wild birds in more than 40 states and 10 provinces, forcing the destruction of tens of millions of domestic poultry and killing unknown numbers of wild waterfowl and raptors, including almost 1,500 endangered Caspian terns in Wisconsin. This strain of avian influenza, believed to have been brought to the United States by migratory birds, appears to be especially devastating on wild birds, including waterfowl. Biologists say it poses little risk to humans.
(Don't Miss: Spring Duck Numbers Down, But Optimism Reigns)

Click here for more Realtree waterfowl hunting content. And check us out on Facebook.