USFWS to use long-term data, models for 2021-'22 frameworks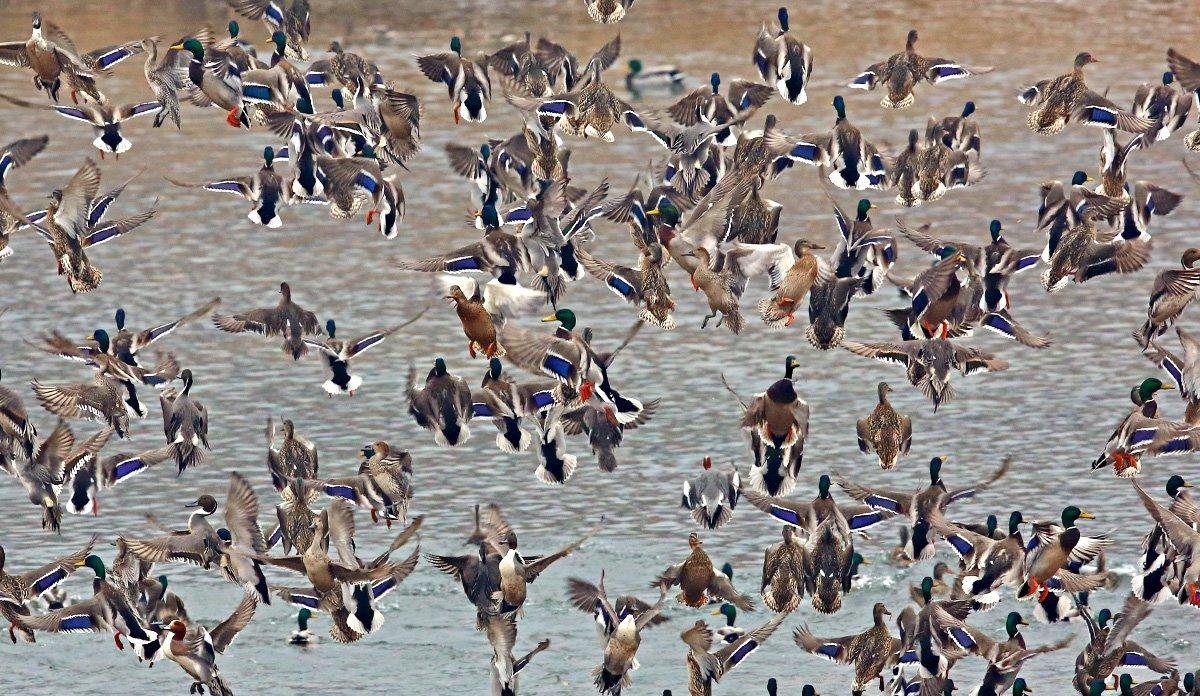 In response to Covid-19 restrictions and safety concerns, the U.S. Fish and Wildlife Service and Canadian Wildlife Service have canceled the Spring 2020 Waterfowl Breeding Population and Habitat Survey.
However, the Fish and Wildlife Service is developing a plan to establish waterfowl hunting formats for 2021-'22, the season for which Spring 2020 survey data would have been used.
The cancellation, announced about a week before the survey would have begun, was based on our priority of protecting the health and safety of the American public, our partners and our employees, Ken Richkus, chief of the USFWS Division of Migratory Bird Management, wrote in an email, as reported by Delta Waterfowl. In addition, severe domestic and international travel restrictions also made many operations impossible.
The surveys, conducted annually since 1955, estimate the size of breeding waterfowl populations throughout North America and evaluate habitat conditions at breeding grounds. Using airplanes, helicopters and ground crews, survey staffers cover more than 2 million square miles that encompass the principal breeding areas of many North American waterfowl. The work is critical for establishing waterfowl season structures and bag limits for the subsequent year.
The cancellation will not affect the 2020-'21 season, as those frameworks were established using 2019 survey data. The USFWS will use long-term population data and models to predict Spring 2020 duck abundance and habitat conditions, which will help establish 2021-'22 seasons, the agency said in a question-and-answer document.
The results from these predictions will be combined with the existing harvest strategies to determine appropriate levels of harvest for the 2021-2022 season, the document said. This will ensure the sustainability of ducks and provide hunting opportunities for the American public.
Fortunately, the Service and other conservation partners have long-term monitoring programs for most species of migratory game birds, including both population status and harvest information. Those long-term data indicate that most populations are above long-term averages and objective levels identified in management plans. The Service does have current population data and other information for some species, where decisions are made based on surveys from the previous fall or during the winter. The Service can use that information along with likely habitat conditions and expected harvest pressure under various hunting season scenarios to determine whether hunting seasons will pose any risk to those populations.
The strategy for establishing season for duck species with more conservative bag limits — such as pintails, scaup, redheads, canvasbacks and black ducks — will be similar to that for the regular duck season, the agency said.
Click here for more Realtree waterfowl hunting content.