Water prompts concern, yet duck numbers remain strong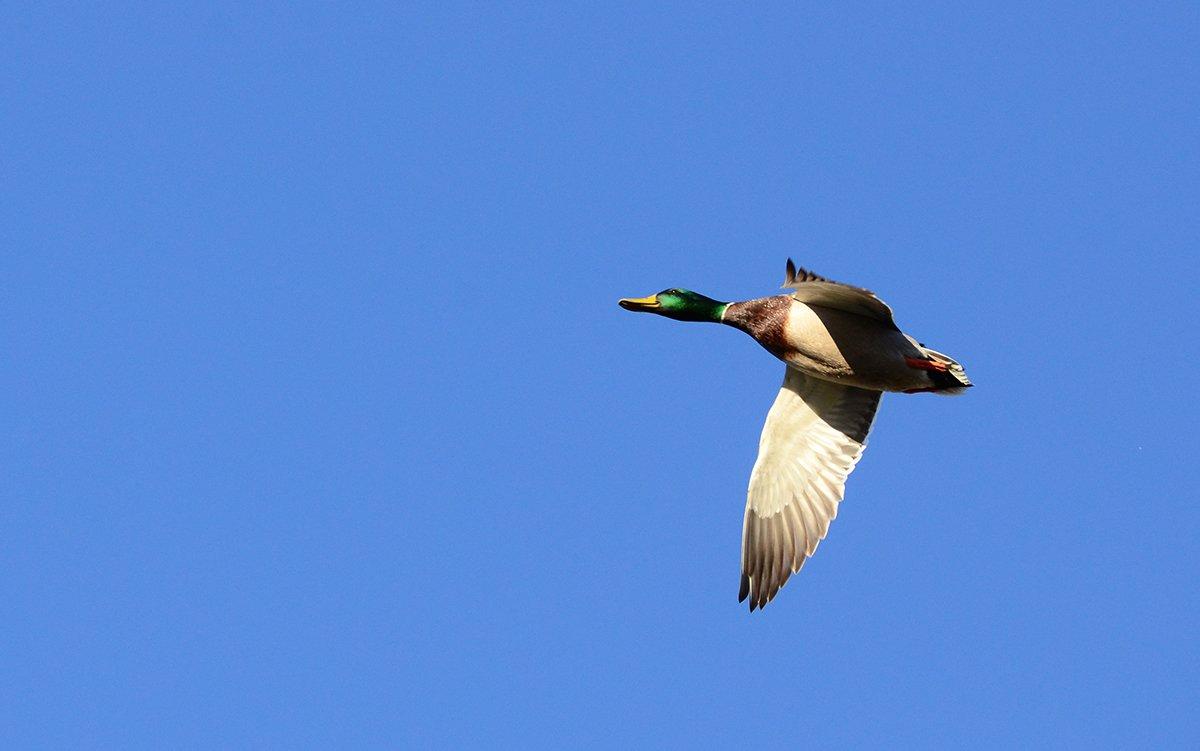 Temporary and seasonal wetlands in North Dakota decreased substantially in Spring 2016, prompting concern from a major waterfowl conservation organization about duck production.
Duck numbers in the state were down slightly but remained surprisingly strong.
North Dakota's Spring 2016 water index showed a 50 percent decrease from 2015 and was almost 40 percent below the long-term average, according to the North Dakota Game and Fish Department. Those wetlands are critical for duck nesting, and North Dakota is a major production state for mallards, gadwalls, pintails, shovelers, redheads, blue-winged teal and prairie-nesting lesser scaup (bluebills).
However, conditions coming out of May into June were much wetter than what we observed during the week of the survey, Mike Szymanski, migratory game-bird supervisor for NDGF, said in a press release. Frequent rains have since filled many wetlands that are beneficial for breeding ducks.
But those rains might have arrived too late to boost production, according to Dr. Frank Rohwer, president and chief scientist of Delta Waterfowl.
We don't expect production to be very good because we had so few ponds in May, he said in a press release. The temporary and seasonal wetlands were dry this spring when the ducks returned.
Rohwer said in the release that pintails, which are dependent on seasonal wetlands, probably overflew North Dakota in spring to find better nesting conditions. Still, he and Szymanski noted that duck numbers in the state were robust.
The May breeding survey indicated that all duck species except ruddy ducks, which increased by 19 percent, gadwalls, which were up 4 percent, and northern shovelers, which remained unchanged, decreased from 2015 estimates. Bluewings were down 2 percent, mallards 9 percent, pintails 17 percent and canvasbacks 18 percent. However, the release said all species other than pintails and canvasbacks remained above the long-term average (1948 through 2015).
Overall, this is a better-than-expected report on duck numbers in North Dakota, which remain surprisingly strong, Rohwer said in the Delta release.
Szymanski said in the NDGF release that the state's July brood survey will give biologists a better idea of duck production and insight into the Fall 2016 forecast.
The total breeding duck index is still in the top 20 all time, so there is still a lot of potential for good production this year, he said in the release. Hopefully, improved wetland conditions since the May survey will carry through into increased wetland availability for duck broods.
Annual survey data for North America, including the waterfowl population status report, is expected to be released in August. In 2015, the U.S. Fish and Wildlife Service compressed the process for creating annual federal waterfowl hunting frameworks. Officials now use biological data from the previous year to set season dates and harvest limits. In spring, the agency proposed another liberal duck hunting framework package for 2016-'17.
Click here for more Realtree waterfowl hunting content. And check us out on Facebook.