A desperate cat is a dangerous cat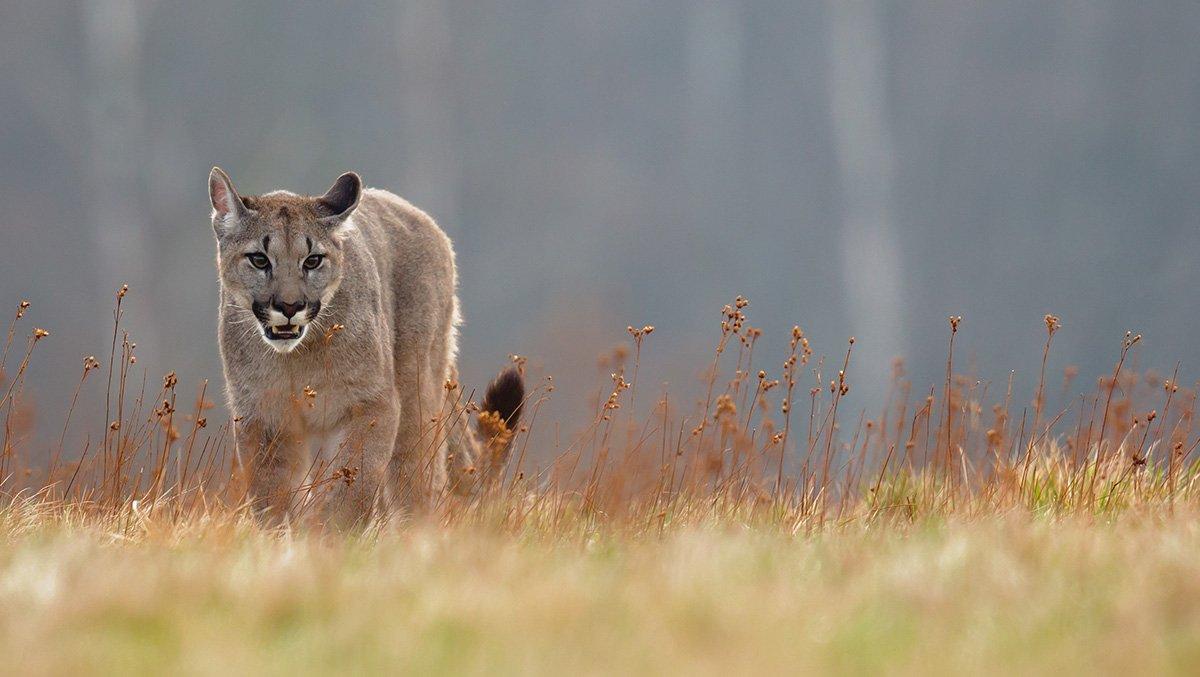 Multiple sightings of sickly mountain lions in Southern California are raising concerns that the cats' poor condition is linked to last year's wildfires or to poisoning by fire retardant or rodenticides.
According to SFGate, a malnourished mountain lion was captured in downtown Santa Cruz and at least one other has been spotted elsewhere in the county and captured on video.
Video footage taken from a stationary camera and posted on Facebook shows a skinny cat prowling near Newell Creek in Santa Cruz County.
Our concern is, the lion is malnourished. Desperate. A desperate cat is a dangerous cat, said spokesperson Rebecca Dmytryk in a Wildlife Emergency Services press release.
There have been several mountain lion sightings in the Bay Area lately, including one cat that was seen watching kids play in Pacifica before the children rode safely away on their bikes.
According to the California Department of Fish and Wildlife, the big cat's population has grown in recent years due to its specially protected species status. Between 4,000 and 6,000 mountain lions are estimated to live in the state.
For more crazy outdoor stories, visit The Realblog and check out Realtree's Facebook page.