At first the skinner thought the extra eye was an abscess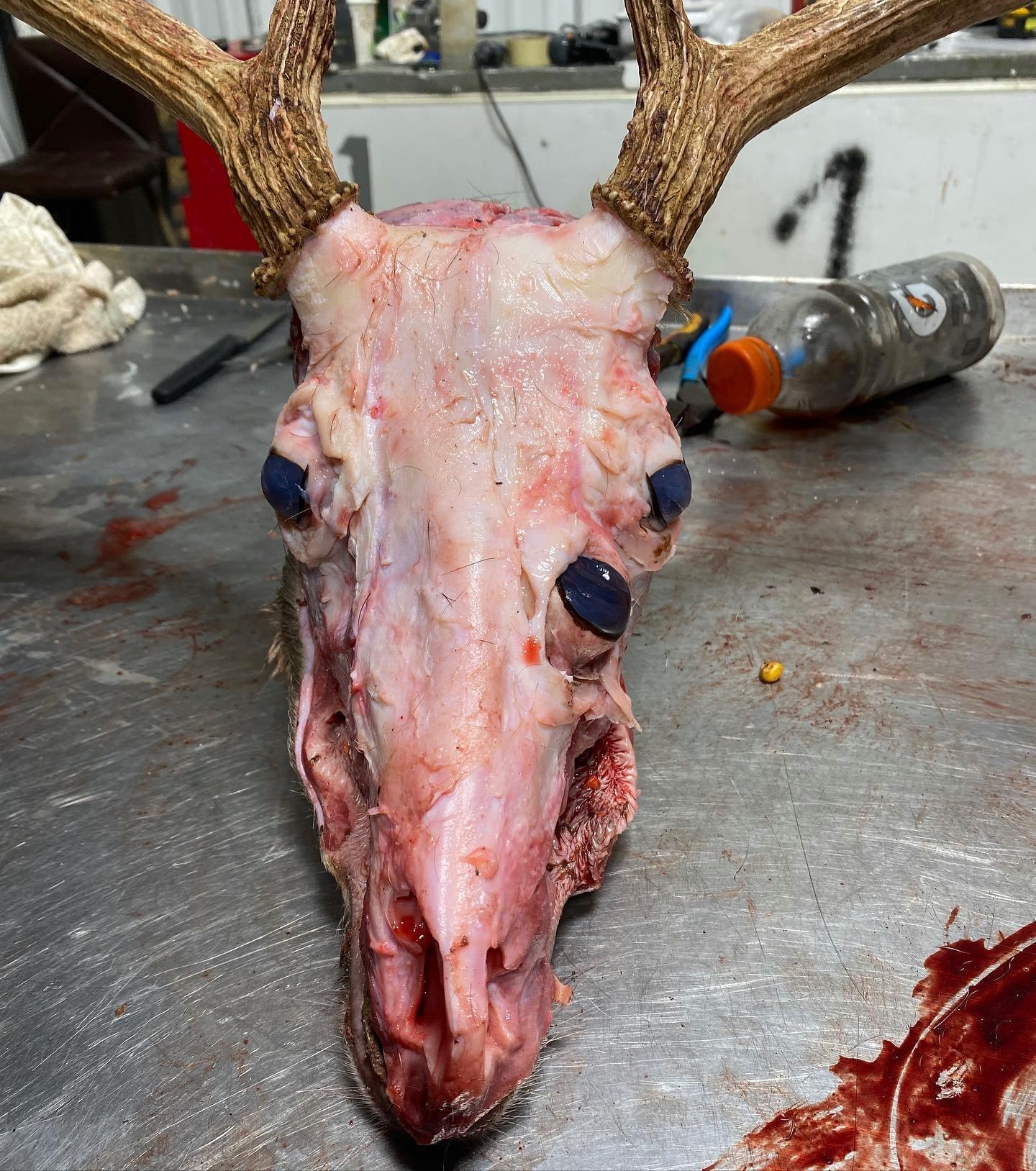 Taxidermists occasionally come across some strange anomalies when they're processing deer. Old healed wounds, abscesses, and weird antlers are not all that uncommon. But the folks at Double Nickle Taxidermy in New Braunfels, Texas, say they've never seen anything like the three-eyed deer that was brought in earlier this month.
Our skinner thought it was an abscess, so he poked it with a knife from the outside and clear fluid came out. After skinning it, it became clear what it was. I've been in the business 10 years and never seen anything like it. Cysts, broken points, and bone spurs are nothing uncommon, but this was a first for us, Jon Wilson, owner of Double Nickle Taxidermy, says.
On November 9, Wilson posted a photo to Facebook of the buck's caped-out skull, showing the extra eyeball on the left side of the deer's face beneath its normal eye.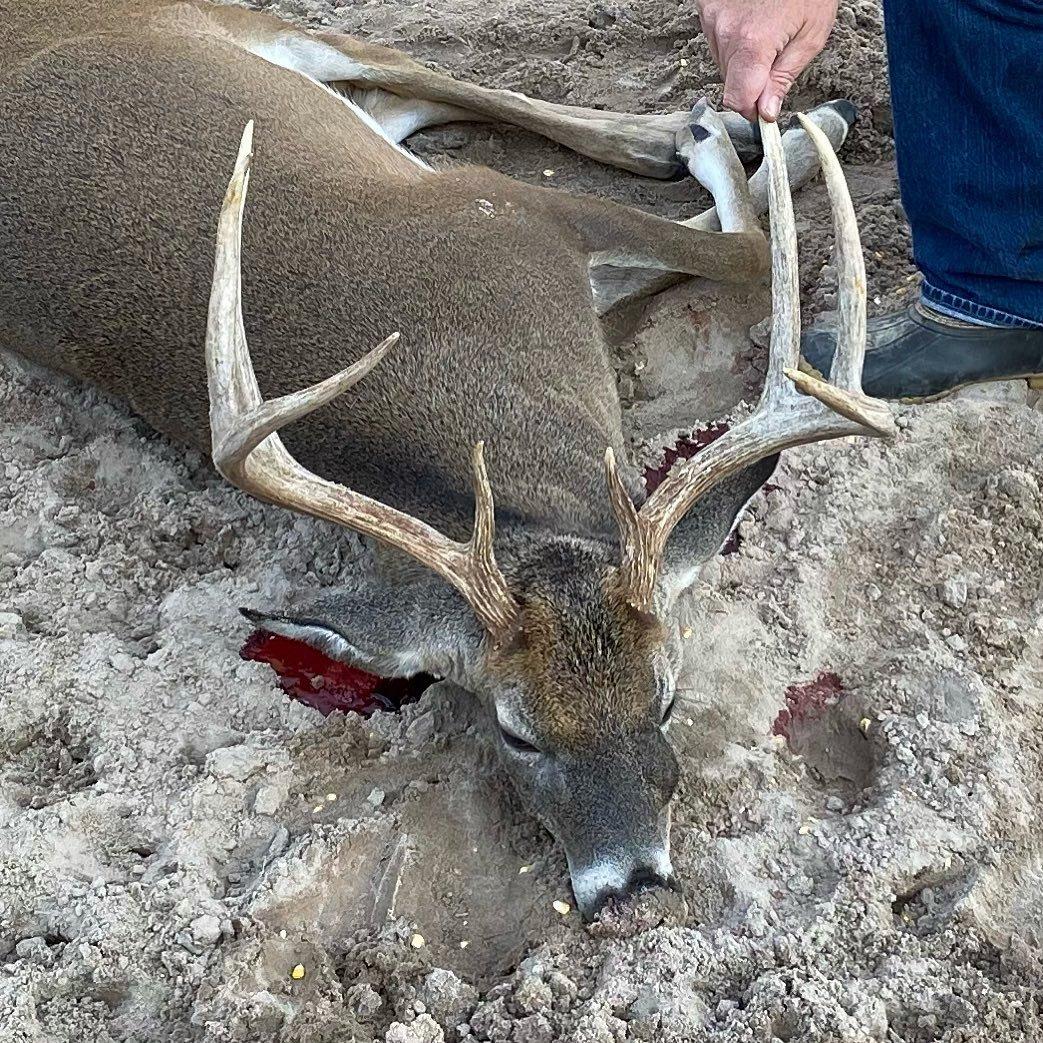 With the photo he wrote, Never have I ever seen a deer with 3 eyes! What seemed to be an abscess at first was later revealed to be a fully formed eye under the skin! This will be a surprise to the hunter! We all had to go see it for ourselves today. Nature sure is amazing!
At the request of Facebook followers, Wilson also posted a photo of the buck taken in the field. The buck looks mostly normal, except for a large bulge on its left cheek.
The three-eyed deer didn't show his abnormality other than the lump on the side of his face, Wilson wrote.
(Don't Miss: 20 Deer Hunting Lies Your Grandaddy Told You)
Of course, Facebook commenters couldn't help but throw a few jokes out there.
As if they aren't stealthy enough, now we have to worry about the third eye, wrote Lee Alan Bissonnette.
There were also several references to Chernobyl.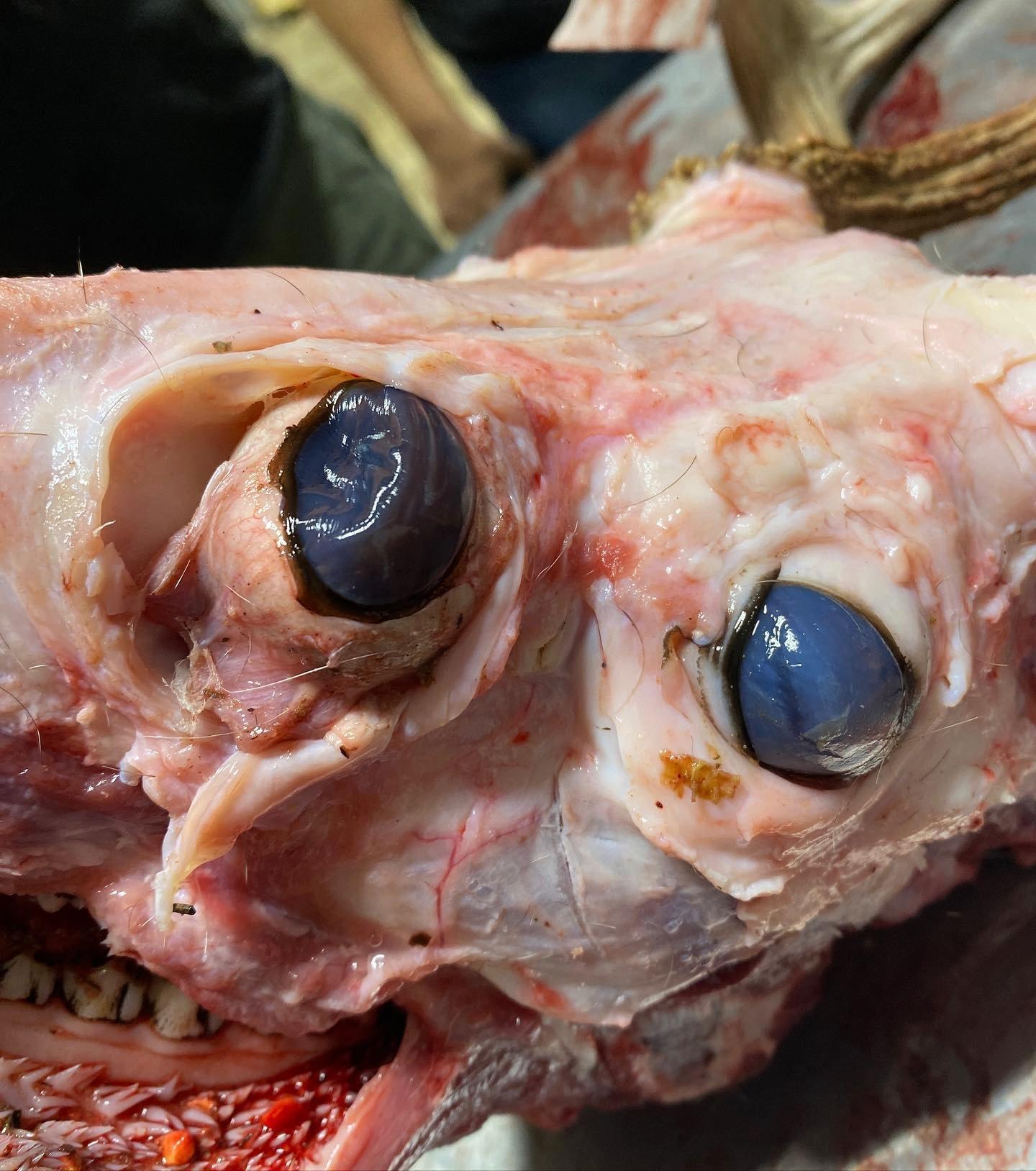 For more crazy outdoor stories, visit The Realblog and check out Realtree's Facebook page.