Bavarian-Style Slow Cooker Venison and Sauerkraut Pot Roast
Get out your slow cooker: This pot roast features sauerkraut, potatoes, and some of the most flavorful venison you will ever eat. If you made your own sauerkraut this summer, you might be wondering how you can incorporate it into dinners for the family. Sure, you can spoon it over brats or eat it as a side dish, but you can cook with it as well.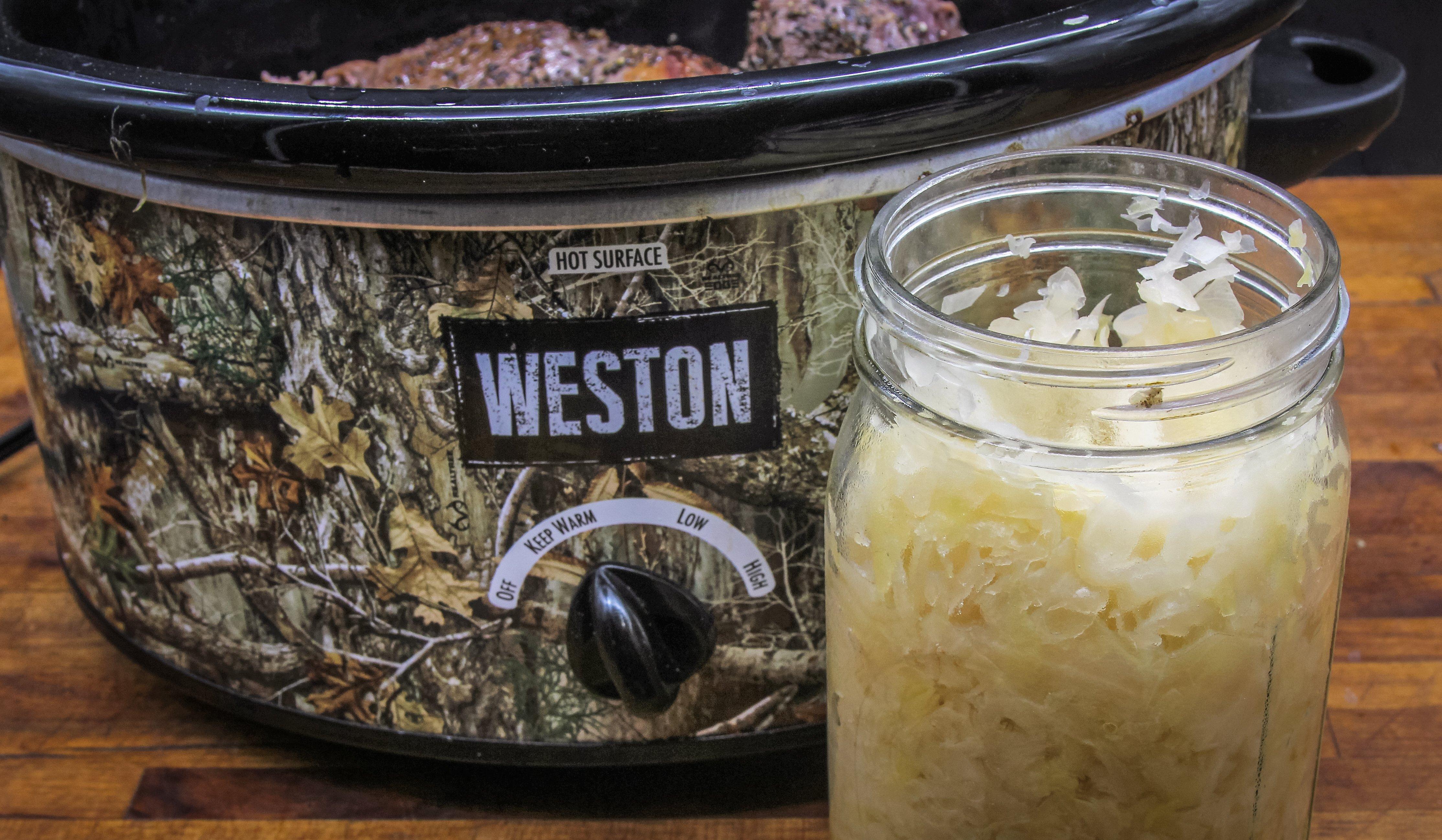 For this hearty slow cooked meal, we combine homemade kraut (commercially canned or jarred kraut works, too) with venison roast and potatoes in our Weston Realtree Slow Cooker.
Over the long cooking process, the kraut maintains a bit of its tartness but develops a slight sweetness and richness, too. The venison roast becomes fork tender and develops outstanding flavor from simmering in the kraut juices. Give it a try, because this is one the entire family will love.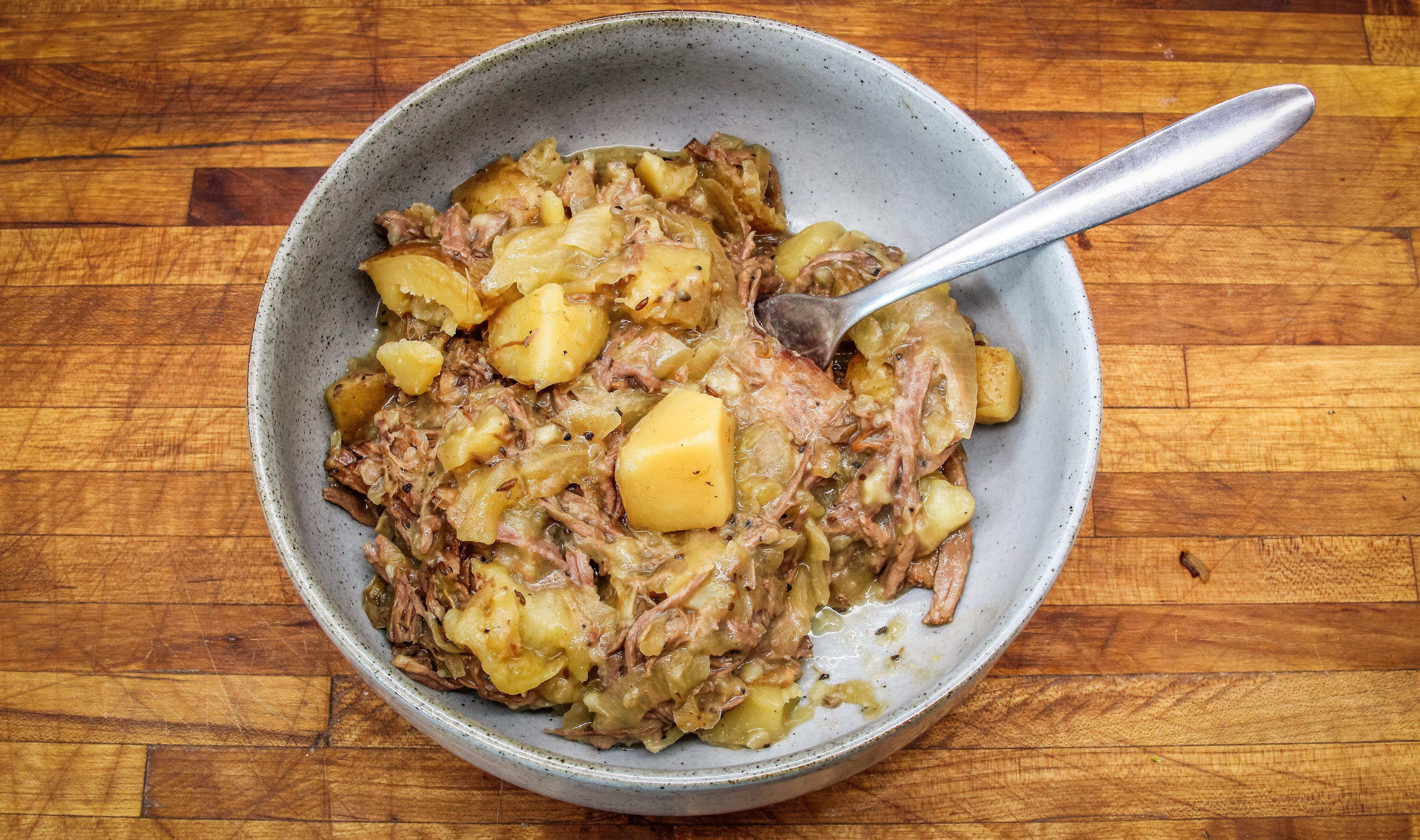 Ingredients
1 tablespoon vegetable oil
2- to 3-pound venison roast, seasoned well with salt and pepper
32 ounces of sauerkraut, preferably homemade
2 cups red potatoes, cut into bite-sized cubes
1 white onion, halved and sliced
1 garlic clove, minced
2 teaspoons caraway seed
1 teaspoon salt
1/2 cup dark beer or beef broth, divided
1/4 cup all-purpose flour
1 tablespoon stone-ground mustard
Cooking Instructions
Heat 1 tablespoon of vegetable oil in a cast-iron skillet over medium-high heat. Season a venison roast well with salt and pepper. Brown the roast on both sides in the hot oil. You don't want to cook it through; just get a nice, rich brown on the surface. About 2 to 3 minutes per side should do.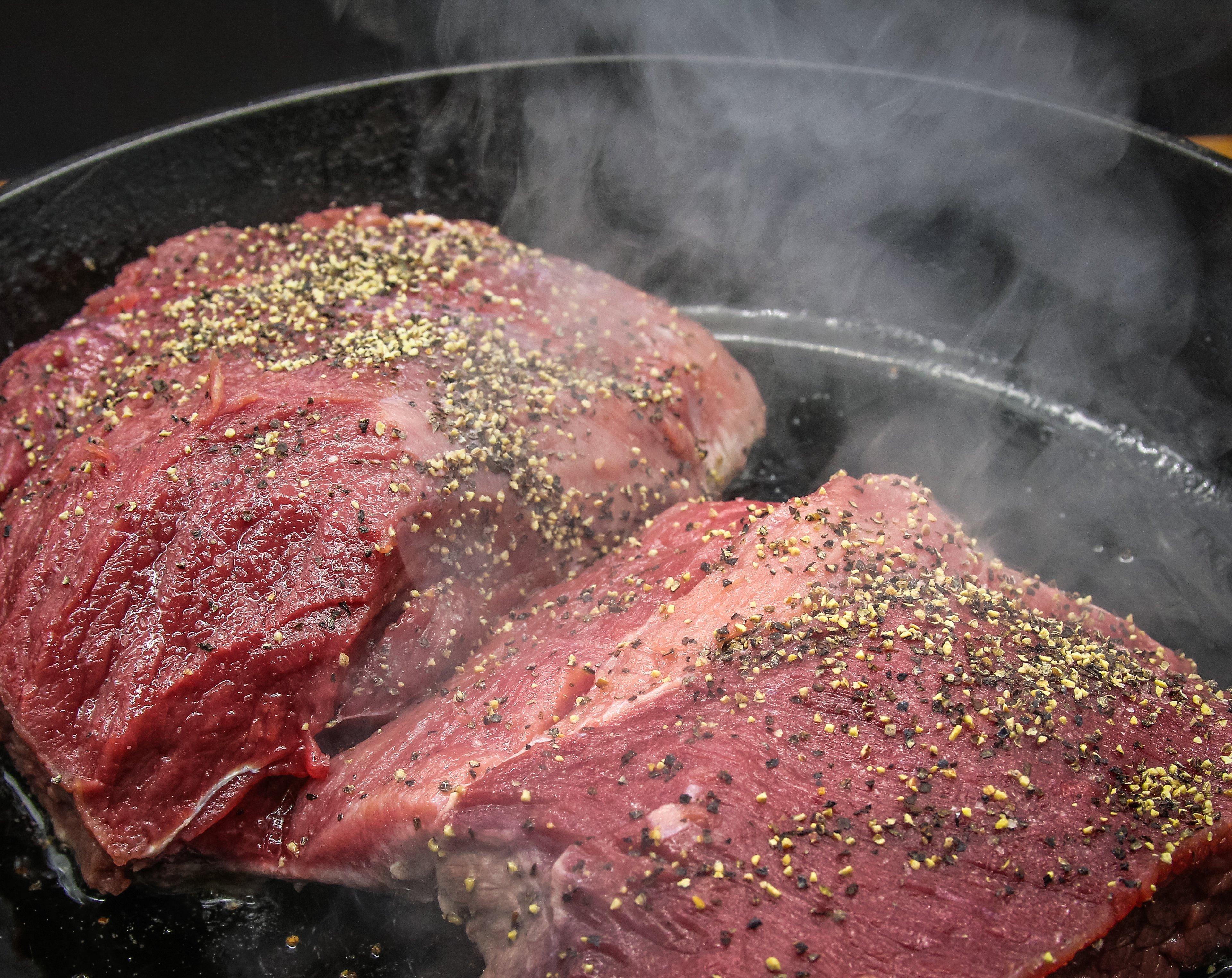 Transfer the browned roast to your slow cooker. Add the sauerkraut, potatoes, onion, garlic, caraway seeds, and salt. Pour in 1/4 cup of the beer or beef broth. Cook on high for 4 to 6 hours or on low for 8 to 10 hours, or until the venison shreds easily.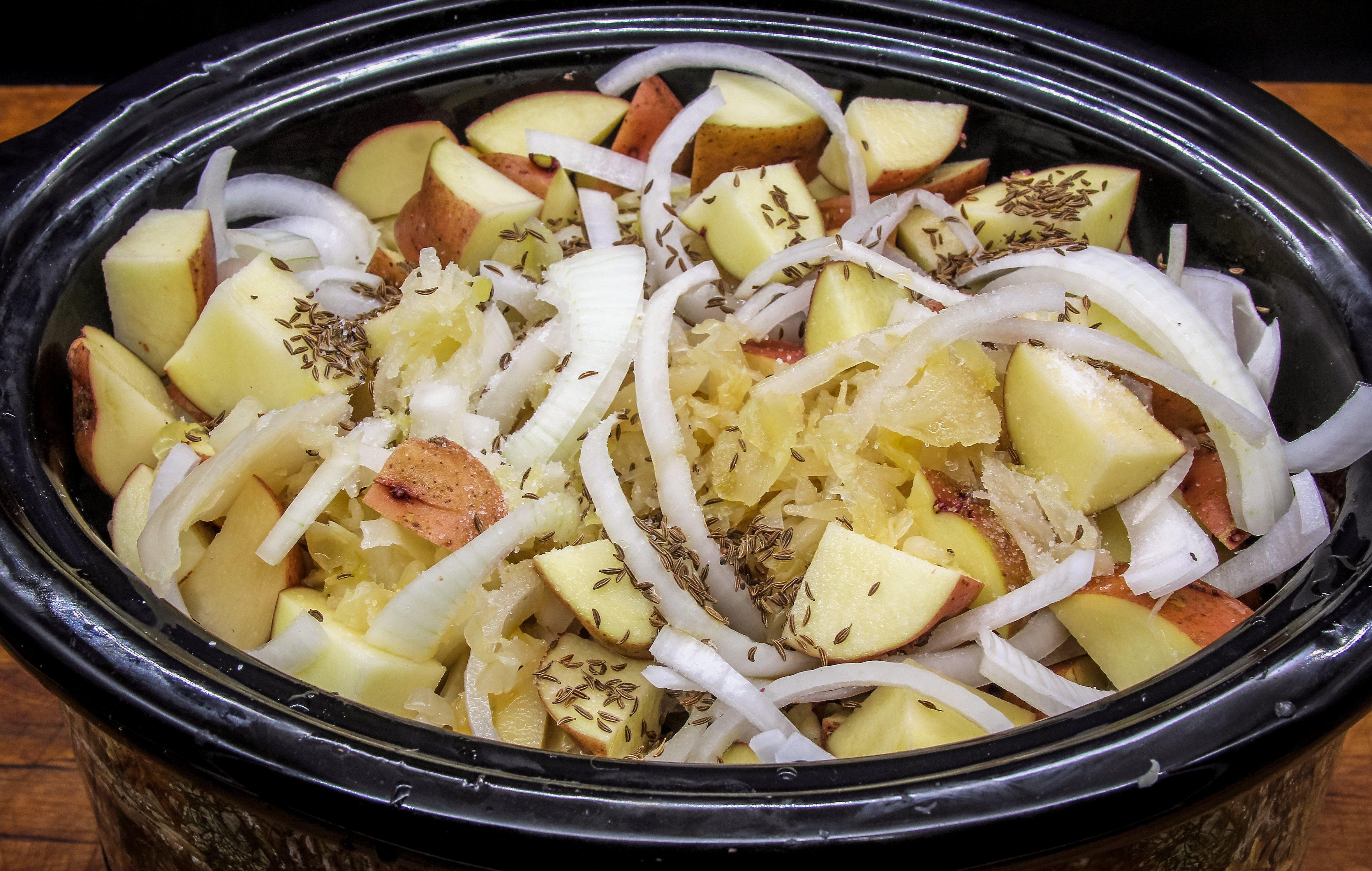 Once the roast is tender and done, turn the slow cooker to high. In a bowl, mix the flour, mustard, and remaining 1/4 cup of beer or broth into a slurry. Add it to the slow cooker, stirring to incorporate. Cook for an additional 30 minutes to allow the gravy to thicken.