Cajun Cabbage Jambalaya with Ground Venison
This jambalaya style dish takes a turn with the addition of cabbage. It's one of our favorite ways to use ground venison. You will need a large pot for this one. A stock pot or Dutch oven will work perfectly. Don't worry if the chopped cabbage completely fills the pot, it will cook down to a much lower volume.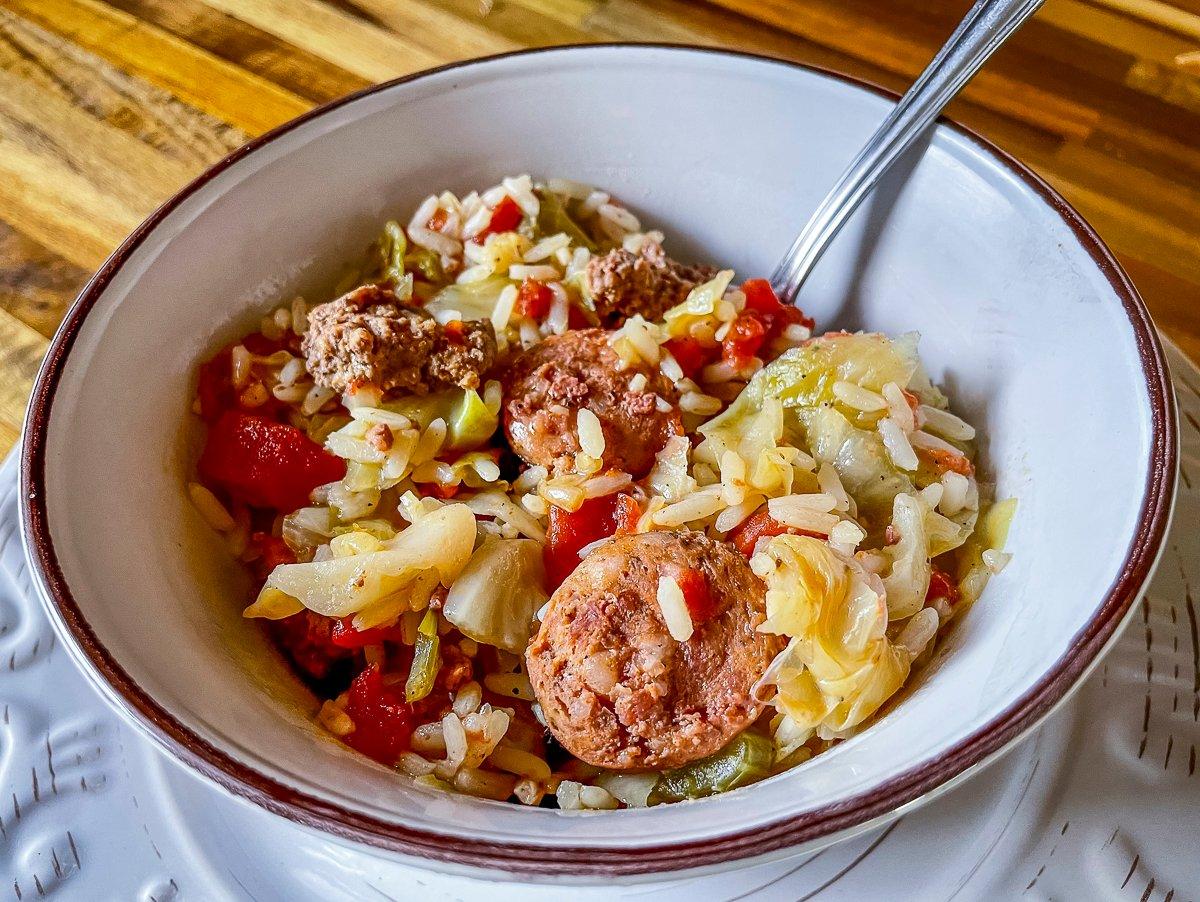 For the rice portion of the dish, I like to use Zatarain's or other brands of parboiled long-grain rice. The parboil process cuts down on the rice cooking time. If you can't find parboiled rice in your market, use instant rice instead.

Ingredients
1 pound ground venison
1 pound smoked andouille sausage, cut into 1/4 inch slices
1 onion, chopped
2 stalks celery, chopped
2 cloves garlic, minced
1 medium head cabbage, chopped
2 10-ounce cans Ro-Tel tomatoes with green chile peppers
1 ½ cups water
1 cup uncooked Zatarain's parboiled long-grained rice
2 teaspoons Cajun seasoning
1 teaspoon Lawry's Season Salt
1 teaspoon black pepper
Cooking Instructions
Start by chopping the pepper, onions, and celery.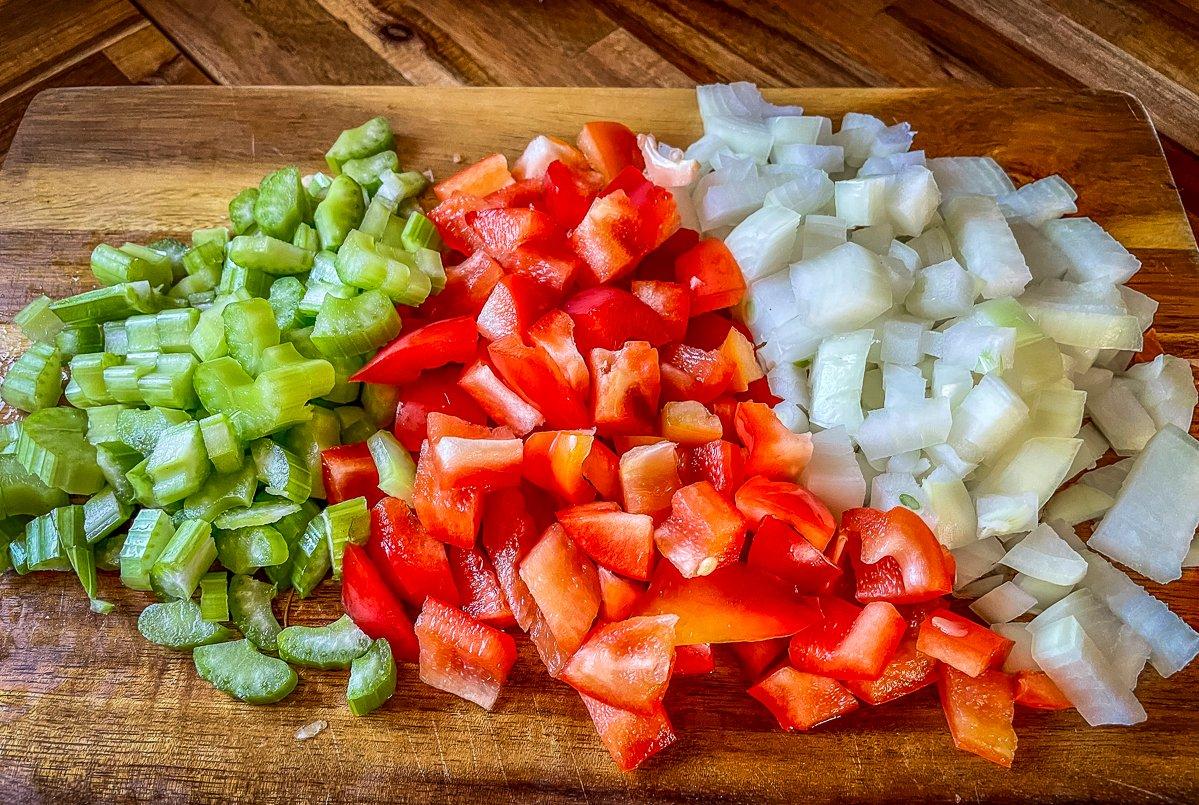 Core and chop the head of cabbage.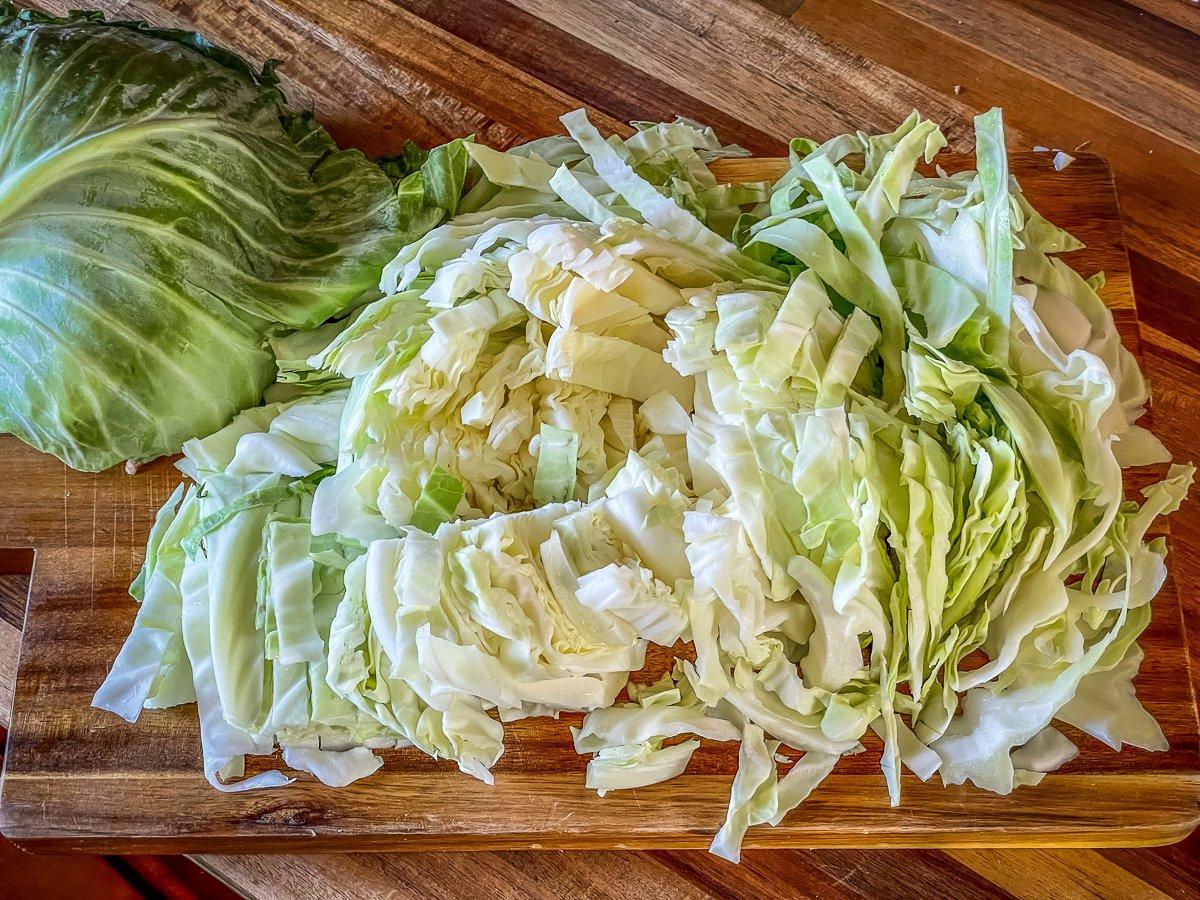 Slice your favorite smoked andouille sausage.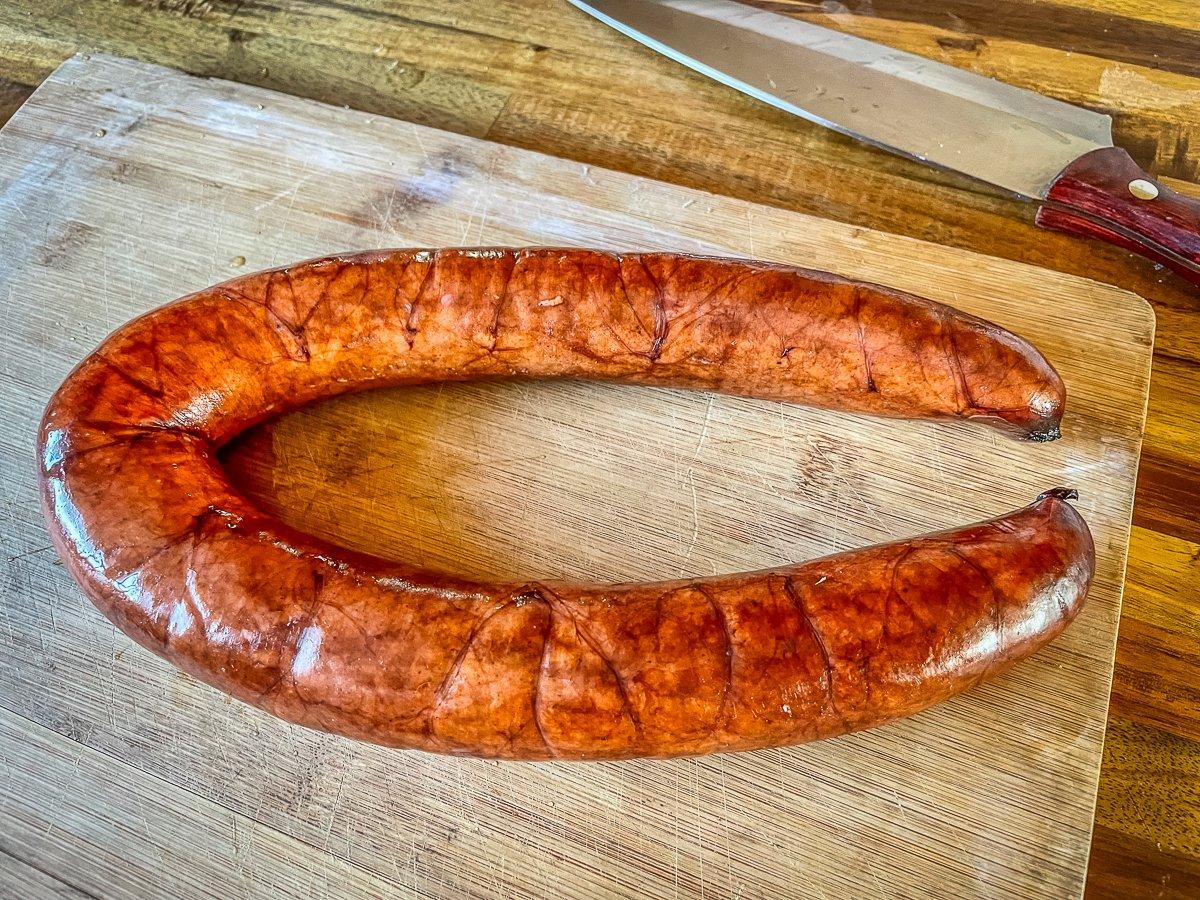 In a large pot, brown the venison, sliced andouille sausage, peppers, onions, and celery over medium-high heat.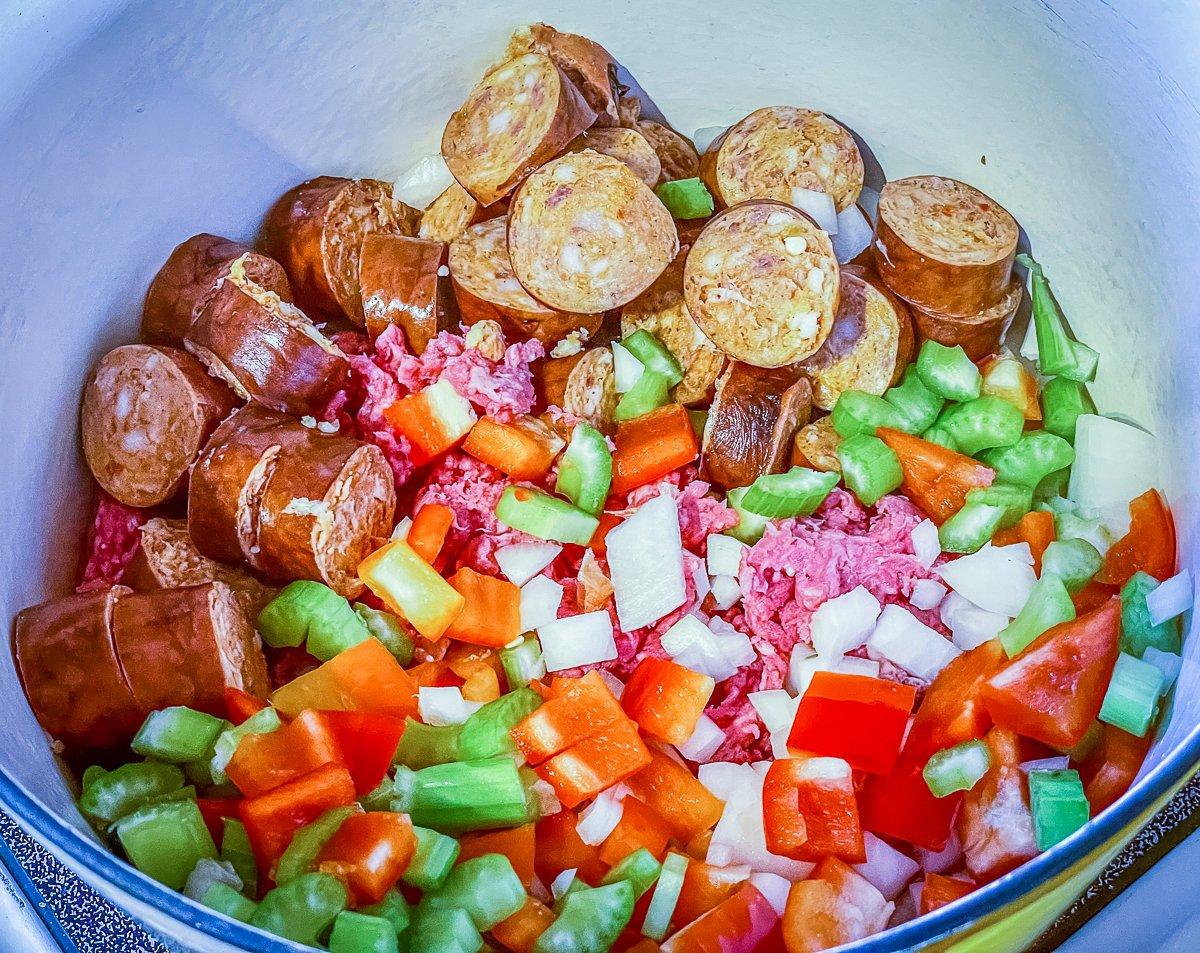 Once the venison is browned all the way through and the vegetables have softened a bit, add the cabbage.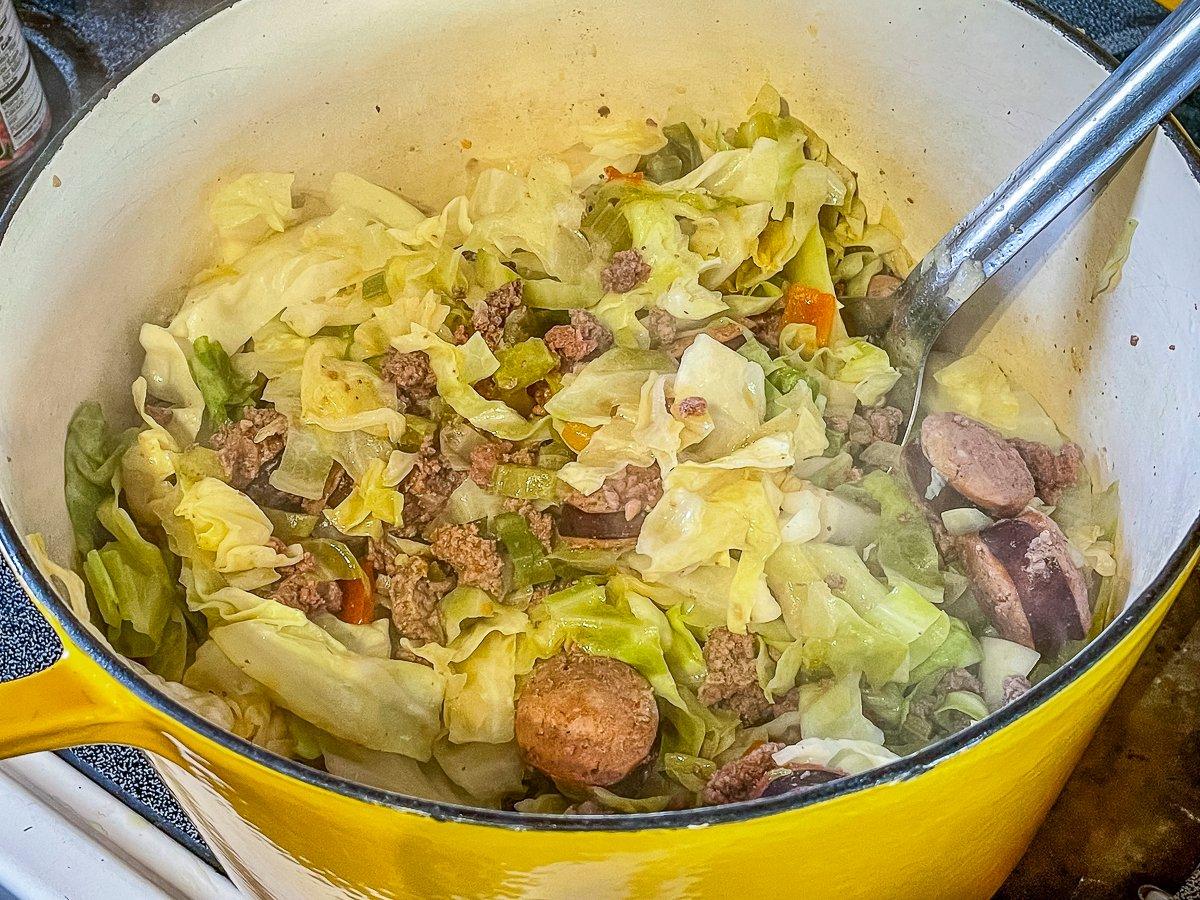 Reduce the heat to between low and medium and cover the pot. Cook for 10-15 minutes, stirring occasionally, or until the cabbage has cooked down and softened. Add the Ro-Tel, water, garlic, rice, and all seasonings. Stir to combine. Place the lid back on the pot and simmer for another 20-30 minutes or until the rice is done.