Mexican-Style Backstrap with Grilled Sweet-Corn Salsa Recipe
Sweet corn is in season around here, and we eat a lot of it while it's fresh. One of our favorite ways to prepare it is brushed with butter, seasoned with southwestern-style rub and grilled on the Traeger. This recipe turns that grilled sweet corn into a South of the Border salsa. Spoon it over grilled backstrap for a quick and easy summertime meal.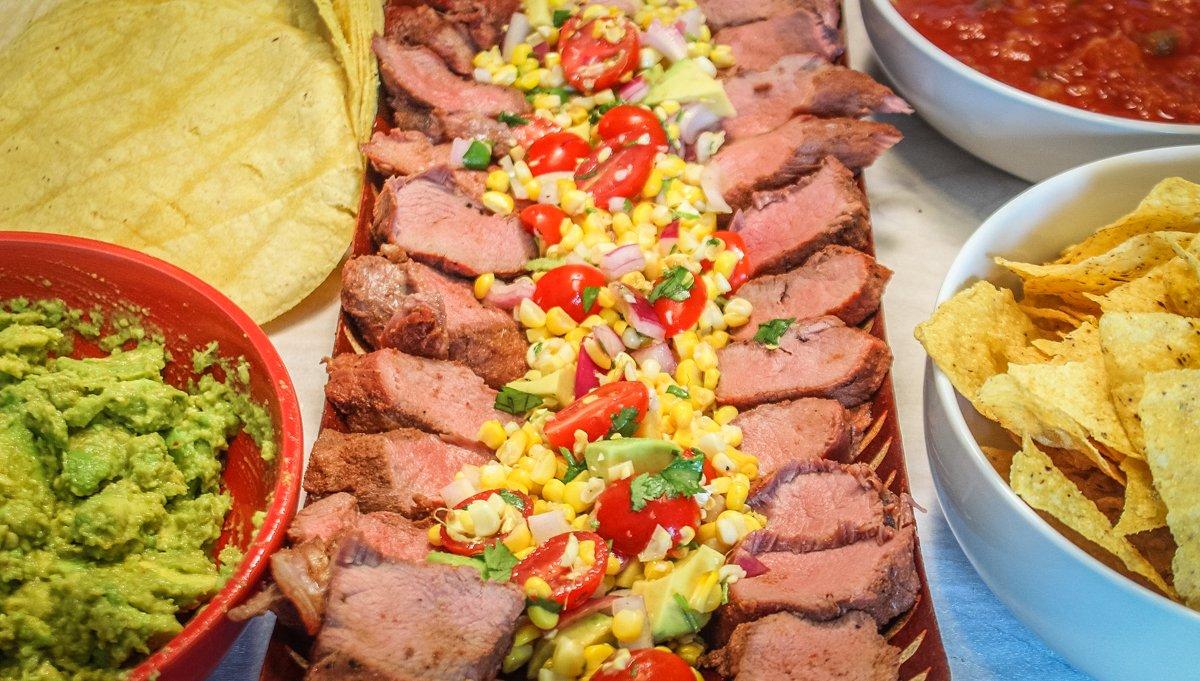 Ingredients
2 pounds venison backstrap
Rub
2 tbsp. brown sugar
2 tbsp. kosher salt
1 tbsp. chili powder
1 tsp. ground cumin
1 tsp. garlic powder
1 tsp. onion powder
1 tsp. Mexican oregano
½ tsp. ground black pepper
¼ tsp. cinnamon
Salsa
6 ears of sweet corn
1 avocado, cored, peeled and cut into small cubes
16 ounces cherry tomatoes, halved
1 jalapeno, diced, or 7-8 slices of jarred jalapeno, chopped
½ red onion, diced
4 tbsp. fresh cilantro finely chopped
1 ½ tsp. salt
12 ounces Mexican crumbling style queso cheese
Cooking Instructions
Rub the backstrap with the spice blend, reserving a tablespoon or so to sprinkle over the corn. Roll or brush the corn with melted butter, then sprinkle with dry rub.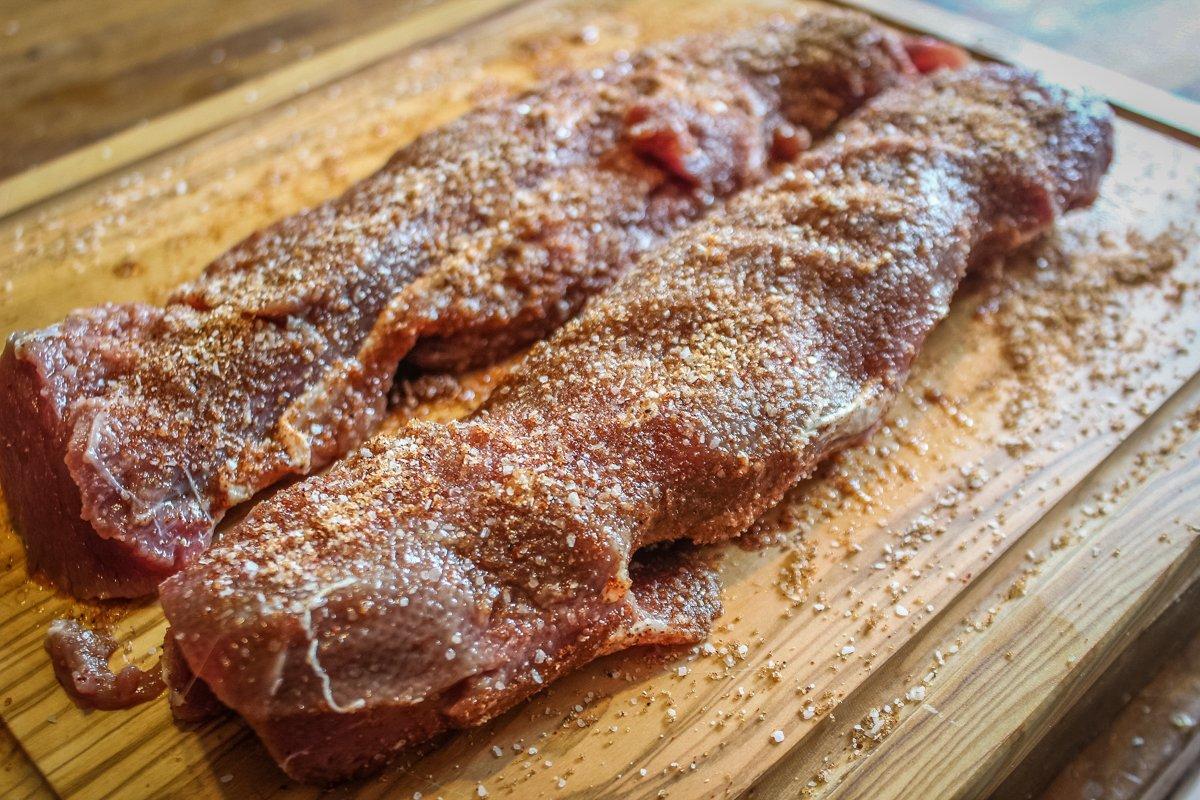 Add corn and backstrap to grill, cook four minutes per side or until medium-rare. Pull the backstraps and cover with foil. Use a sharp knife to slice grilled corn from cob, scraping the cob to release the milky liquid. Add the corn to the salsa bowl and toss well.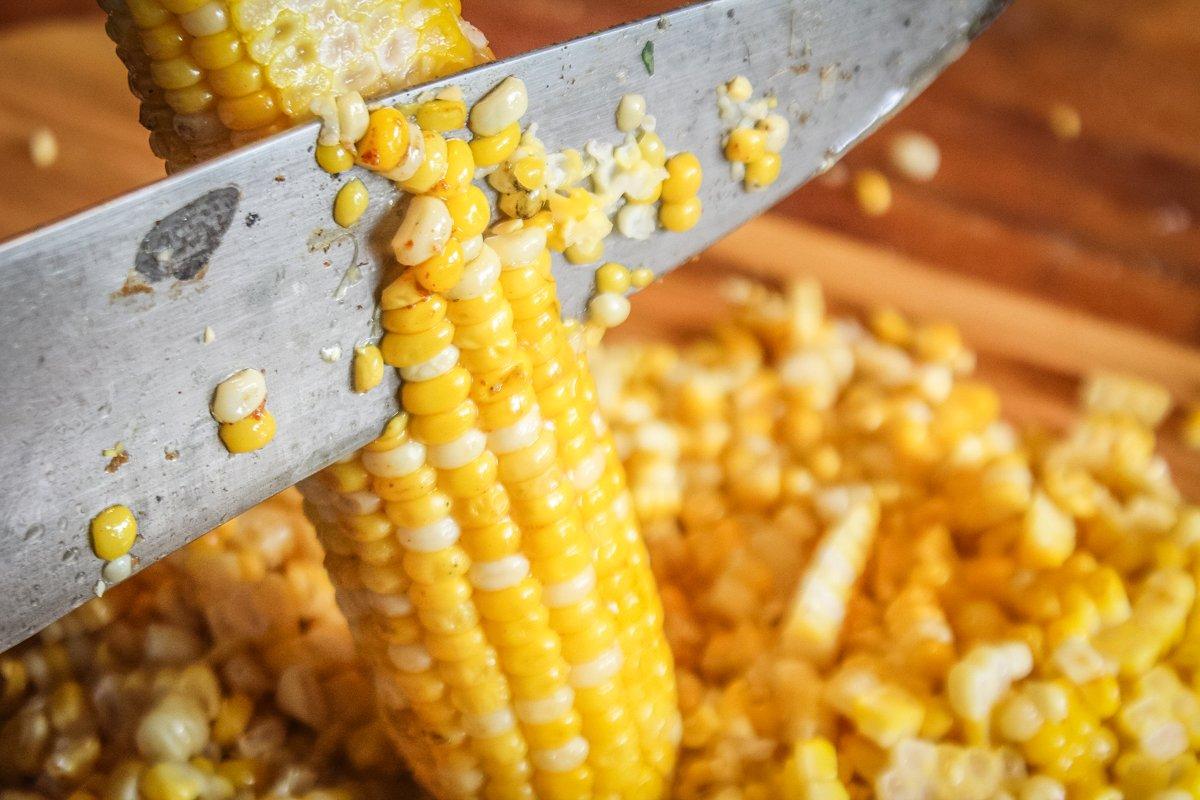 Slice the backstrap and position around a serving platter. Spoon the sweet corn salsa into the center of the platter. Sprinkle on Mexican crumbling cheese. We like to serve the dish with warm corn tortillas, chips, salsa and guacamole.