Pan Fried Venison Liver with Onions and Beer Gravy Recipe
Behind the heart, the liver might be the most overlooked tasty morsel found on a deer. I'd venture to say that fewer than one in 100 hunters save their deer's liver from the pile left behind after field dressing.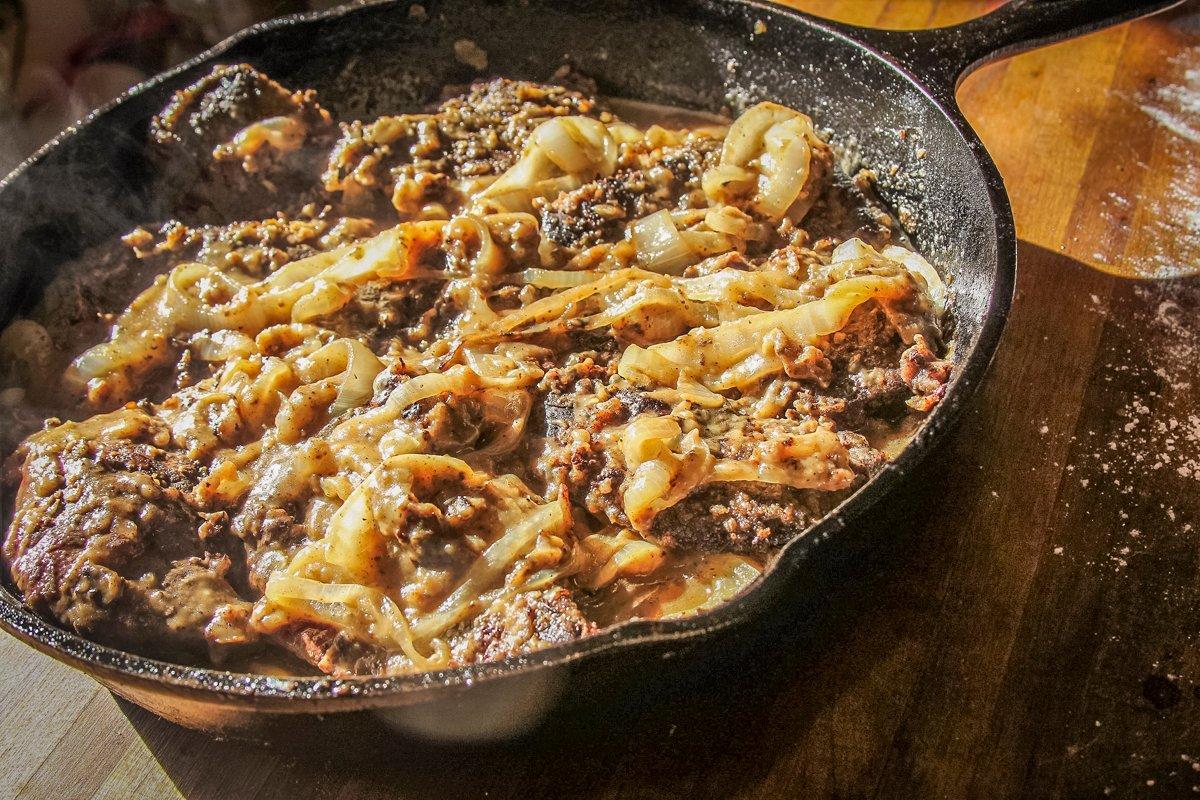 Once you've soaked the liver, its simply a matter of dredging it in seasoned flour and pan frying it in your Lodge cast iron skillet.
For this recipe, we fry the liver till done, remove it from the pan to a warm platter, and make a tasty gravy from thinly sliced onions and a beer.
Ingredients
1 deer liver, sliced, soaked in fresh water for 24-48 hours with two or three water changes
Dredge
2 cups all-purpose flour
2 tablespoons salt
1 tablespoon seasoning salt
1 tablespoon pepper
2 tablespoons dry mustard
4 tablespoons paprika
2 tablespoons garlic powder
2 medium yellow onions, thinly sliced
1 12-ounce beer or chicken stock
Vegetable oil for frying
Cooking Instructions
Start by slicing the liver into 1/2-inch thick slices. Rinse well and move the sliced liver to a large bowl. Cover with cold water and refrigerate for 24 to 48 hours, changing the water 2 or 3 times.
Once you are ready to fry the liver, heat ½ inch of vegetable oil in a cast-iron skillet over medium-high heat. You are shooting for 325 to 350 degrees oil temperature.
While the oil heats, mix the dredge ingredients in a shallow dish. Dredge each liver slice to coat entire surface well with the seasoned flour. Move the dredged pieces to a wire rack and continue until all liver slices are coated with the flour mixture.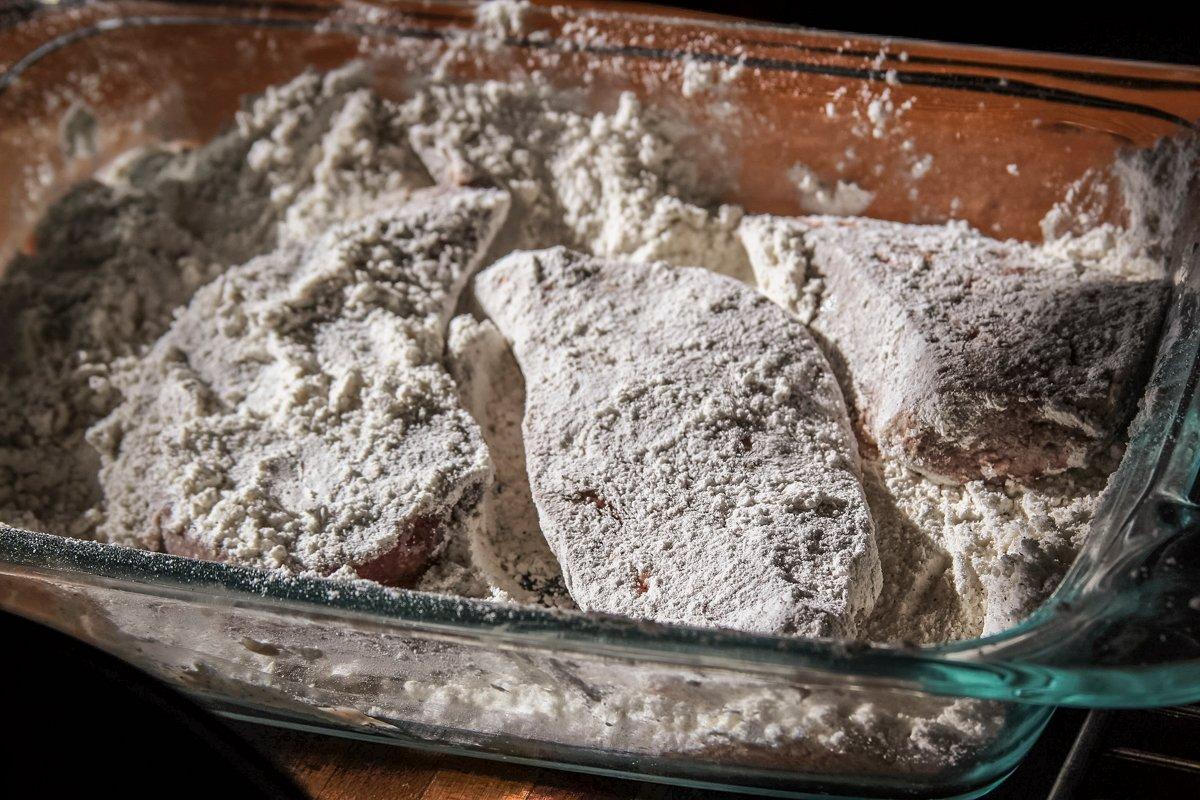 Drain all but 3 to 4 tablespoons of oil from the pan. Return the skillet to the heat and add the thinly sliced onions. Sauté the onions for 5 to 8 minutes or until they are softened and slightly golden brown. Sprinkle 3 tablespoons of the remaining flour dredge over the onions and stir well.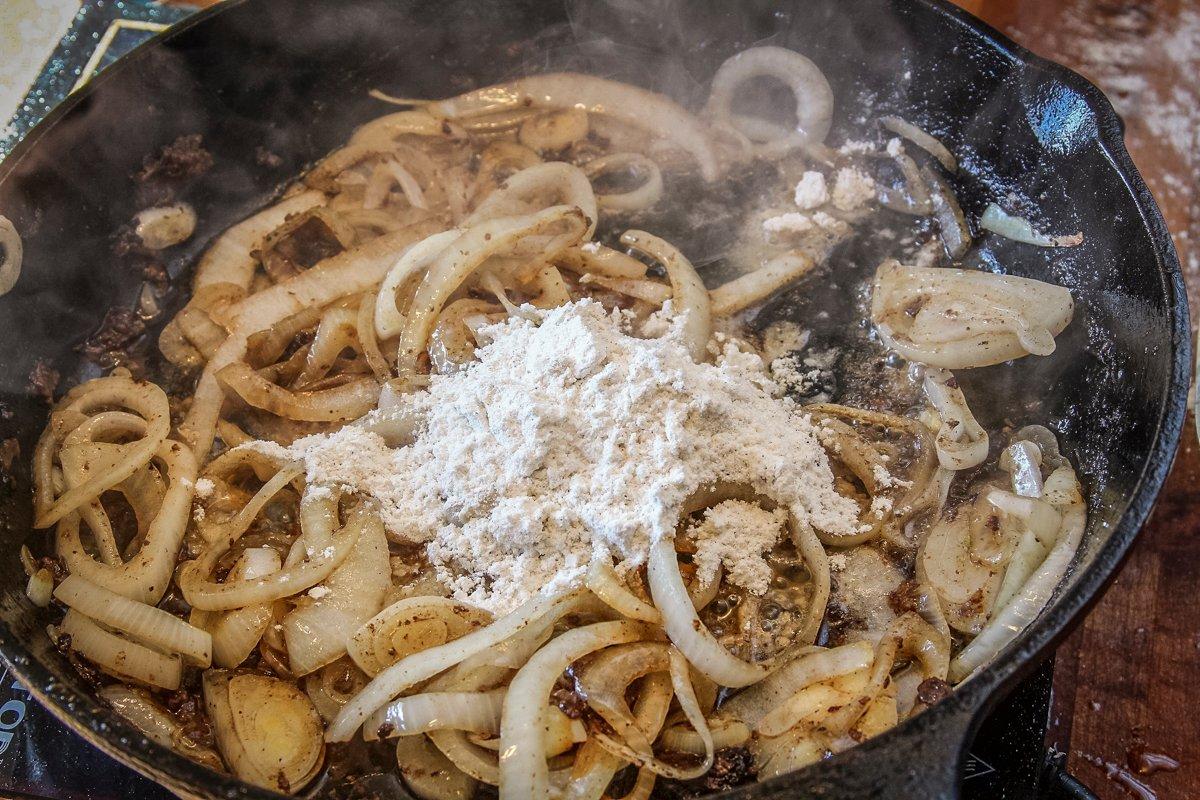 Return the liver slices to the skillet and spoon the onion gravy over the top before serving.