Southern Fried Topsail Saltwater Catfish
Saltwater cats get a bad rap. They will wear out baits intended for flashier species like trout, pompano, redfish, and flounder. They are slimy beyond compare, and if you get stung by one, it hurts. I mean it really hurts. For days.
For years, I'd use a pair of pliers to unhook and drop the fish back into the water without touching it.
Then I talked to Apalachicola-based fishing guide Jerome Brown.
You're missing out if you don't eat the big sailcats, said Brown. The secret is to bleed the fish well before you skin it. When I catch one I want to eat, I cut the tail off and drop the fish into a bucket or livewell full of water. The fish bleeds out almost immediately, leaving a nice, clean-tasting fillet.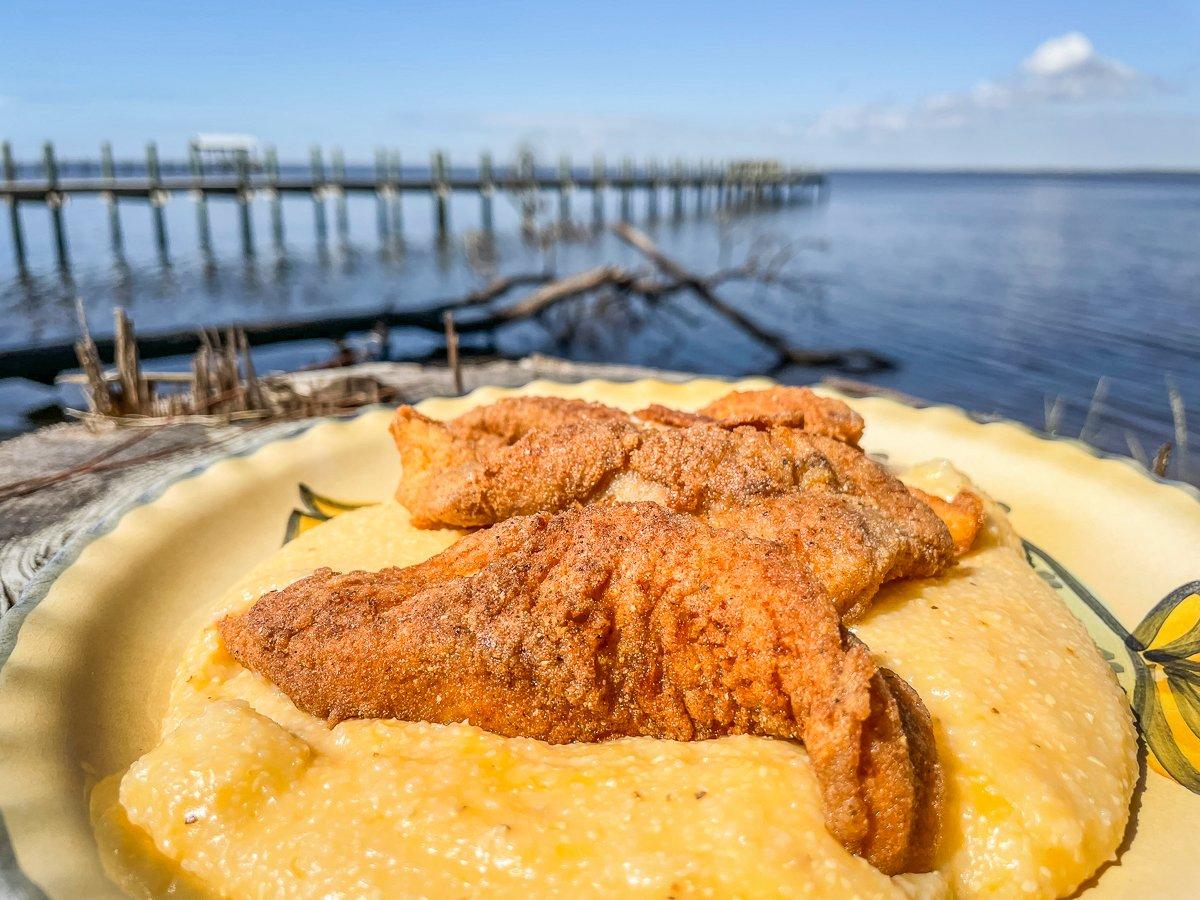 So we tried his advice. It works. I'll serve a golden fried fillet of gafftopsail catfish (Bagre marinus) against any Gulf fish that swims. I like them even better than their freshwater cousins.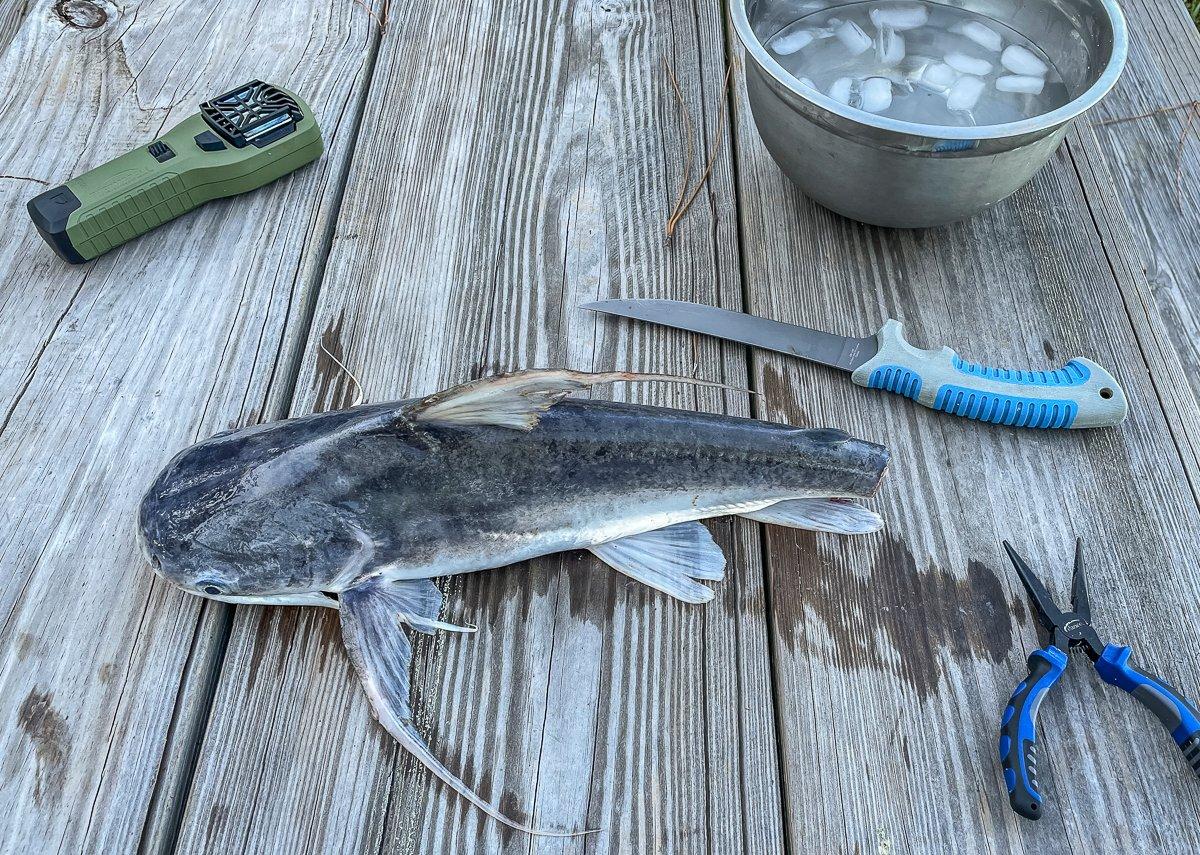 Once the fish has bled out, dropping it into a cooler of ice makes cleaning easier later. I like to keep a towel handy to help me grip the fish (remember the slime I mentioned earlier). Start by gripping the long top barb with a pair of pliers and cutting it off by sliding the knife under the fin, then snapping it off at the spine with the pliers.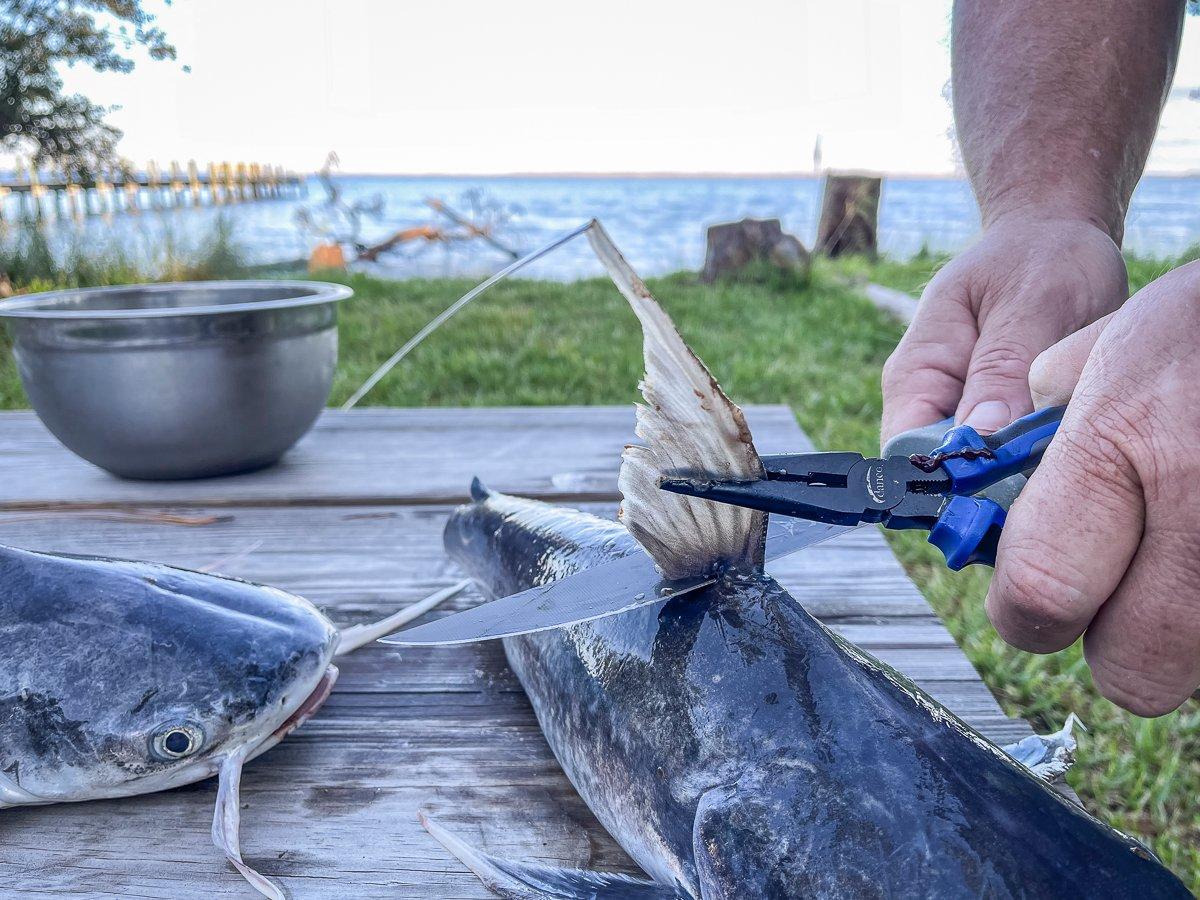 Next, fillet just like you would any catfish. Don't forget the belly meat on a big topsail. Just like their freshwater flathead cousins, a good-sized topsail will have a thick slab of tasty belly meat nearly as big as the side fillets.
(Fish in style: Men's Realtree Aspect Original Fishing Performance Long Sleeve Shirt)
After slicing away the skin on a topsail, you will notice a strip of dark red meat along the lateral line. Cut that away. As with a lot of fish, leaving that dark meat will give the fish a muddy or fishy flavor.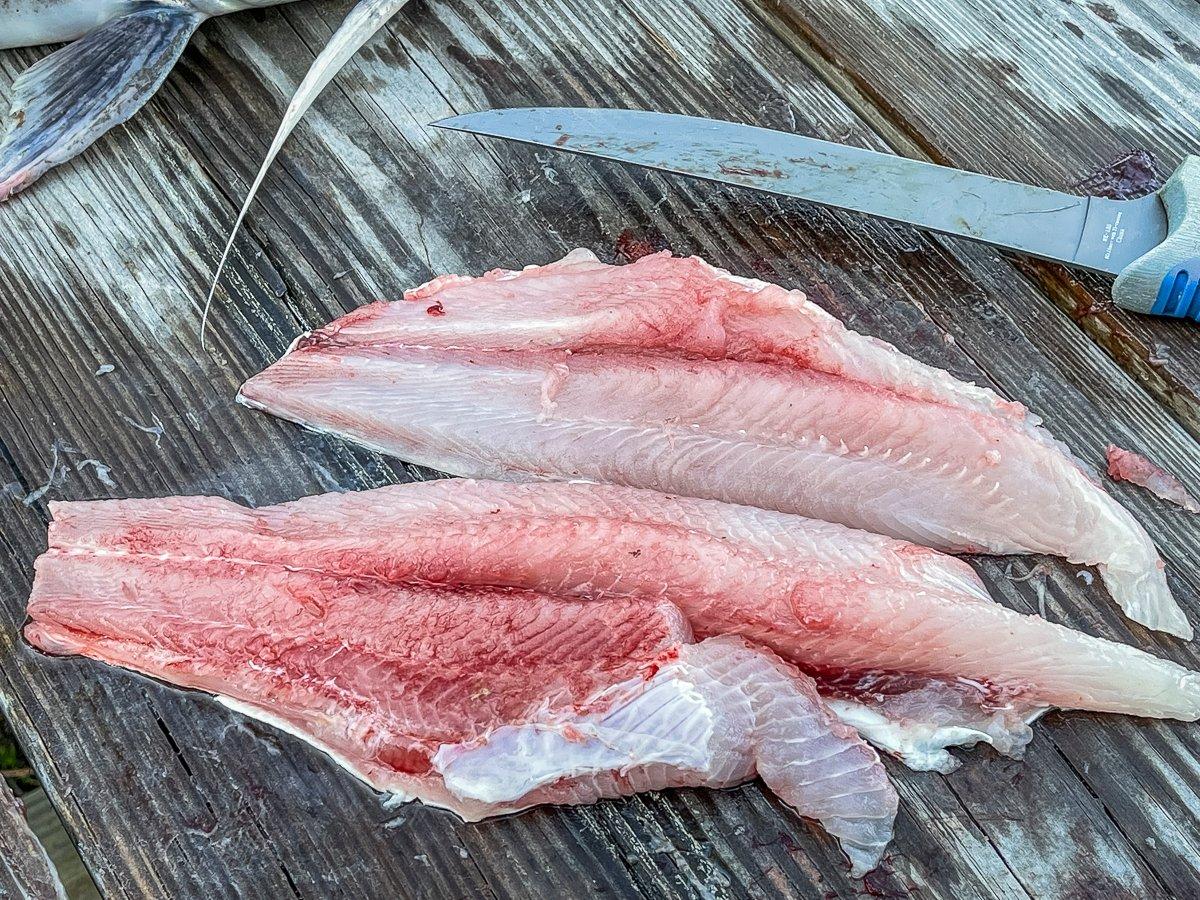 Ingredients
2 to 3 pounds of topsail catfish fillets
Everglades All-Purpose Seasoning
2 cups of your favorite cornmeal-based fish breading
Peanut oil for frying
Cooking Instructions
Pat the fillets dry. Season them well with Everglades All-Purpose to taste.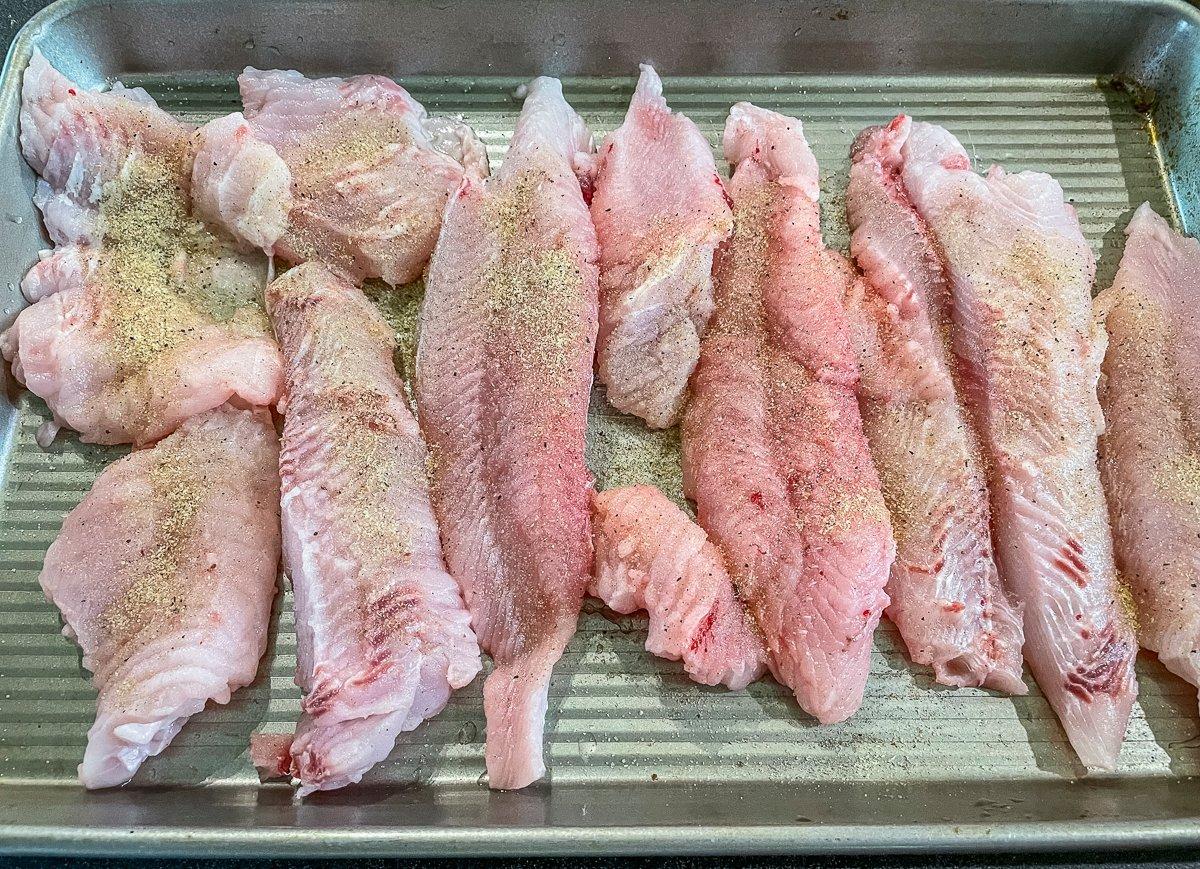 Dredge the catfish in your favorite cornmeal-based breading mix or cornmeal seasoned to taste with salt, pepper, garlic powder, and cayenne pepper, as desired.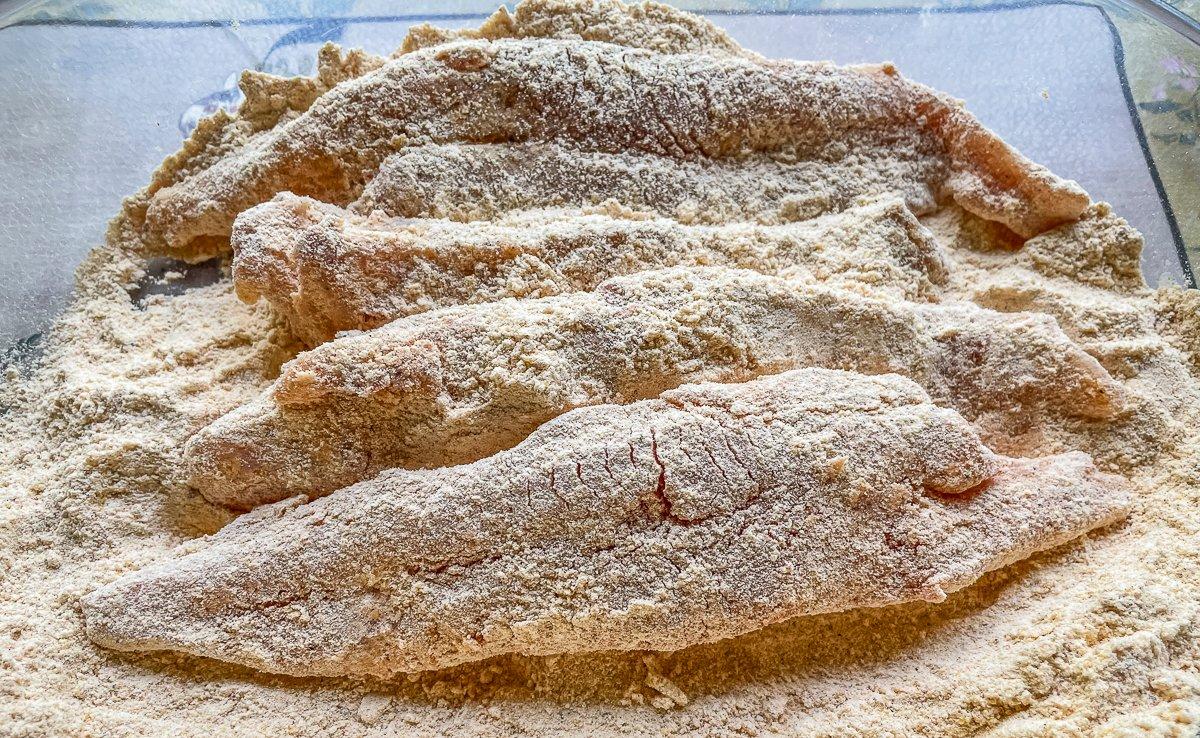 Heat 1/2 inch of peanut oil in a cast-iron skillet until it reaches about 350 degrees. Gently lower the catfish into the hot oil, frying in batches so as not to overcrowd the skillet. Fry to a golden brown on one side, then flip. Total cook time is about 6 to 9 minutes per batch, depending on fish thickness. Remove to a paper-towel-lined platter while you continue to fry the remaining fish.