Venison Bitterballen (Fried Dutch-Style Meatballs)
Bitterballen meatballs might just be the favorite snack of Holland. These little bite-sized morsels aren't your standard meatball. They are crispy on the outside with a soft and gooey venison and gravy center — more of a fried croquette than a standard meatball. Traditionally they're made with beef, but we make ours with ground venison. Bitterballen are usually served with spicy mustard for dipping and cold beer to wash everything down. We can't argue with that one bit.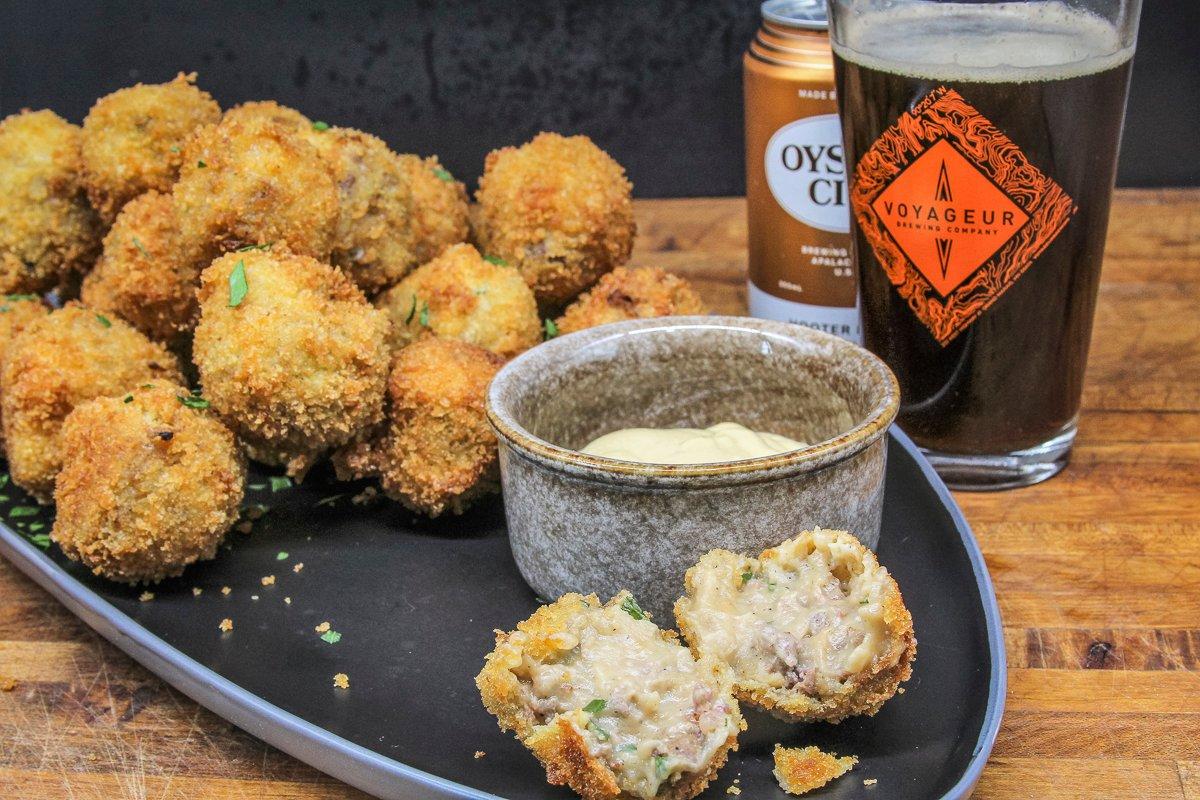 The prep for this one takes a while, a minimum of 4 hours in the refrigerator for the gravy to gel, but you can do this step up to 2 days in advance, then form and fry the meatballs just before serving. Note the prep time listed in the recipe doesn't include the refrigeration time for the gravy.
The crispy coating comes from a double-dip dredging process. First the formed meatballs get rolled in all-purpose flour, then dipped in an egg batter, before being dredged again in panko breadcrumbs.
Ingredients
Meatballs
1 pound ground venison
1/2 yellow onion, minced
Salt and black pepper to taste
1 1/2 sticks (12 tablespoons) salted butter
1 cup all-purpose flour
4 cups venison or beef broth
2 tablespoons fresh parsley, chopped
1/2 teaspoon red pepper flakes
1/4 teaspoon nutmeg
Coating
1/2 cup all-purpose flour
3 eggs, beaten with 3 tablespoons water
2 cups panko breadcrumbs
2 to 3 inches of vegetable oil, for frying
Cooking Instructions
Brown the ground venison and onion in a skillet over medium heat, stirring often to cook evenly. Season to taste with salt and pepper.
While the venison browns, in a separate large skillet, begin making a blonde roux. You'll want a light peanut butter color for this, about 7 to 9 minutes of cooking time. Melt the butter over medium heat. Add 1 cup of flour, a little bit at a time, to the melted butter. Stir constantly until the mixture forms a smooth paste and reaches the color you are looking for.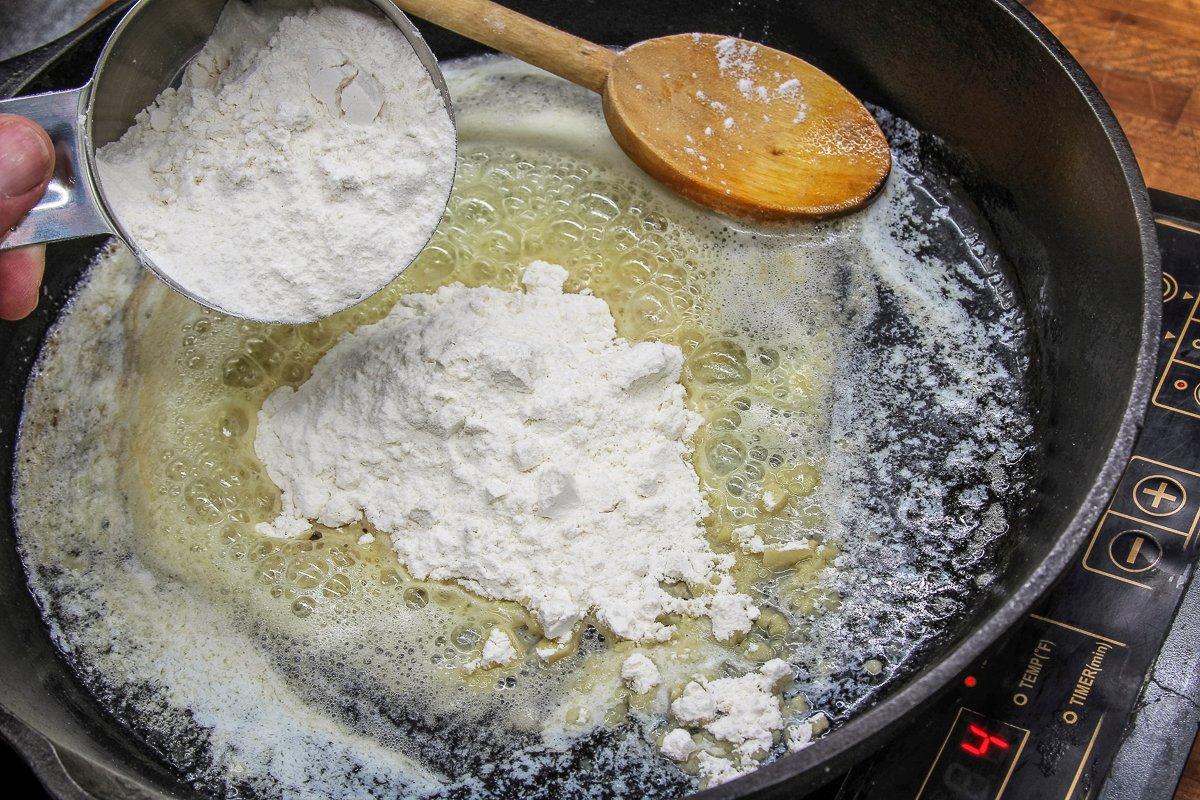 Gradually stir in the stock. Homemade venison stock is perfect for this dish, but beef stock will work if you don't have any on hand. Stir the mixture constantly until it forms a smooth, creamy gravy. Add the parsley and season with 1/4 teaspoon salt, 1 teaspoon black pepper, 1/2 teaspoon red pepper flakes, and 1/4 teaspoon nutmeg. Taste for seasoning and add salt, if needed.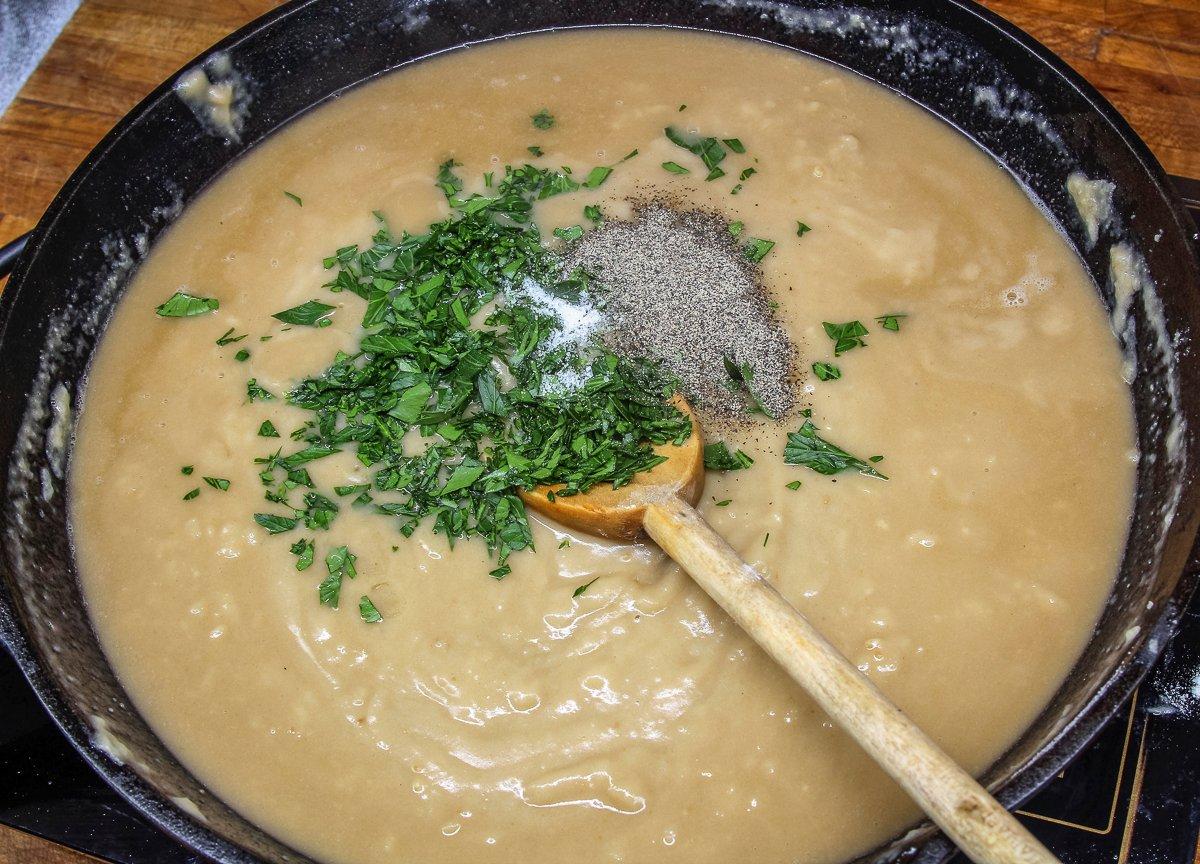 Stir the venison and onion mixture evenly into the gravy. Simmer for 3 to 5 minutes. Transfer the mixture into a glass or plastic dish and refrigerate for a minimum of 4 hours or up to 2 days to allow the meat and gravy mixture to gel.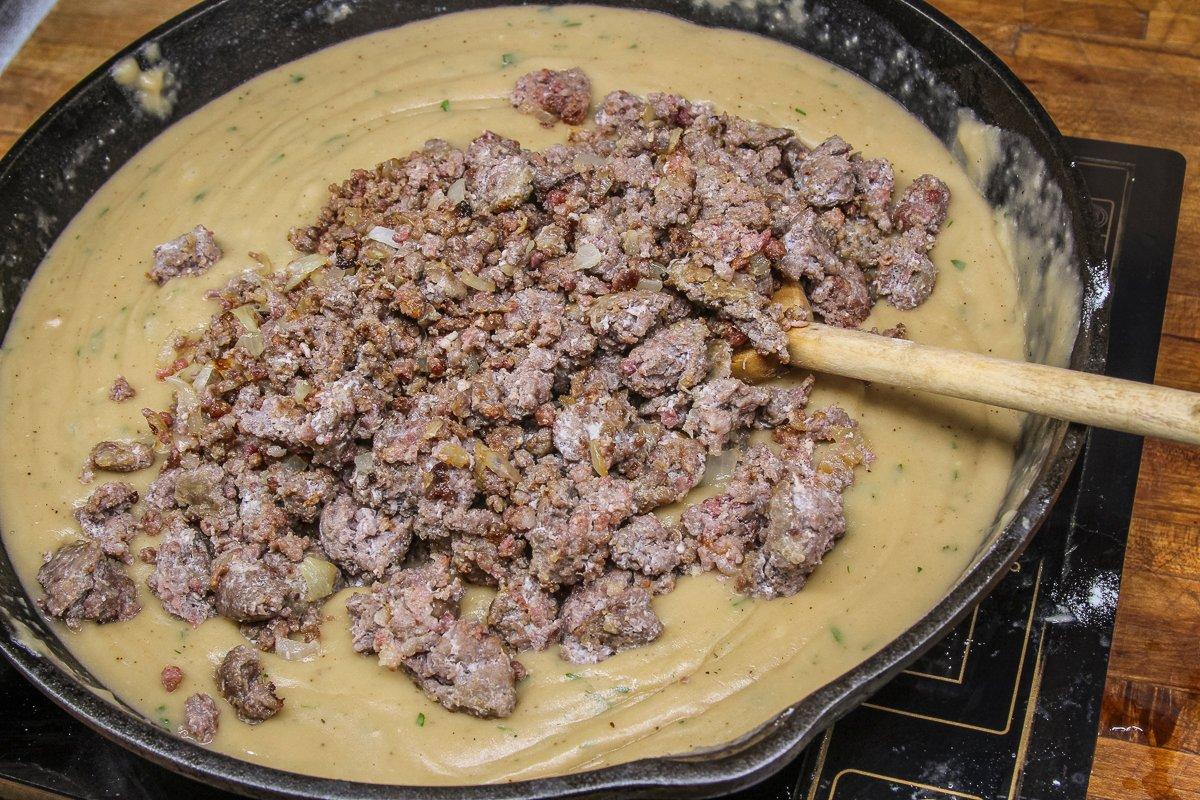 When you are ready to fry the bitterballen, heat 2 to 3 inches of vegetable oil to 350 degrees. While the oil heats, begin scooping out 1-inch meatballs of the chilled venison mixture (a small melon baller is perfect for this).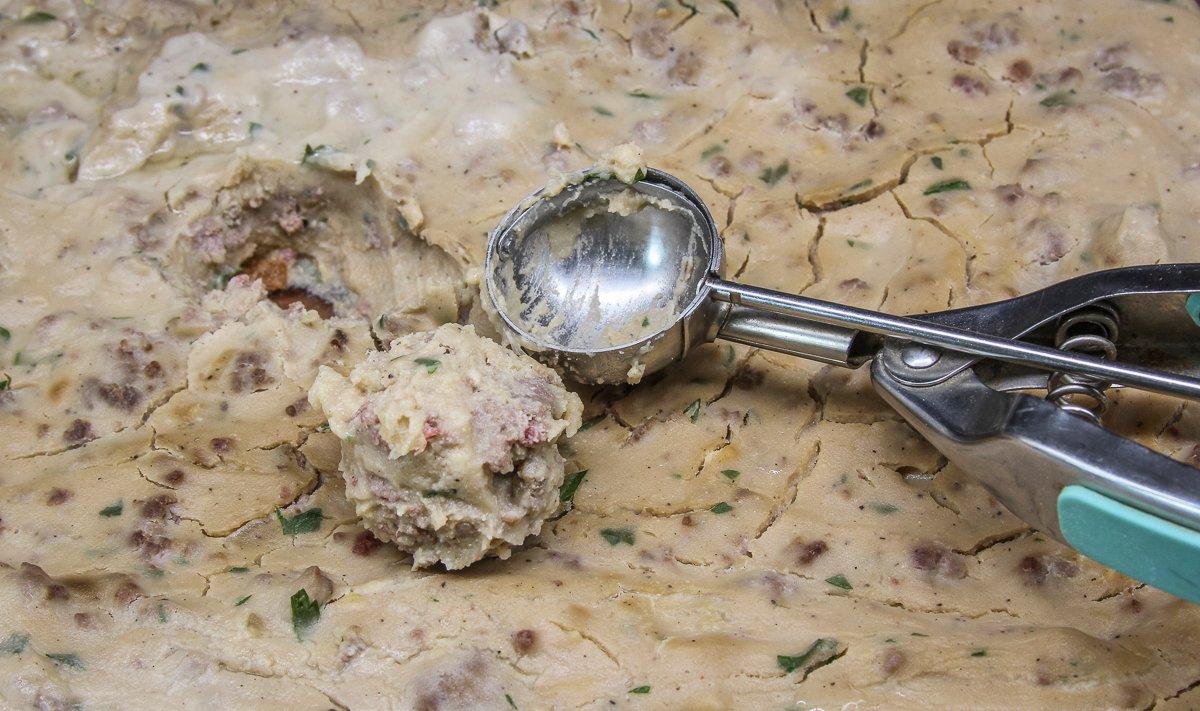 Roll the meat into a ball, then dredge with all-purpose flour. Place the floured meatball on a baking sheet or tray. Continue until all of the meat mixture has been used.
Dip the floured bitterballen in the beaten egg wash, then roll in breadcrumbs. Return the coated meatball to a baking sheet and repeat until all of the bitterballen have been coated.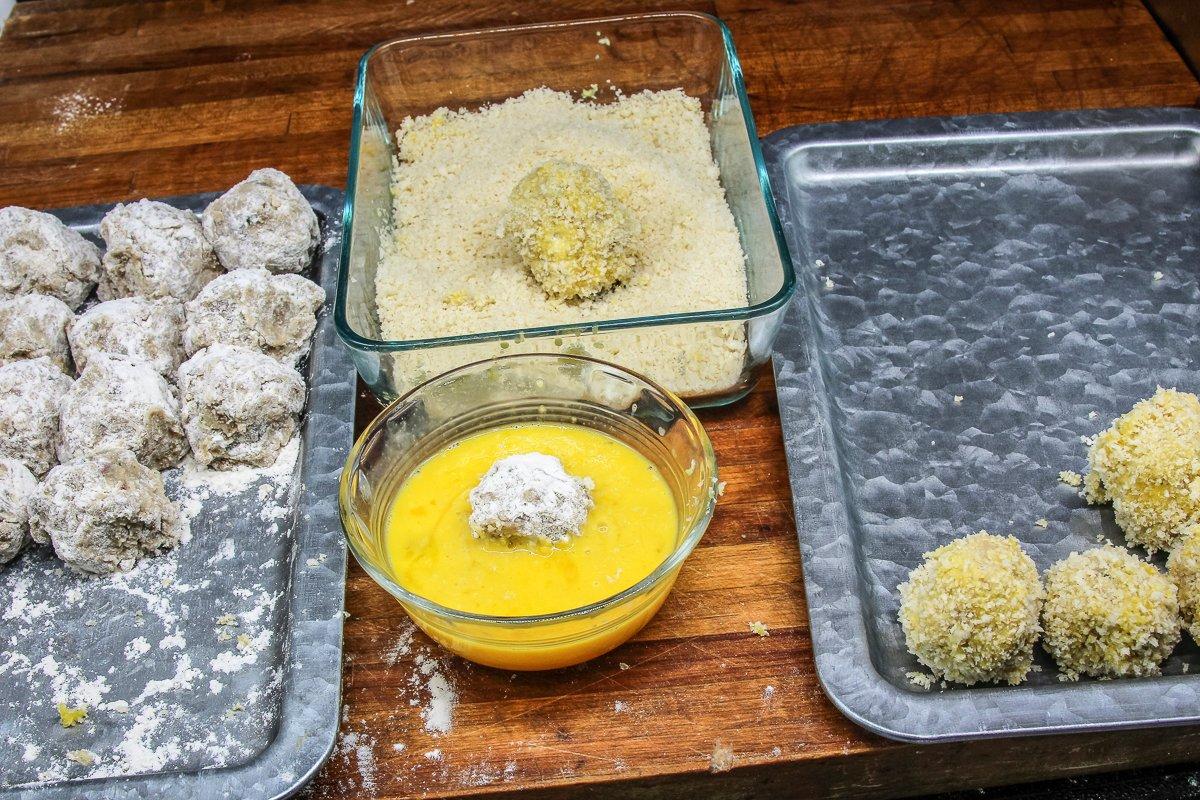 Drop the meatballs into the hot oil a few at a time, taking care not to overcrowd the pan. Fry for 4 to 5 minutes, or until the breadcrumb coating is golden brown.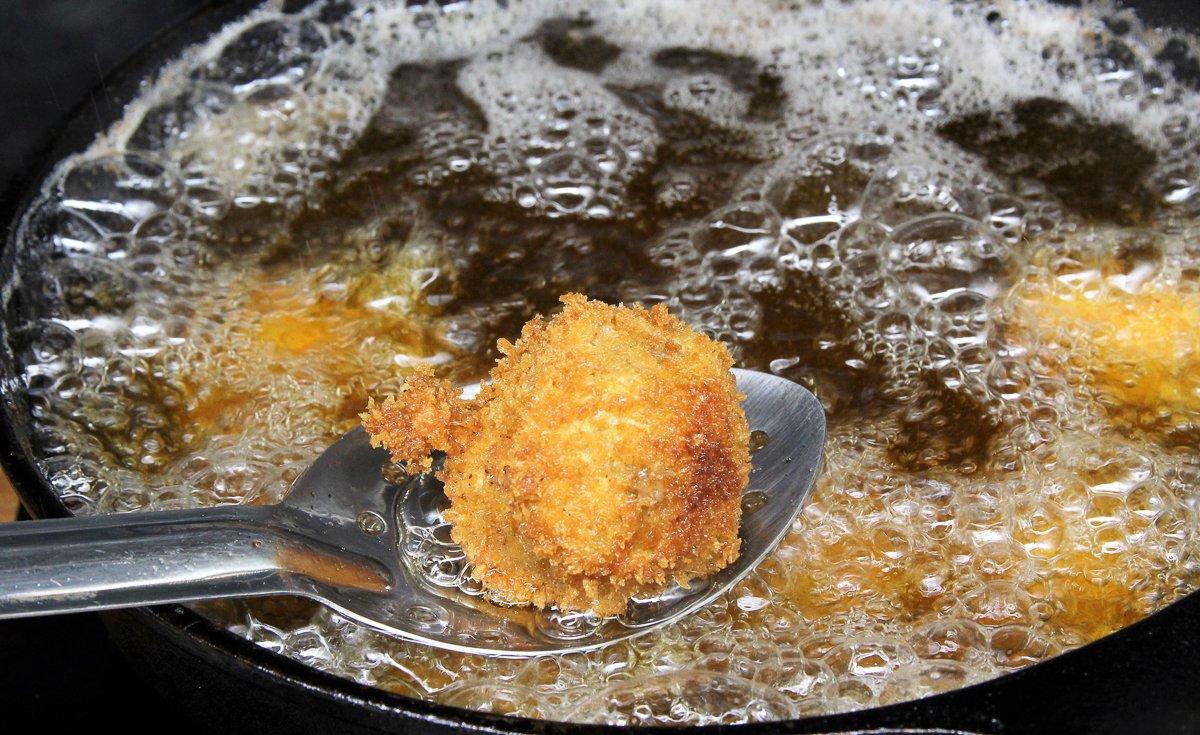 Remove the finished bitterballen with a wire spider or slotted spoon, allowing excess oil to drain back into the pot. Place on a paper-lined tray to drain. Repeat the process until all of the bitterballen have been fried. Serve with spicy mustard and cold beer.