Wild Turkey Cooking Tips from Michael Pendley
We love wild turkey. The tender breast meat on a big gobbler has way more flavor than you find in his barnyard cousins. Unfortunately, the breast meat is often all that gets saved from wild turkey. Believe it or not, there is a lot more to a turkey than fried turkey nuggets.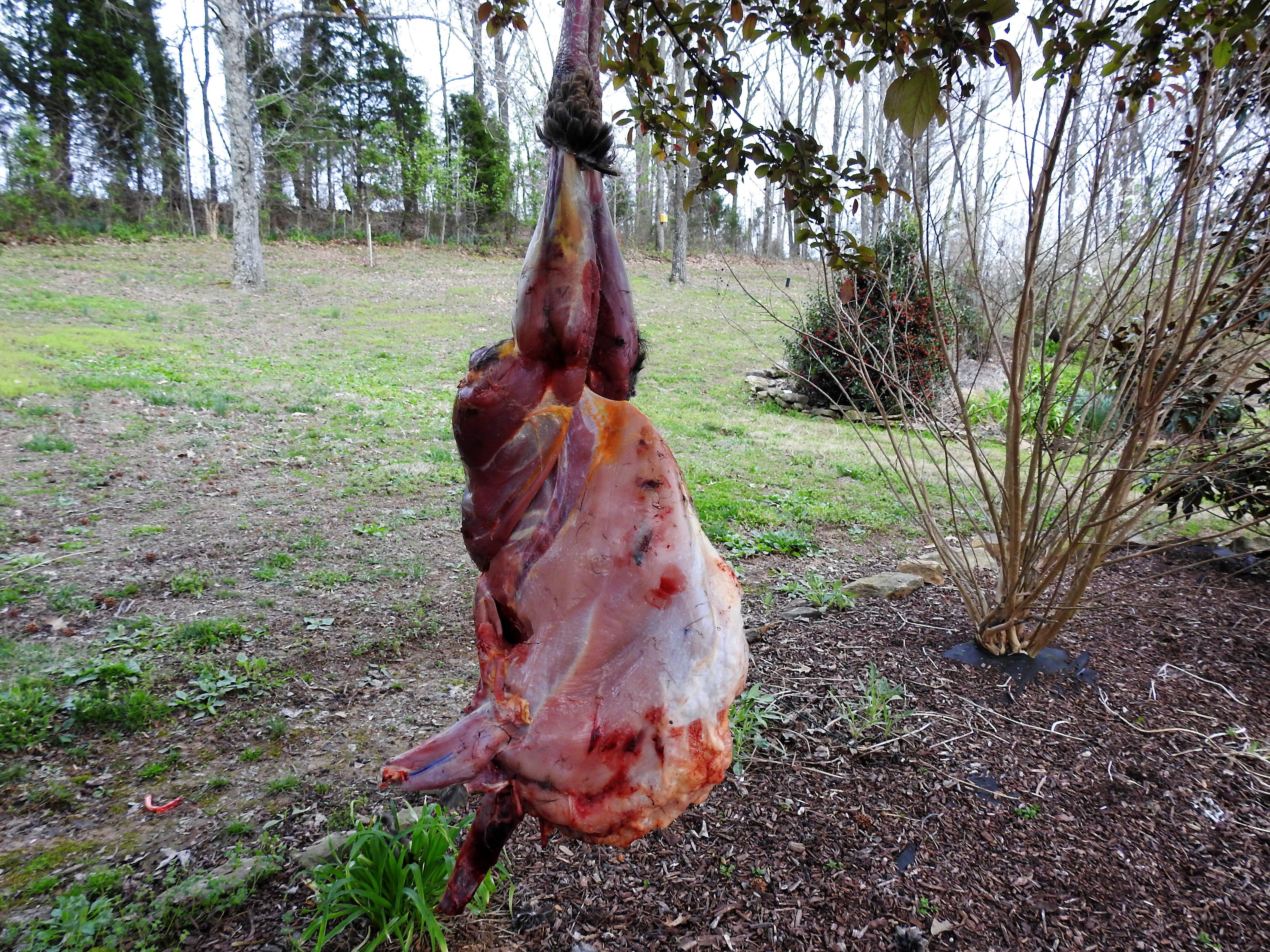 The next time you kill a turkey, try these more unusual parts.
(Please see below in the click-through photo blog.)
Image: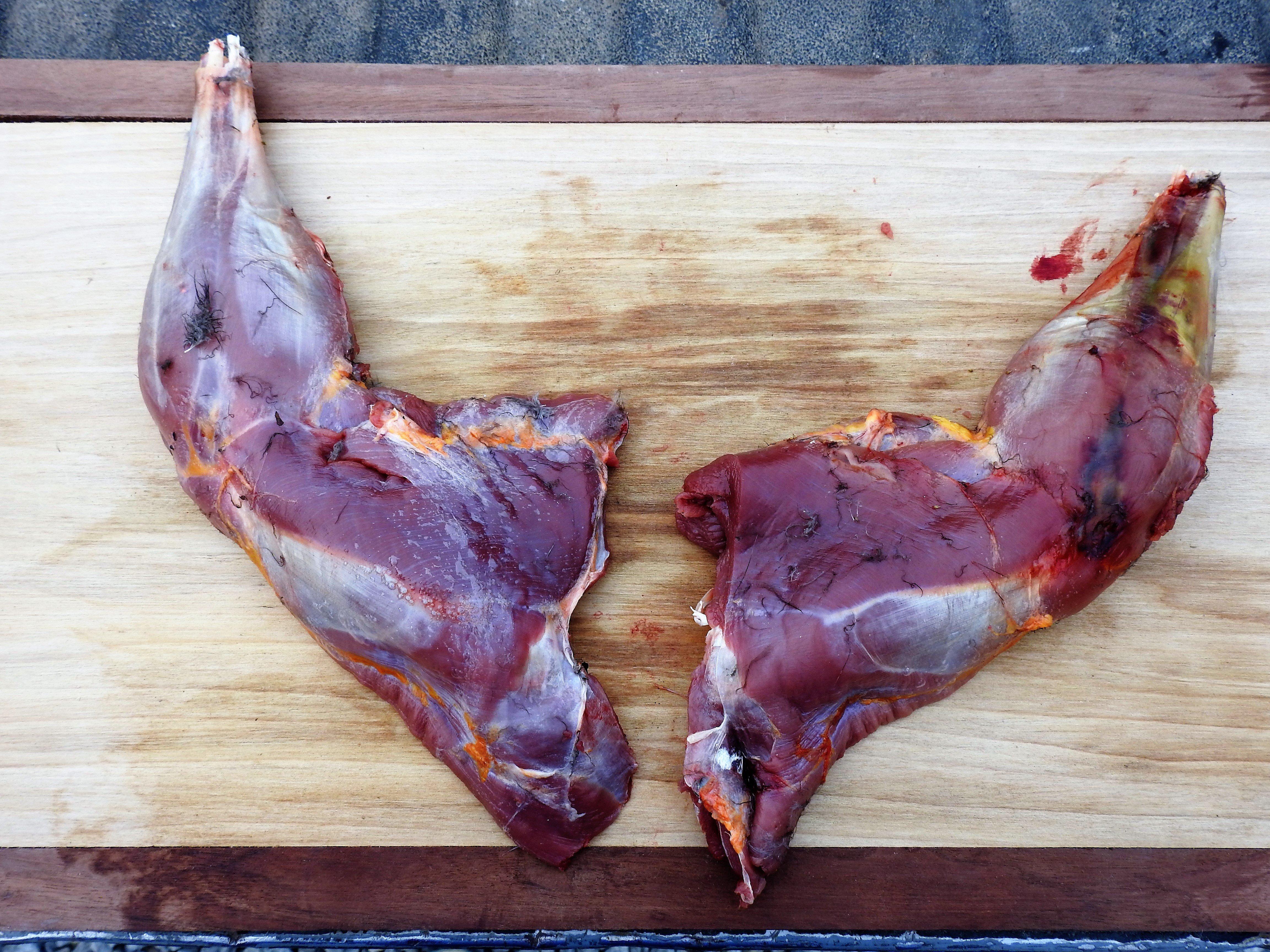 Image Story:
A lot of you are reading this and asking what's so unusual about eating legs and thighs? They make up half the meat on a wild turkey, and might be even more delicious than the breast meat. Thing is, every year you see and hear about hunter after hunter leaving them with the carcass.
It's not hard to save these tasty parts. Simply pluck or skin – whatever you did for the breast meat, the legs and thighs – and cut them off at the joint where the thigh meets the backbone. I like to keep the legs and thighs attached and freeze them in pairs, both leg/thigh sides from a turkey in one package.
While they are delicious, turkey legs and thighs do contain a lot of connective tissue and cartilage. Cook them low and slow, either at a light boil or in a slow cooker, until the meat falls from the bone. Pick out everything that isn't meat. Use the meat in turkey barbecue, turkey soup, tacos, you name it.
Bonus Recipe: Go here for Scott's Wild Turkey Soup on Realtree's Timber 2 Table.
(Michael Pendley photo)
Image: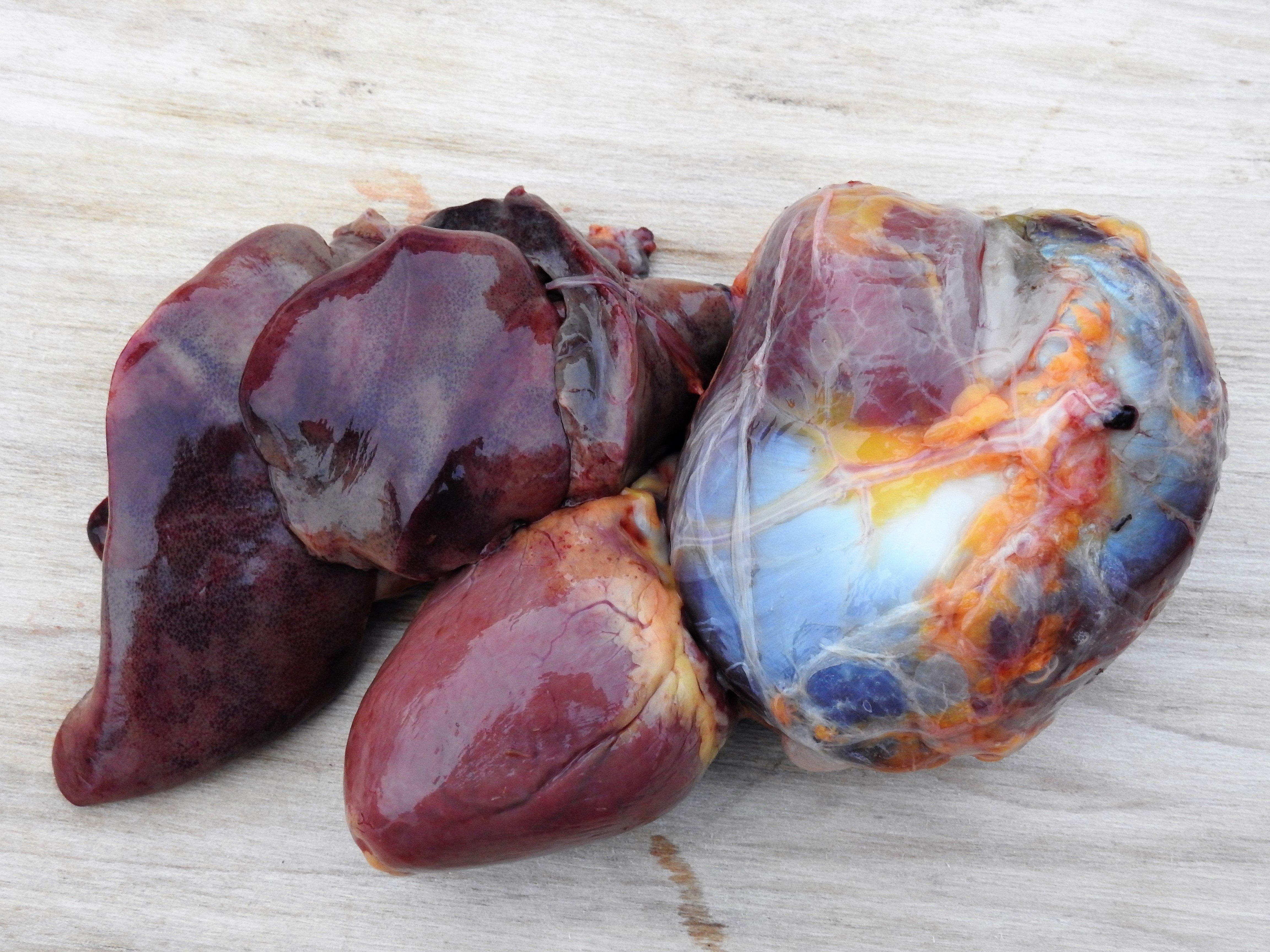 Image Story:
Just like chicken, turkey livers, gizzards and hearts can be cooked any number of ways. Try them fried, broiled, made into pâté, even grilled on skewers. A handy tip from Hank Shaw is to soak the liver in milk overnight to cut the sometimes stringent flavor that older birds might present.
To clean a gizzard, simply cut partially through from one side at the obvious joint that runs down the center and separates the gizzard into two halves. Open the gizzard and rinse the grit from the inside in a bowl of clean water. If you can take the entire grit sack out whole, do so, but if it tears, no problem, just rinse it away. Slice away the grinding plates that remain attached to each half. Next, trim away any fat and silverskin from the surface of the gizzard.
Once you have it down to clean meat, you are ready to cook. It probably sounds more difficult than it really is. Once you have done a few, the entire process takes less than a minute. If you aren't certain, there are a ton of good videos on YouTube that will show each step.
(Michael Pendley photo)
Image: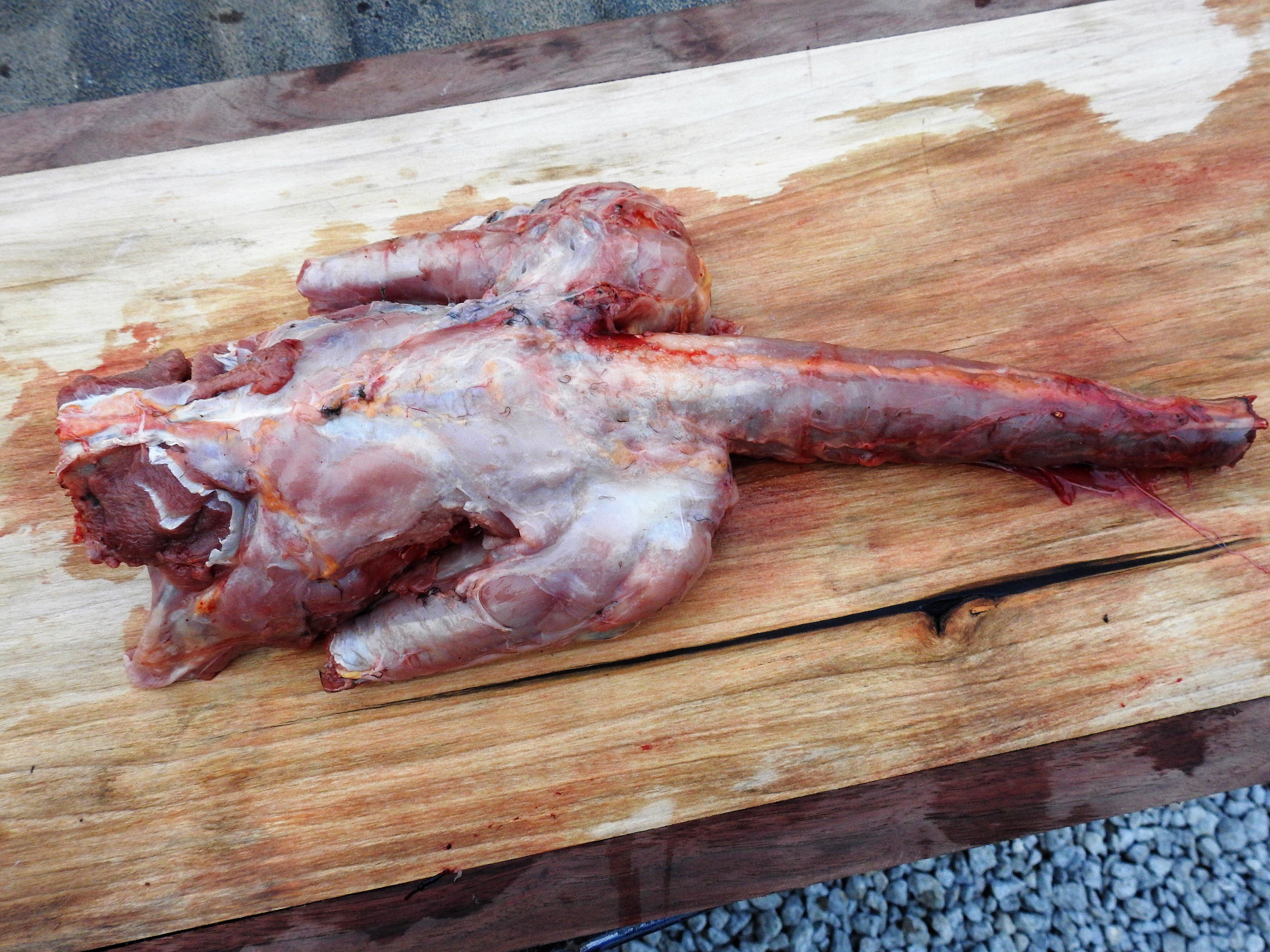 Image Story:
Yes, there isn't a lot of meat on the neck, back and wings of a wild turkey, but there is a lot of flavor packed away in those bones and connective tissue. To unlock that flavor, simmer the neck and back of your next bird or two for 4 to 6 hours in a couple of gallons of water. Toss in a quartered onion and a few carrots for a turkey stock you won't soon forget.
If you don't want to use your stock right away, strain it into zip-style bags or plastic storage containers and freeze. You will never buy canned chicken stock again.
(Michael Pendley photo)
Image: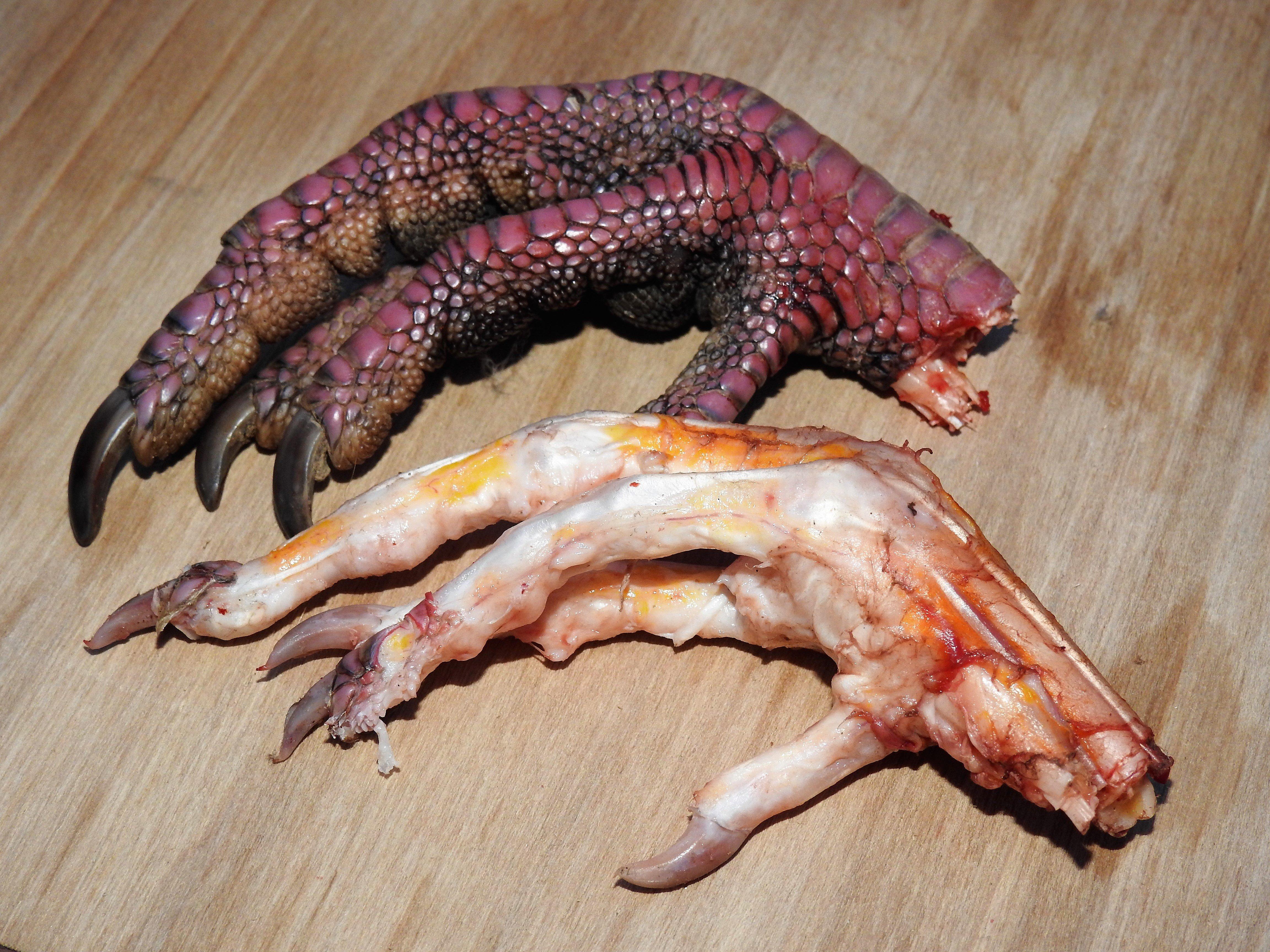 Image Story:
Don't laugh. Chicken feet are a delicacy the world over. The same cooking methods that work for them, slow braise, stewed or fried, work for turkey feet as well.
To clean the feet and legs, rinse the legs and feet well under running water then pat dry. Use a sharp knife to peel away the skin on the legs. That should expose bare skin underneath. You can cook them like that, or go ahead and finish skinning them completely. Peel the outer hard surface from the toenails. Again, there are plenty of instructional videos out there to help you through the first few.
(Michael Pendley photo)
Image: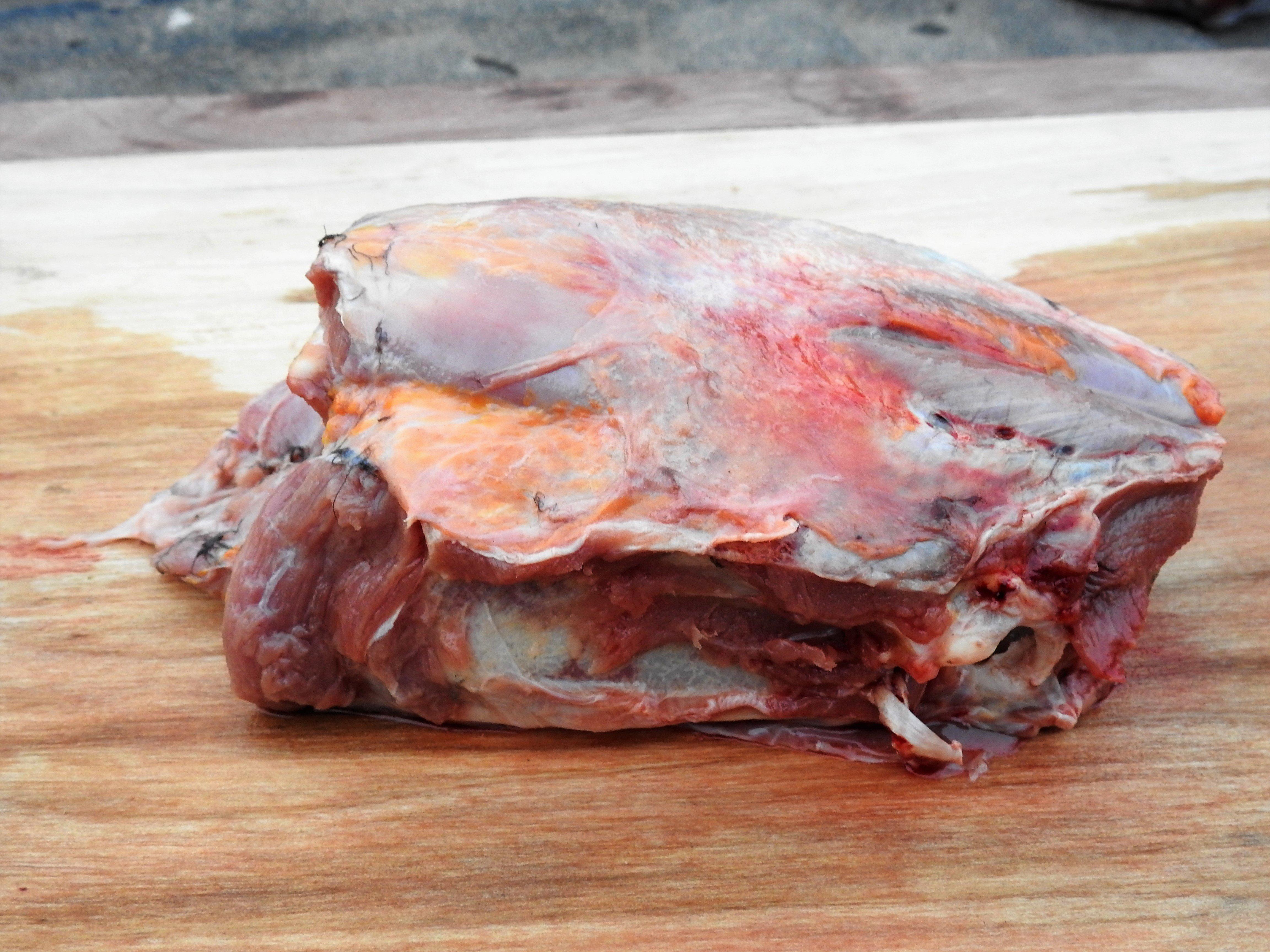 Image Story:
Believe it or not, that fatty little stub of meat at the base of a turkey's tail is so good that entire cultures have been instructed to cut back on their consumption due to increased obesity from overindulgence in the tasty little morsel.
To clean them, simply skin or pluck the tail feathers from the meat. Slice through the joint where the tail meets the turkey's backbone, and peel the skin from the tail meat. How do you cook them? Grilled, fried, stir-fried, or in soups and stews are the most popular methods.
If you decide to keep the tail fan from your gobbler as a display, you will lose most of the fatty part of the tail. That doesn't mean the remaining section, along with the saddle area from the tail to the back of the turkey isn't useable. Section that part off and save it for the stock pot.
(Michael Pendley photo)
Go here for Michael Pendley's Timber 2 Table blog and his wild game recipes, including many for turkey.
You'll find more Realtree turkey hunting posts here. Follow us on Facebook.
Editor's note: This Realtree.com turkey blog post was first published April 8, 2017.