As the weather finally warms up, so should the hunting opportunities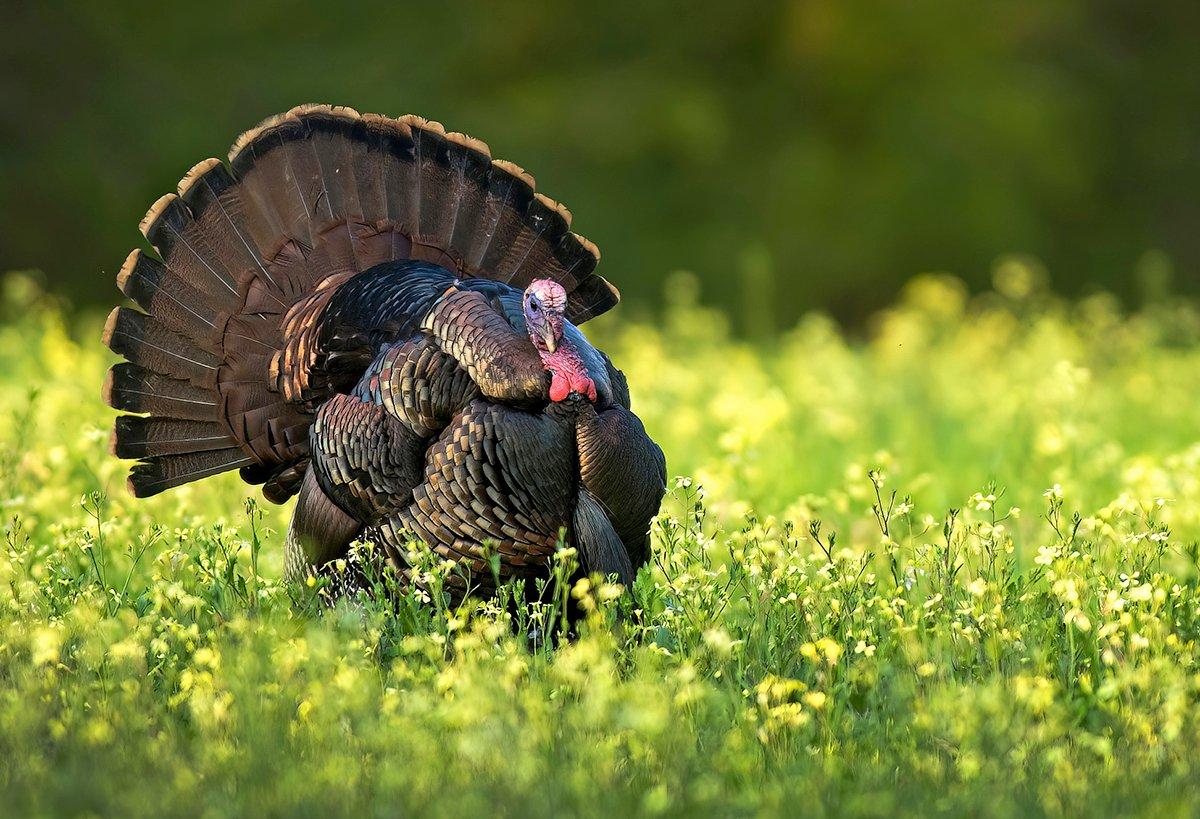 Henned-up, silent birds in Florida and Mississippi frustrated hunters last week, but it looks like the gobbling action is picking up throughout the southern states.
Hunt Club and Spring Thunder Host Phillip Culpepper says he made another quick trip to Florida last week, where he found better gobbling than during the previous week.
They were still henned up, but talked once you got in pretty tight, Culpepper said.
He says he's been in Mississippi for the last couple of days, and he and his hunting buddies are starting to find gobblers hanging out by themselves.
It's getting better by the day, it seems, he said.
A representative with Florida Fish and Wildlife Conservation Commission (FWC) said they're seeing plenty of strutting and gobbling and that turkey activity seems normal for this time of year in the Sunshine State.
There are many reports of successful hunters from our youth turkey hunts that led off the season to our main season that is underway and continues until April 24, the representative said.
(Don't Miss: 30 Tips for Early Spring Fishing)
The Alabama season started May 25, and wildlife photographer Tes Jolly, who's been photographing the birds on her East Central Alabama farm, says the state's recent weird weather hasn't silenced the toms.
Last Thursday it rained over an inch and Friday was windy with dropping temperatures. That didn't dampen the local toms' gobbling, though. I didn't hear any hens on the roost, even though there was plenty of gobbling. Last Friday, two birds arrived early at the greenfield with no hens. The pair gobbled several times each minute for nearly an hour summoning hens. Finally, two hens entered from a new direction. The gobbling ended and strutting began. A few minutes later another hen came in, Jolly said.
She said over the following three days, the morning temps were in the mid to high 20's with hard frosts.
Gobbling was good on each day. The hen flock seems to have split up. Eight were in the original group. Now, I'm seeing at most four together off the roost. Others are seen in pairs or singles here or on trail cameras in other areas. They may be getting an early nesting start. Hopefully, those frigid mornings didn't adversely affect any eggs already laid. Warm temperatures are here now!
With Georgia's season opening April 1, Realtree's Tyler Jordan has been out scouting and is chomping at the bits to hunt his home state.
The birds in Georgia are still fairly grouped up, and with the cooler temps this past week, I haven't heard much gobbling at all. I've gone out to listen a couple mornings on our place and haven't heard a peep, Jordan said.
He's headed to Mississippi before the Georgia opener and has heard that the birds there aren't as flocked up as in Georgia.
So, that could be good for our hunt. I'm expecting for temps to be warmer in north Mississippi by the time we're hunting, so that can only help, I believe, Jordan said.
Realtree's funny man Michael Pitts says he's also been doing a bit of scouting in Georgia to try and locate the birds.
It seems most of them are still grouped up, and have not started separating yet. We have had some weird weather here lately. It was unseasonably hot last week and then we had a cold snap this past weekend. Now it is warming back up again, and I think the cold snap slowed them down a bit. Georgia season starts April 1, so I will start getting in the woods and listening at daybreak here in the near future.