What waterfowlers should know before trading their 12s for 20s, 28s or .410s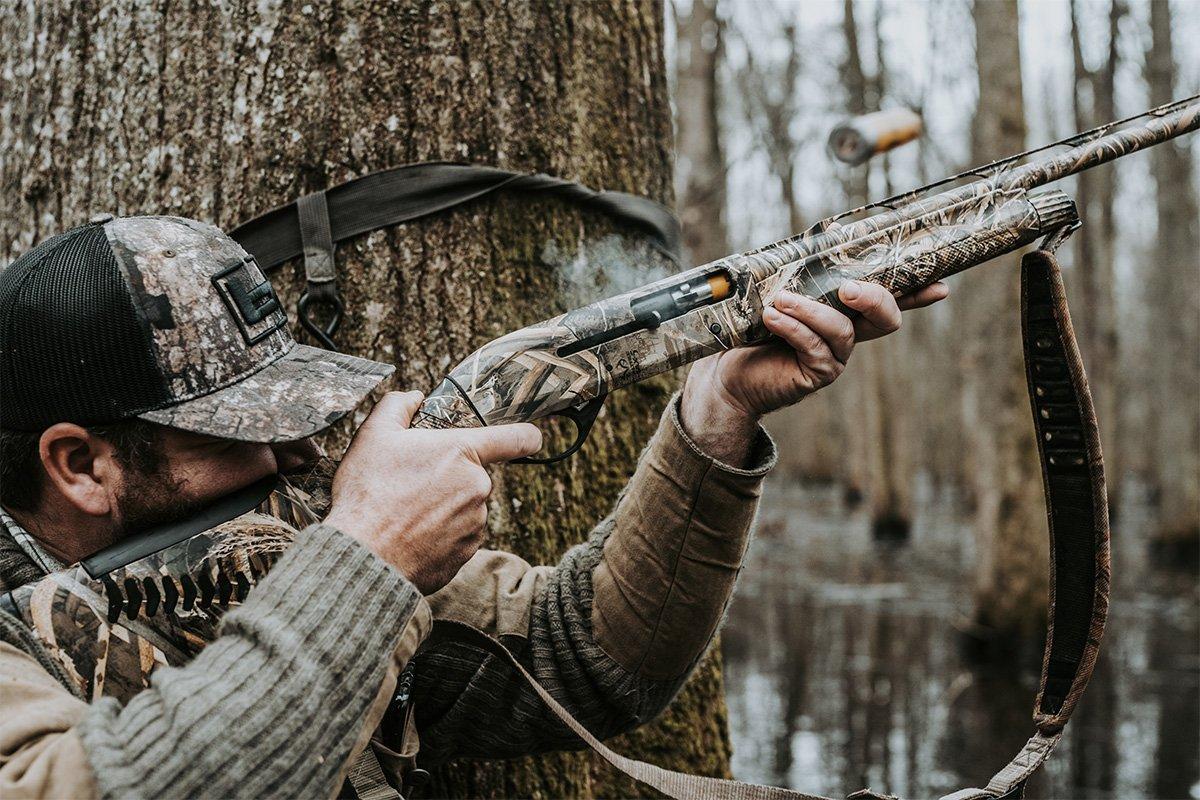 Why would any duck hunter trade his 12-gauge for a pipsqueak shotgun?
There are several reasons, actually. How many times do you need a 2-by-4-esque punch to the shoulder from a 3.5-inch magnum before you wonder if there might be another way to bring down a duck? Reduced recoil is a big benefit.
There's the increased challenge of decoying ducks close. The premium is placed on hunting skills, calling, concealment, and good decoys — not the latest magnum shotshell. And for many, there's nostalgia and pure fun in returning to the 20-gauge or .410 you used to down your first duck. The guns are lighter, handier and, for some intangible reasons, appealing.
There are some good reasons to use a sub-gauge duck gun — and these days, thanks to advancements in shotshell technology, those little guns may not be much of a handicap at all.
Know the Limits
Many hunters believe sub-gauge guns don't shoot as hard, but that's really not true. The limitations are rarely in the pellet velocity but in payloads.
Your range is limited but not necessarily due to the power, said Dan Compton, shotshell product line manager for Federal Premium Ammunition. They have more than enough power, but at 40 yards with a 5/8- or 3/8-ounce payload, your patterns are going to start getting really skinny.
Nathan Robinson, media relations manager for Winchester and an avid wing-shooter, agreed. He said the lethality of a pellet fired at similar velocities is about equal regardless of the bore diameter. What really dictates effective range is pattern density and spread.
That can vary quite a bit from gun to gun or choke to choke, so it's critical to have hunters paper pattern their gun prior to hunting with it to determine what range is realistic, he said.
Steel shot is especially limiting in sub-gauge guns, partly because there aren't as many ammo options available, but also because steel isn't as dense as lead, and so pellets must be of a larger diameter to carry the same lethality. Fewer large pellets can fit in the small hulls, particularly with .410 and 28 gauge. If you are using .410 steel, it's best to keep your shots at 20 to 25 yards. Hunters with 28-gauge guns might be able to extend that to 30. Twenty-gauge steel shot options are much better, but even so, hunters are still wise to keep shot distances close. Winchester's Blind Side uses hexagonal-shaped shot, which allows more pellets to be stacked inside the hull, for denser patterns. In 20-gauge, it's available in No. 2, 3, 5 and 6 shot.
Alternative non-toxic materials are more expensive than steel, but they really change the game for smallbore shooters. Denser materials such as tungsten help with distance by allowing a smaller pellet size, which increases the pellet count and keeps the pattern density higher. Because of its density, a Tungsten Super Shot (TSS) No. 9 pellet at equal velocity — say 1,300 fps — will have the same downrange power as a No. 5 lead pellet, which is comparable to No. 2 steel.
Depending on how big a payload you had — say a 13/16-ounce payload in .410 — well, people are shooting turkeys at 40 yards, so you should be able to kill ducks fairly easily with 9 or 7 shot, Compton said.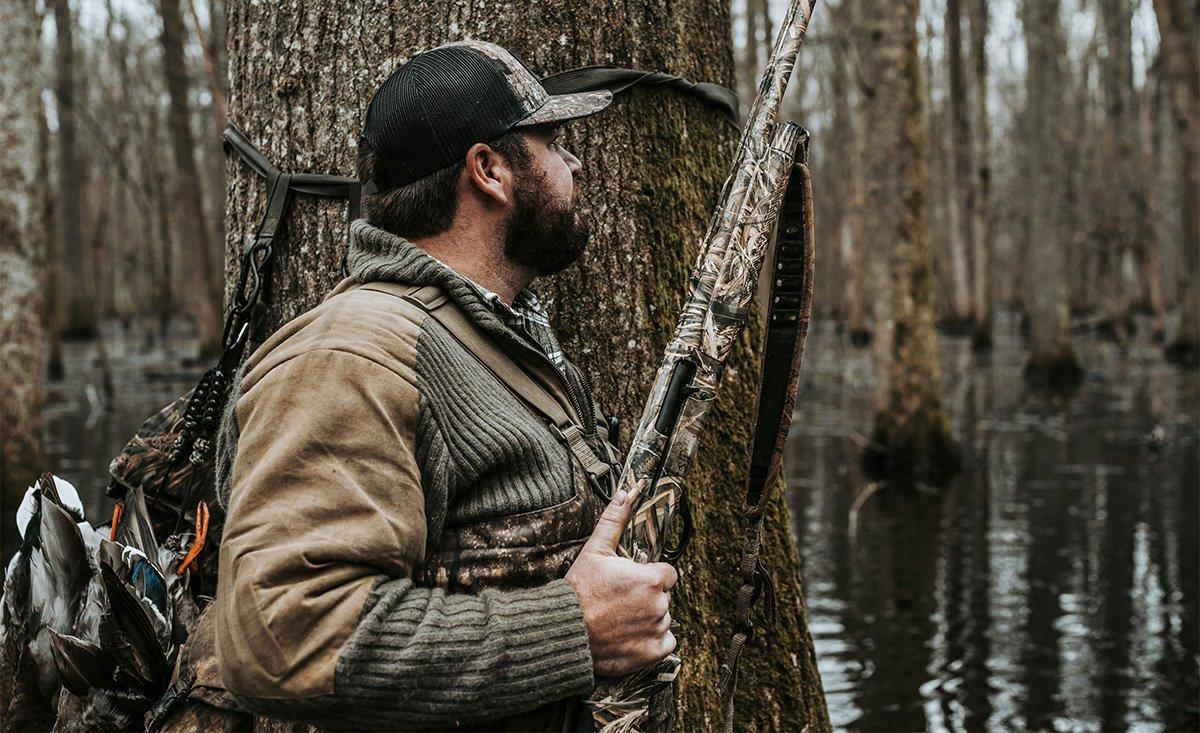 Though Federal doesn't mass-produce 28-gauge or .410 shotshells with TSS, you could effectively shoot those at 30 to 35 yards. And you can order TSS in any size shotshell from Federal's custom loading shop. New for 2020 is a 20-gauge loading for Black Cloud TSS, which blends No. 9 TSS shot with No. 3 FliteStopper steel. If your gun patterns it well, you can expect to stretch ranges out to 45 yards.
Kent Cartridge is another player in the non-toxic shot game. In 1996, it jumped to prominence in the wake of the lead ban. Today, the company produces a handful of 20-gauge offerings, including Fasteel 2.0 Precision Plated Steel, Tungsten Matrix, Bismuth Waterfowl and Tealsteel. And although the name might be misleading, Kent Cartridge's Bismuth Upland in No. 6 shot is non-toxic and has proven deadly on ducks, especially teal.
The Verdict
The answer is yes, you can use a .410 on ducks. But you have many more options if you switch to a 20-gauge, in guns and ammo. You get the reduced recoil and benefits of a lightweight shotgun, but you're still wielding an effective tool for knocking down ducks.
Five Small-Bore Duck Guns
The Benelli M2 20-gauge is a lightweight, popular autoloader among many serios duck hunters looking for a 20.
Pump gun fans might look to Benelli's popular Nova, which sports a camo synthetic stock and is available in 20 gauge.
Winchester's superb Super X4 comes in 20 gauge, including compact and waterfowl hunter models. There's even one in Realtree's new Timber pattern.
Escort's Xtreme-Realtree Max4HD 20-gauge features the company's Fast Loading System and Smart Valve Piston. It has an aircraft alloy receiver and a synthetic stock with rubber inlays for better control and feel.
Beretta's A400 Lite comes in 20 gauge, with Realtree Max-5. It features the Kick-Off Plus recoil-reduction system and the GunPod 2 digital hunting diary.
Click here for more Realtree waterfowl hunting content. And check us out on Facebook.