Follow This Alphabetical Guideline for Better Spreads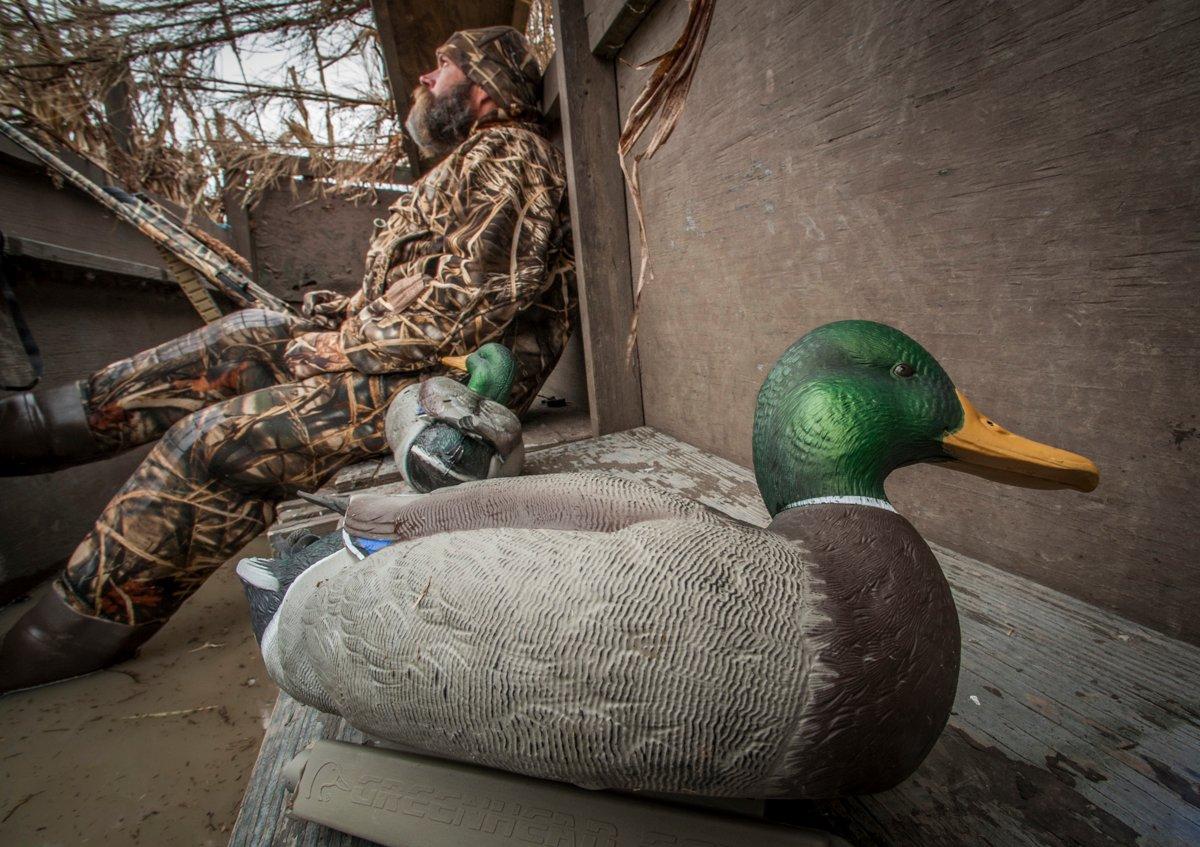 Always have a Plan B in mind should your sure-bet decoy spread fail.
Bright days should have the decoys out in front and you on the shady side of trees in flooded timber.
Children's snow sleds can haul your load of decoys to and from your spots, strapped down with bungee cords.
Decoy bags should be roomy and comfortable to carry. You can never have enough of them.
Eliminate ice on your floaters by placing them carefully on the water in cold weather.
Feeder dekes should face the wind.
Great blue heron, crow, seagull and even wild turkey decoys can add variety to your waterfowl spread. You're hunting ducks and geese, but the other species might make your set look more realistic.
Hay bales can add realism to your setups and are great assets for hiding.
Ice is nice. When other guys sleep in, you and your decoys should be out, set and ready to rock.
Jerk strings attached to your floaters can add movement and a realistic look.
Kill zones should be established when you hunt alone or with blind buddies. Set decoys as range distance cues for shots.
Looker goose fakes should often stand at attention on the outside of your spread.
Motion might move geese your way, and flagging can add this visual appeal.
No calling is needed if honkers are committed to your spread and sailing in.
On windless days, station blind buddies in various directions because geese aren't influenced by wind direction then. Safety rules. Put guys back to back. Call out shots.
Place calls to your landowner contacts to maintain the connection and get fresh scouting information.
Question your setup when things go stale. Ask your buddies, What would you do?
Rotate goose fields and duck holes to keep from burning out a spot. Quit early. Don't shoot limits.
Steel, the liquid kind sold in tubes, can patch hole-ridden decoys.
Touch up those decoys with paint during downtime.
Unless you prefer a work week without hunting, go with a small spread — say a dozen dekes — before you punch the time clock. Throw the essentials in the back of your truck (plus a change of clothes), and have at it. An hour or two of hunting before the 9 a.m. to 5 p.m. grind will do you good.
Vary your choice of decoys. Full bodies equal realism. Shells and silhouettes add to that trickery.
Wind direction should always be noted. Set your dekes so that waterfowl can approach from downwind, with room to circle your spread. Winds shift during hunts. Pay attention and adjust.
X marks the spot where you should put your decoys.
Yellow molded plastic ears of corn are a dirty trick you can use in goose fields to add realism.
Zen and the art of waterfowling takes many meanings. Decoying tricks and solutions are but one part of the puzzle. Your enlightenment can only be attained by hunting hard, so get on it.
Click here for more Realtree waterfowl hunting content. And check us out on Facebook.