Snowstorms, frigid temps send ducks and geese south to eager hunters
Date: Dec. 22
Location: Flyway-wide, trending toward the central and southern portions
Major Weather Trends
The unseasonably warm fall couldn't last forever. A bitter cold front the second week of December, two major snowstorms and another deep freeze locked the upper Midwest in ice and sent ducks and geese south in huge numbers. Suddenly, hunters in southern portions of the flyway began seeing fresh birds and had to deal with freezing weather of their own.
Water Conditions
Many previously dry areas in Arkansas and points south received some much-needed moisture in early December. James Buice, avid hunter and Realtree.com Duck Blog contributor, said a green-timber spot he hunts in northern Arkansas got about 3 inches of rain, improving the waterfowl outlook from dreary to good.
John Gordon, who handles media and public relations for Banded Holdings and Avery Outdoors, said areas he's hunted in Arkansas, Tennessee and Mississippi are a bit dry, and hunters are hoping for more rain.
Jeremy Dersham, owner of Ridge and River Running Outfitters in southern Wisconsin, said several major rivers and spring-fed creeks still had open water. Marshes, sloughs, lakes and other waters, however, were ice-covered.
Habitat Conditions
Generally, habitat throughout the flyway looks good. The few birds that remain in the North have ample cut cornfields to work, though deep snow has probably chased many ducks and geese south. Buice said most of the crops in the Mississippi Delta region had been burned and plowed, so food might be down this year in that area.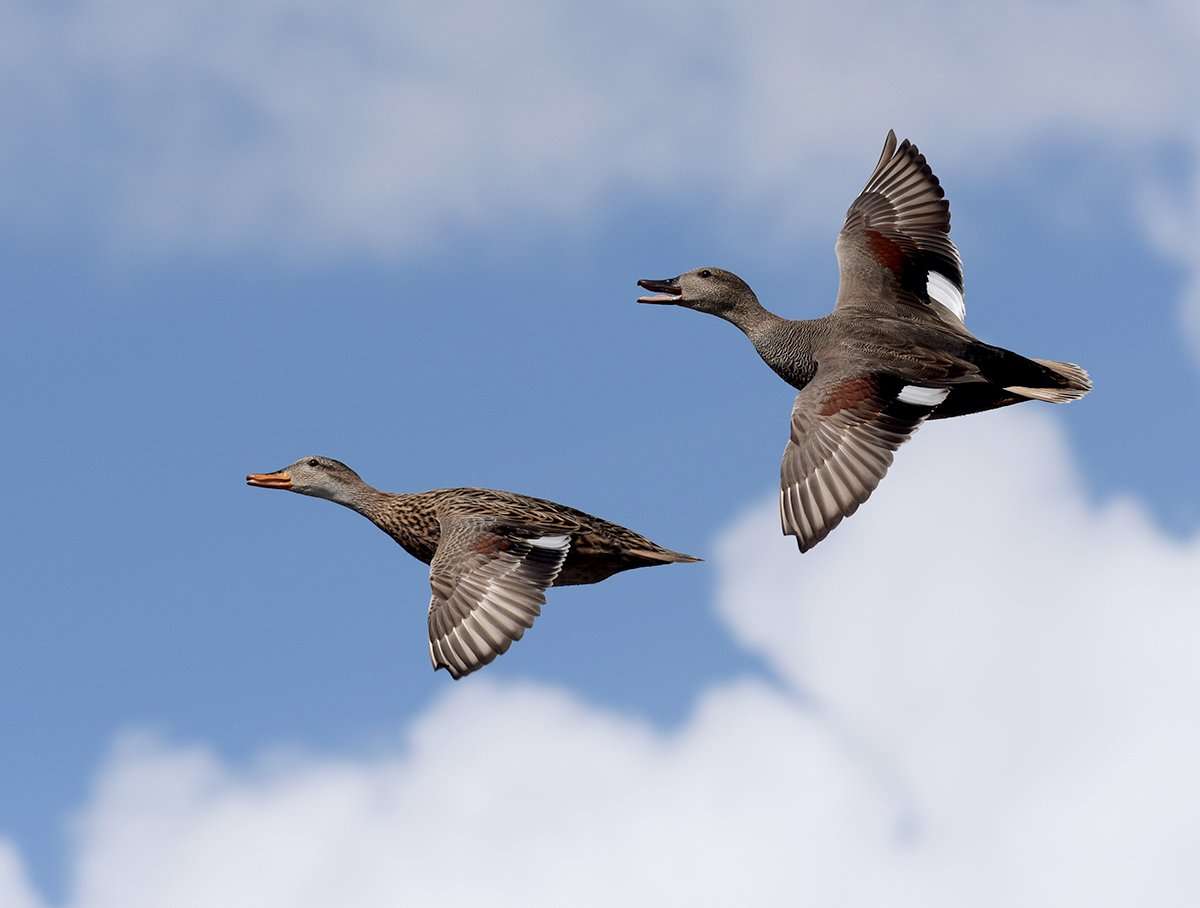 Species and Numbers
Dersham said good numbers of Canada geese remained in southern Wisconsin.
"They are roosting in (open water) for the bulk of the day and then feeding in nearby corn fields during late morning and often early to late afternoon," he said. "When you find them, it's nothing to see 300 to more than 1,000 birds covering sandbars and the ice near open water. The bulk can be seen sleeping on the ice and sandbars. We lost a lot of birds last week, but we still have them around. It's taking a lot more windshield time to find them, but when you do, it's game on."
Tony Vandemore, owner of Habitat Flats in Sumner, Missouri, said his area had lots of ducks, despite temperatures that dipped below zero several nights.
We definitely lost a few, but surprisingly, there are still a lot here, and hunting has been very good, he said. The vast majority are mallards, but we're seeing a few gadwall, teal, shovelers and pintails yet, and some assorted divers.
Gordon said hunting in Arkansas, Tennessee and Mississippi has been very good.
We have definitely seen an increase in numbers of ducks, and just about every species, he said. More mallards, gadwall, wigeon, pintails, green-winged teal, divers — you name it. A big push of snow geese as well. This is the coldest it has been here in December in many years, so we have already experienced a better season than last year.
Buice said he'd mainly hunted near Tunica, Mississippi, and reported good action.
The last few days, it's been cold, with more 'normal' temps predicted, he said. It was 16 this morning when I hunted. Every piece of water was locked up.
Geese have shown up in very large numbers — specks and snows. New ducks are showing up daily. Most of the birds we're shooting are pintails and mallards, with a few wigeon and teal still around. Old birds are stale and levy-, call- and decoy-shy. New birds are working OK, but we need more to really make things interesting. Specks are working really well and are saving the day most every morning.
Personal Hunting Report
I hunted Dec. 6, the final day of Wisconsin's Mississippi River Zone season, and we enjoyed good action on mallards and some diving ducks. Thousands of pelicans, mallards and tundra swans poured down the river ahead of the approaching front. Later that week, a buddy and I suffered through subzero wind chills to shoot several fat honkers. Now, I'm stuck looking at Facebook pictures of full straps down South.
Boat Ramp Chatter
Vandemore said thick ice was making hunting somewhat challenging in Missouri, but he was keeping water open with ice-eaters and other methods, and managing pressure at areas that held birds.
Buice marveled at the preponderance of specklebellies this season.
There are either more in the area, or everyone decided to show up to the party at the same time, he said. But they're working. Every group I called to this morning locked up. But they didn't like all of the busted ice around the decoys. Only a couple finished.
Upcoming Patterns/Hotspots
Forecasters were calling for a return to seasonable temperatures the final week of December, and that was good news for Southern hunters.
Most of the shallow waters have frozen in the past two days, but a big thaw is (forecast for) tomorrow, so it should be very good, Gordon said.
Click here for more Realtree waterfowl hunting content. And check us out on Facebook.