Part 1 of 9: How Has the Deer Hunting Changed for You in the Past 5 Years?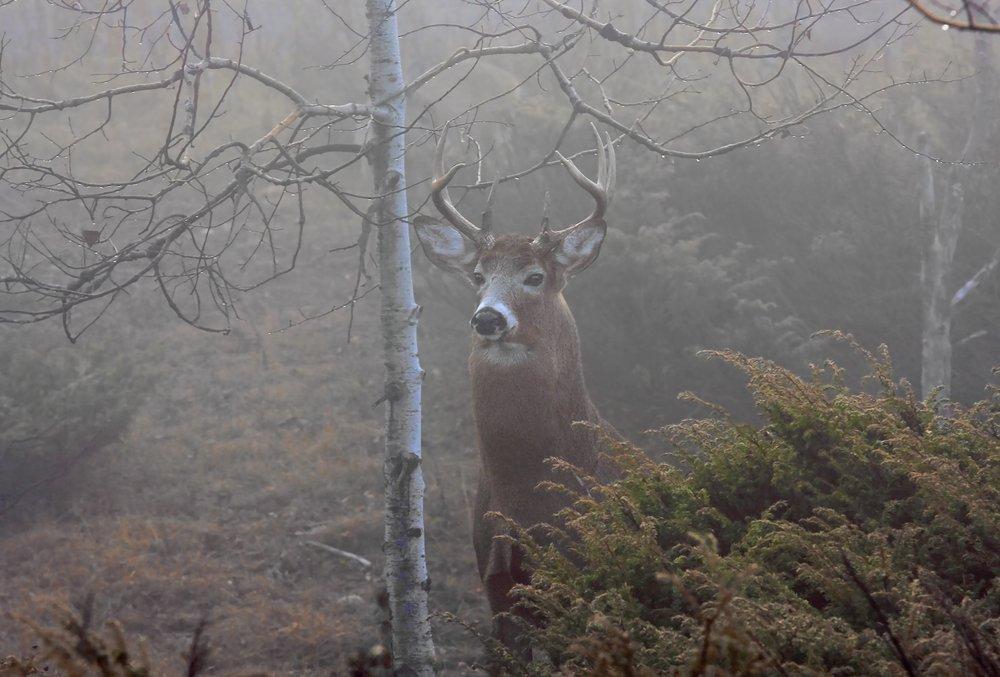 The ideologies and practices of whitetail management have shifted throughout history. We've come a long way from the days in the 1800s and early 1900s when everything that hit the crosshairs hit the ground.
Today, deer enthusiasts are managing whitetails more responsibly. Knowing when and when not to remove does. When doing so, knowing what age does to harvest. Allowing younger bucks to reach older age classes. Limiting the buck harvest. These things and more all help improve the overall health and age structure of wild deer herds across North America.
There are many great wildlife organizations doing good things in the name of whitetail management and preservation. But the Quality Deer Management Association (QDMA) is at the forefront. Fortunately, they release their annual Whitetail Report each year to help show the progression of whitetail management. Data is from the 2017-18 season.
According to QDMA, the top states with antlered buck harvest were Texas (506,809), Michigan (226,656), Pennsylvania (163,750), Wisconsin (158,812) and Georgia (139,424). When compared to the top states for antlered buck harvest per square mile, the list didn't change much. The top five were Michigan (4), Pennsylvania (3.7), Maryland (3.3), South Carolina (3.1) and Wisconsin (2.9).
Looking at the top states with the greatest antlered buck harvest increase in 2017 vs. the five-year average, it was clear the region with the biggest improvement was the Northeast. Texas (54 percent), Connecticut (27 percent), Delaware (24 percent), Massachusetts (23 percent) and Pennsylvania (21 percent) rounded out the list.
When analyzing the top states with greatest antlered buck harvest per 100 deer hunters, results changed a little more. Texas (69), South Carolina (68), Mississippi (67), Florida (62) and Maryland (54) were the top destinations.
Looking at the big picture, the breakdown of number of antlered deer taken by region was quite interesting.
Southeast: 1,292,325
Northeast: 536,521
Midwest: 1,050,152
West: 214,954
Canada: 122,454
2017 was a great year for hunters, QDMA said. The total buck harvest was 2,878,998, and that was two percent higher than in 2016 (even without Alabama's data). More antlered bucks (those 1½ years or older) were shot in 23 of 36 states (64 percent) in the 2017-18 deer season than during the 2016-17 season. Ten of 13 states in the Northeast, eight of 13 states in the Midwest, and five of 10 states in the Southeast shot more bucks in 2017 than 2016. Southeast hunters shot a similar percentage of bucks as the prior year, while Midwest and Northeast hunters shot 4 to 5 percent more.
So, what does all of this mean for deer hunters? It means, at least in most states, things are looking up in terms of buck harvests. While there are still significant challenges that most states face, namely CWD and predation, there are still good things to be celebrated. It isn't all doom and gloom. This data is a bright spot for modern deer hunters.
2019 Whitetail Report
Don't Miss: 12 Unethical Shots You Shouldn't Take on Deer
Are you a deer hunter wanting to learn how to accomplish your goals? Check out our stories, videos and hard-hitting how-to's on deer hunting.