Part 6 of 9: What the Data Shows on Whitetails and Vehicles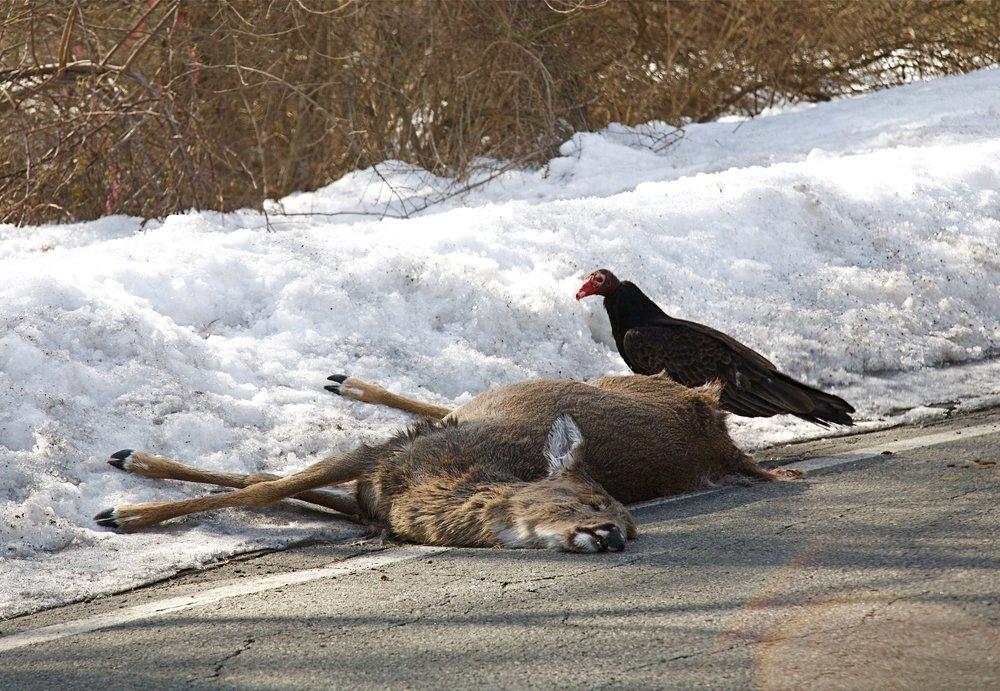 Busted bumpers. Bashed grills. Scratches. Dents. All-out totaled cars. Safe bet — deer and highways don't mix. It's become enough of a problem that the Quality Deer Management Association (QDMA) made note of it in their 2019 Whitetail Report.
We compared the number of accidents in the most recent year of data (July 1, 2017 to June 30, 2018) to that of six and 15 years prior to assess any long-term trends that may be apparent, QDMA said. State Farm did not provide data for any provinces, so our analysis is limited to the continental U.S. The following State Farm data is a conservative estimate as it is based on comprehensive and collision claims only and does not include claims involving policy holders with only liability insurance. However, the trends in the data are what are truly valuable.
From July 2017 to June 2018 there were 1,222,936 claims in the three main whitetail regions, and 1.33 million in the entire U.S., QDMA continued. This latest statistic was eight percent higher than 2011-12 and 32 percent higher than 2002-03. Much of this increase was in the Southeast (72 percent) and the West (45 percent). The Northeast also increased 24 percent from 2002-03 to 2017-18, followed by the Midwest (14 percent). Two of 11 (18 percent) states in the Southeast more than doubled the number of claims over those 15 years. A look at the greatest trend increases per region shows that Oklahoma's claims increased 139 percent, Massachusetts' claims increased 126 percent, and Idaho, North Carolina and Mississippi's increased 111 percent. There were only five states (Illinois, Indiana, Michigan, North Dakota and West Virginia) with fewer claims in 2017-18 than 2002-03, and most were fluctuating back to normal following outlying levels in 2011-12.
Overall, the top five states with deer-automobile collisions were Pennsylvania (141,777), Michigan (87,959), New York (72,314), North Carolina (64,200) and Texas (60,857). The top five states with deer-automobile collisions per road mile were similar, with Pennsylvania (.57), Maryland (.43), Delaware (.39), Virginia (.37) and Michigan (.34).
Have practices and policies been made in an effort to reduce the number of claims? Who knows for sure? But if they have, are they changing anything? Hard to say. But collisions have increased throughout the last two decades.
According to QDMA, the estimated industry claims counts have grown with the exception of one midwestern statistic:
Southeast: 211,338 (2002-03) / 285,937 (2011-12) / 363,986 (2017-18)
Northeast: 321,516 (2002-03) / 380,699 (2011-12) / 399,519 (2017-18)
Midwest: 403,640 (2002-03 / 476,274 (2011-12) / 459,431 (2017-18)
West: 74,279 (2002-03) / 86,917 (2011-12) / 107,340 (2017-18)
Total: 1,010,279 (2002-03) / 1,229,827 (2011-12) / 1,330,276 (2017-18)
The data shows that cars are hitting more deer than they used to. Does the increase in rate surpass the overall increase in rate of drivers on the road? That's the next question. The answer — in some places it does, while it doesn't in others.
Recent research data also shows automobiles account for a quarter of the total deer harvest in some states. That's quite troubling. It's difficult to fathom. But when you factor in hunting, predation, disease, habitat loss and natural mortality, deer are getting hit from every side. And it quickly becomes apparent why numbers are declining across most of the United States. In the short term, the only thing we can do to combat this issue is adjust harvest totals. In the long run, let's hope solutions are discovered to the other population challenges facing the white-tailed deer.
2019 Whitetail Report
Don't Miss: 12 Unethical Shots You Shouldn't Take on Deer
Are you a deer hunter wanting to learn how to accomplish your goals? Check out our stories, videos and hard-hitting how-to's on deer hunting.