Study shows tricky balance between predation, hunter harvest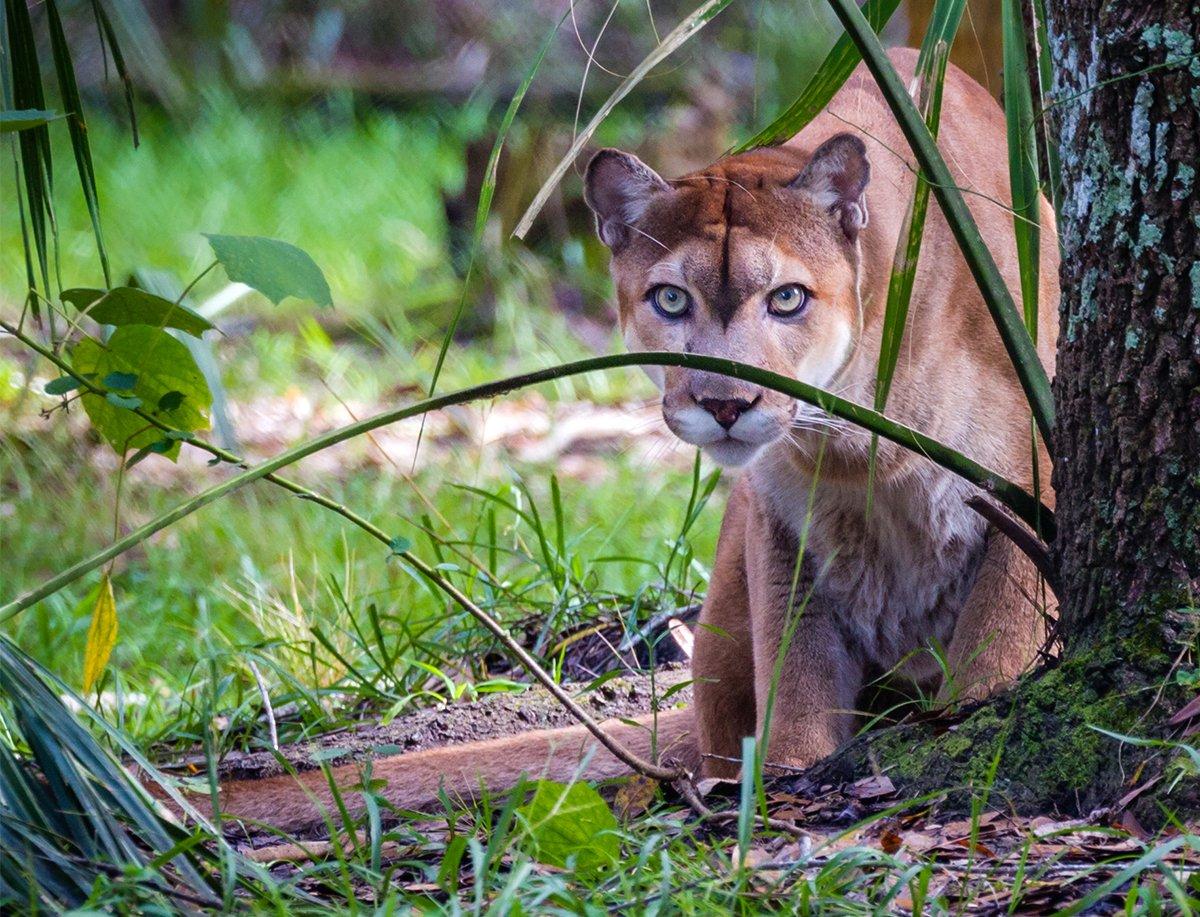 Deer hunters have long been the kings of whitetail harvest. But in Florida, that's no longer true. Although hunters remained the top dog into the 2000s, cats now rule. According to the University of Georgia, a highly regarded whitetail research machine, panther populations have exploded, and the cats now consume more deer than hunters do.
Further, panthers are now the No. 1 cause of mortality for Florida whitetails. That change came as a surprise, as bobcats were known to kill more whitetails than panthers throughout the 20th century and into the 21st. But as panthers increase, their size and efficiency are proving to be formidable in the Sunshine State. There were once only a few dozen panthers in the region, but several hundred now roam the landscape.
The revelation was discovered during the South Florida Deer Study, which lasted from 2015 through 2019. It was conducted at parts of the Big Cypress National Preserve and Florida Panther National Wildlife Refuge. The results were published in the Journal of Applied Ecology. Interestingly, Richard Chandler, associate professor at the UGA Warnell School of Forestry and Natural Resources, said panther-related deer mortality was much higher than in previous decades. Of 241 captured and collared deer, 96 were killed by panthers, seven were killed by bobcats, four died from infectious diseases, four died via unknown predation, two were killed by bears, two were taken by poachers, one died from an alligator and only one was harvested by a hunter. Fourteen died from unknown causes. Overall, 39.8% of mortality was attributed to panthers, compared to 2.9% from bobcats and 0.4% from hunting, which ranked No. 9, or last.
Despite the heavy mortality rate, the survivability of bucks was better than 60%. With does, the rate increased to more than 70%. It's unsure what caused the difference. Regardless, bucks were most likely to die during or close to the rut. Does were most vulnerable during fawning season.
So why the spike in mortality compared to the 1990s and early 2000s? Further, what does that mean for hunters? The rise of panthers has coincided with the decline of habitat quality. Less cover and cover of lower quality leaves less room for vulnerable deer to hide. Unfortunately, that problem only compounds as habitat quality continues its descent.
Wildlife officials also struggle to balance hunting opportunities while allowing panthers to continue expanding their only breeding population in the eastern United States. Hunter harvests are decreasing within the panther's range. That has resulted in fewer hunting opportunities in a state that produces about $1 billion in hunting-related revenue, and it will continue to be a challenging tightrope for wildlife officials to walk.
The situation is akin to the coyote issue in other eastern states. Song dogs account for a significant percentage of deer killed throughout the year, many of which are diseased, injured, very young or very old. In some places, fawn recruitment rates have dropped to 0.2 or lower.
Still, the southwestern Florida concept, driven by panthers, might be coming to a state near you but in the form of coyotes or other toothy critters. As predator populations increase throughout North America, the balance between moderating predator take and hunter harvest will continue to be a significant challenge.
(Don't Miss: Sunday Hunting Legalized on Virginia WMAs, and Other Summer Deer News)