Grilled Venison Brats and Sauerkraut
We make a lot of our own bratwurst and kielbasa here at Timber2Table, but we're also blessed with a few really good processors and several friends in the area who make some quality products of their own. We often trade sausages with friends to try those made by other folks.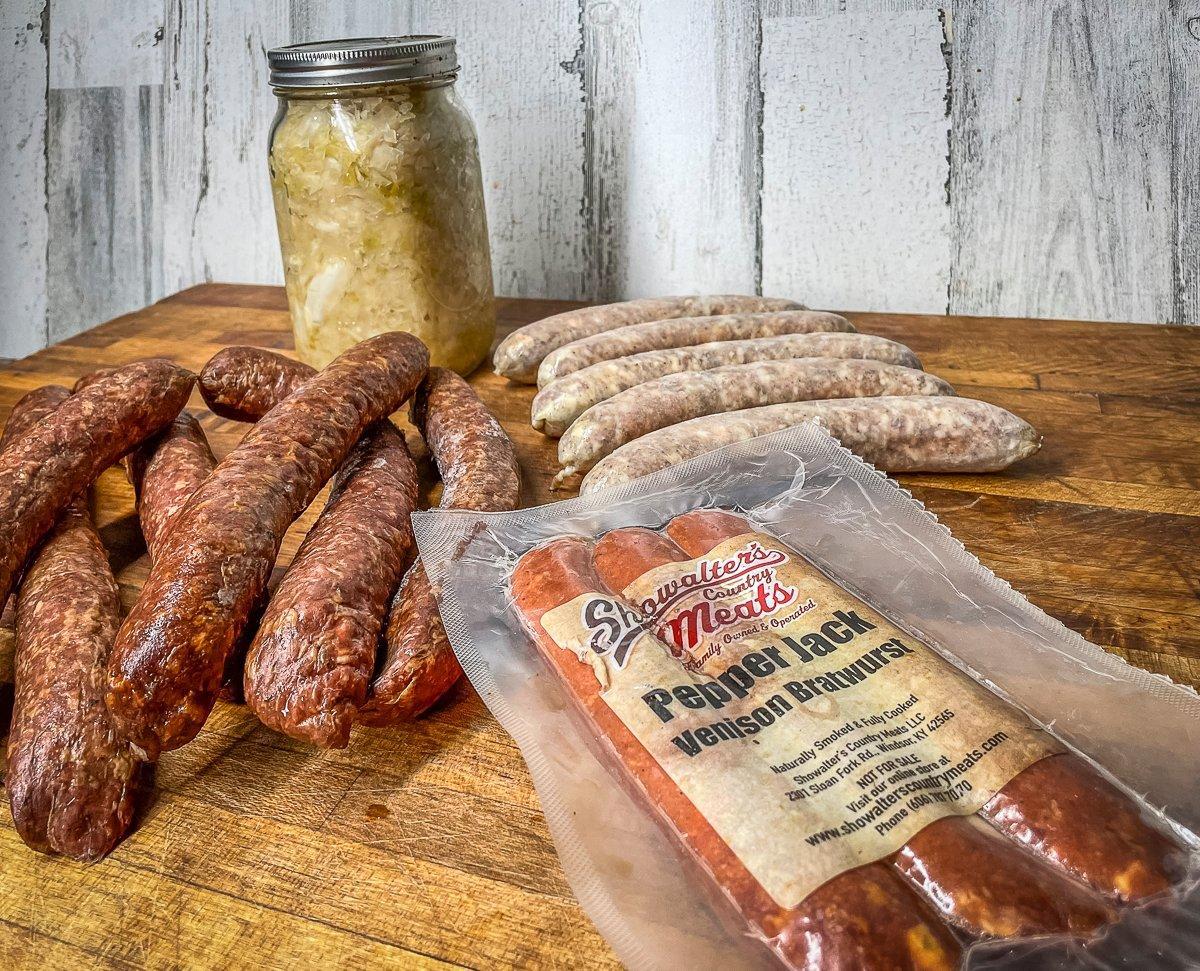 I like to start the kraut in an aluminum pan on the bottom shelf of my smoker with the sausages on the upper shelf situated directly above the kraut. That way, all those tasty drippings from the sausage cascade down into the pan below, adding even more flavor.
Once the sausages are cooked through, I add them directly to the pan with the kraut and let them simmer a bit longer. Serve them up on your favorite bun for a quick and easy meal.
Ingredients
1 to 2 pounds venison brats, kielbasa, or other sausage
32 ounces sauerkraut, either purchased or homemade
Buns
Cooking Instructions
You can't get much simpler than this. Empty the kraut into an aluminum pan.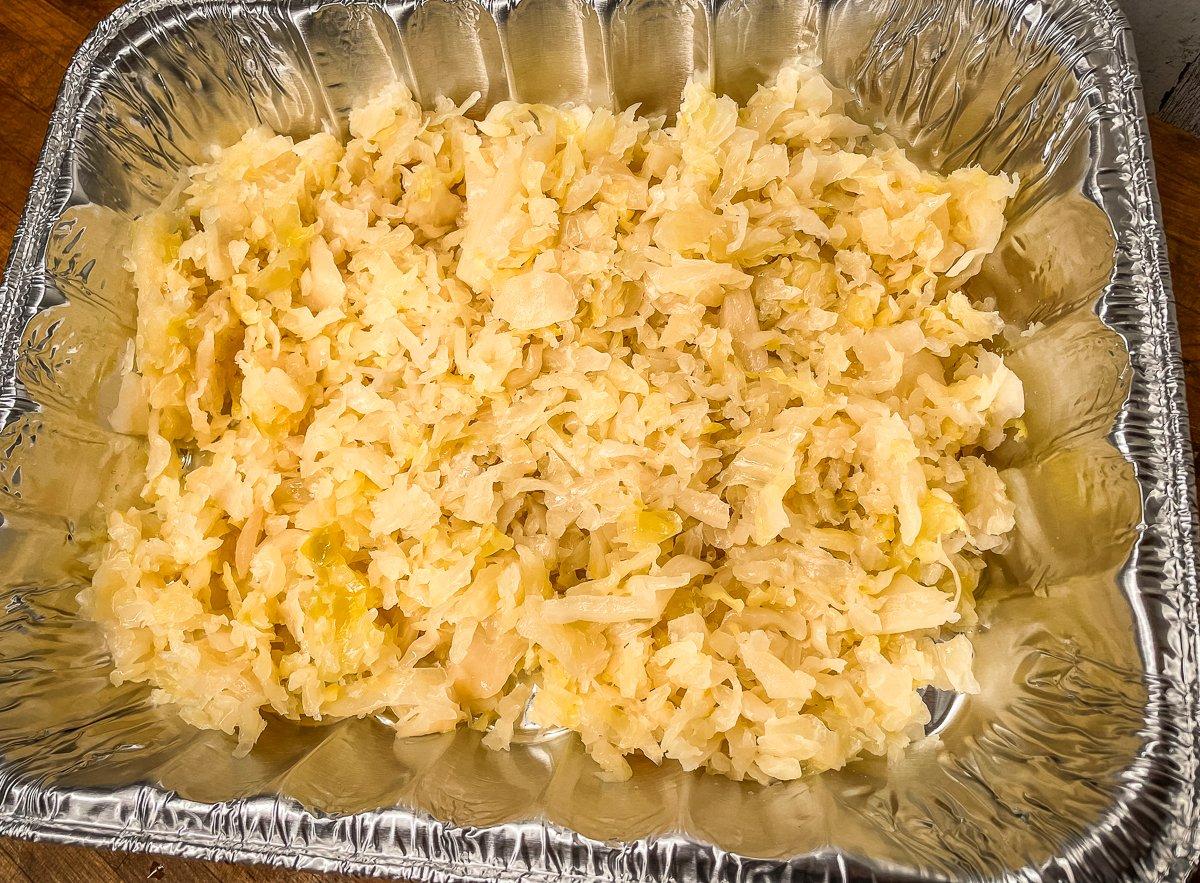 Slow smoke at 225 degrees with the SuperSmoke function turned on for 1.5 hours or until the sausages reach an internal temperature of 145 degrees.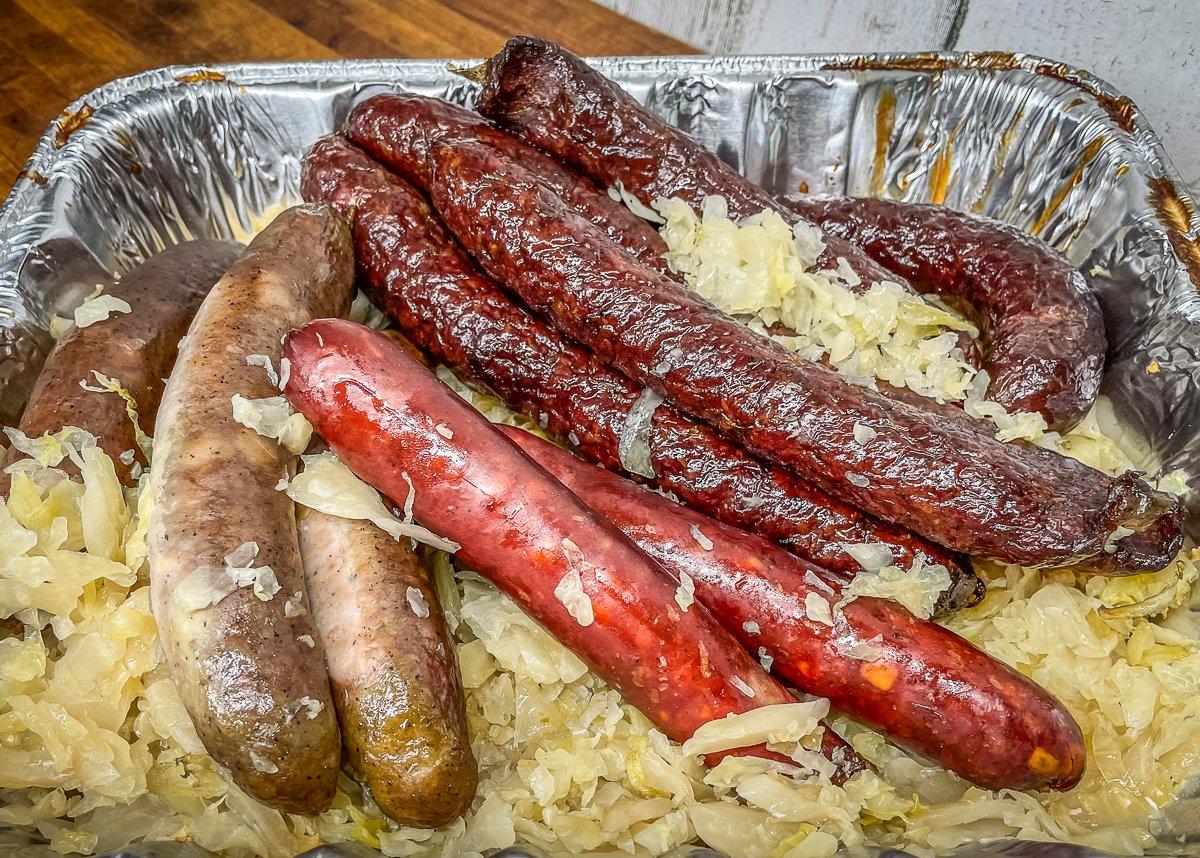 Add the cooked sausages directly to the kraut. Cook an additional 30 minutes. Serve the sausages on a bun topped with sauerkraut.