Paw Paw Bourbon Pecan Muffins Recipe
It's that time of year again. Hunting seasons are starting back up and the paw paws along the midwestern creek draws are starting to get ripe. Not familiar with a paw paw? You aren't alone. While paw paws are one of the largest native fruits in the United States, outside of isolated areas along the Appalachian Mountains, they are also one of the least utilized.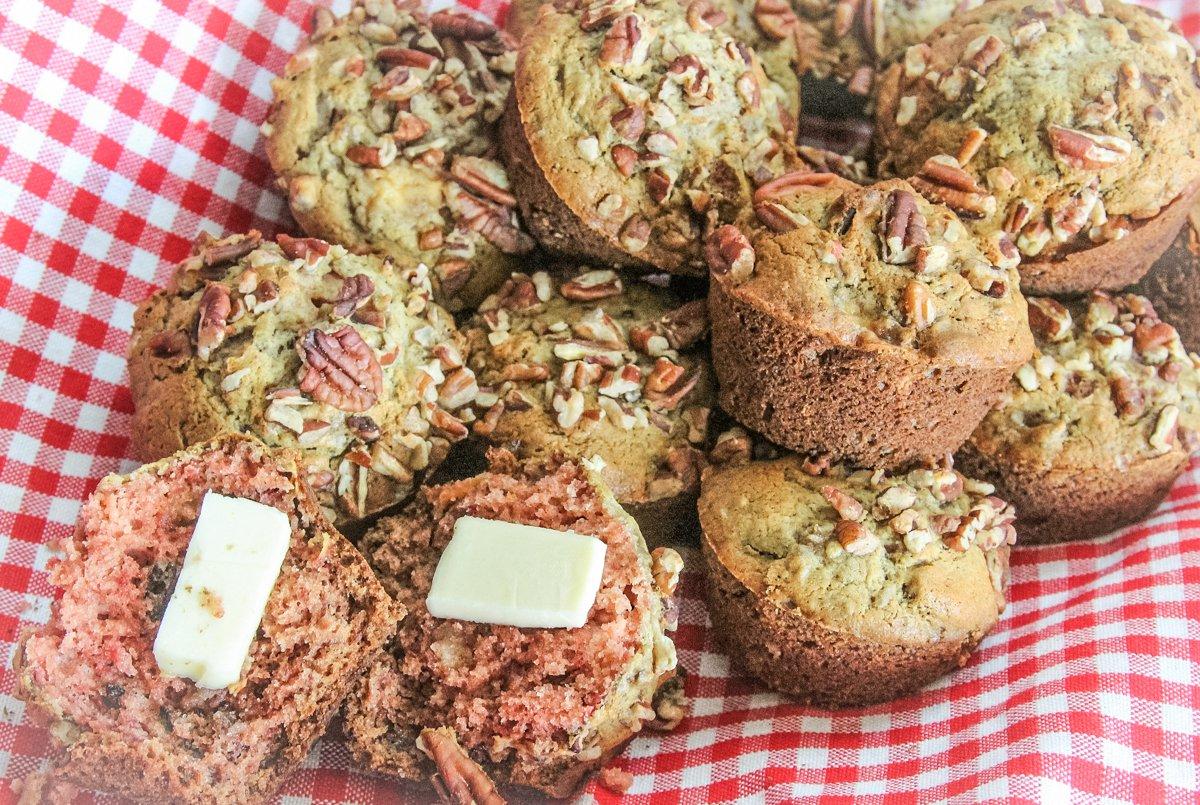 Paw paws begin to ripen around our area about the first of September, but it may vary depending on location. You can check for ripeness by gently squeezing the fruit. A ripe paw paw feels a lot like a ripe avocado, soft and yielding to gentle pressure. Ripe paw paws often exhibit brown blotches all over their green skin.
Paw paws don't keep well, so use them soon after picking, or freeze, skin on, in vacuum-sealed bags. Use paw paws in any recipe that calls for bananas, ice cream, pudding, bread, or these bourbon nut muffins.
Ingredients
1 ½ cups all-purpose flour
1 ½ teaspoons baking soda
¼ teaspoon salt
¼ teaspoon cinnamon
1 stick salted butter, melted
Roughly 1 1/2 cups of seeded paw paw pulp (3-5 paw paws depending on size)
½ cup white sugar
¼ cup dark brown sugar
¼ cup milk
1 large egg
1 tablespoon bourbon
1 cup chopped pecans
Cooking Instructions
Preheat your oven to 350 degrees F.
Mix flour, baking soda, salt, and cinnamon in large mixing bowl. Set aside
In separate bowl, mix paw paw, butter, both sugars, milk, bourbon, and egg until well combined.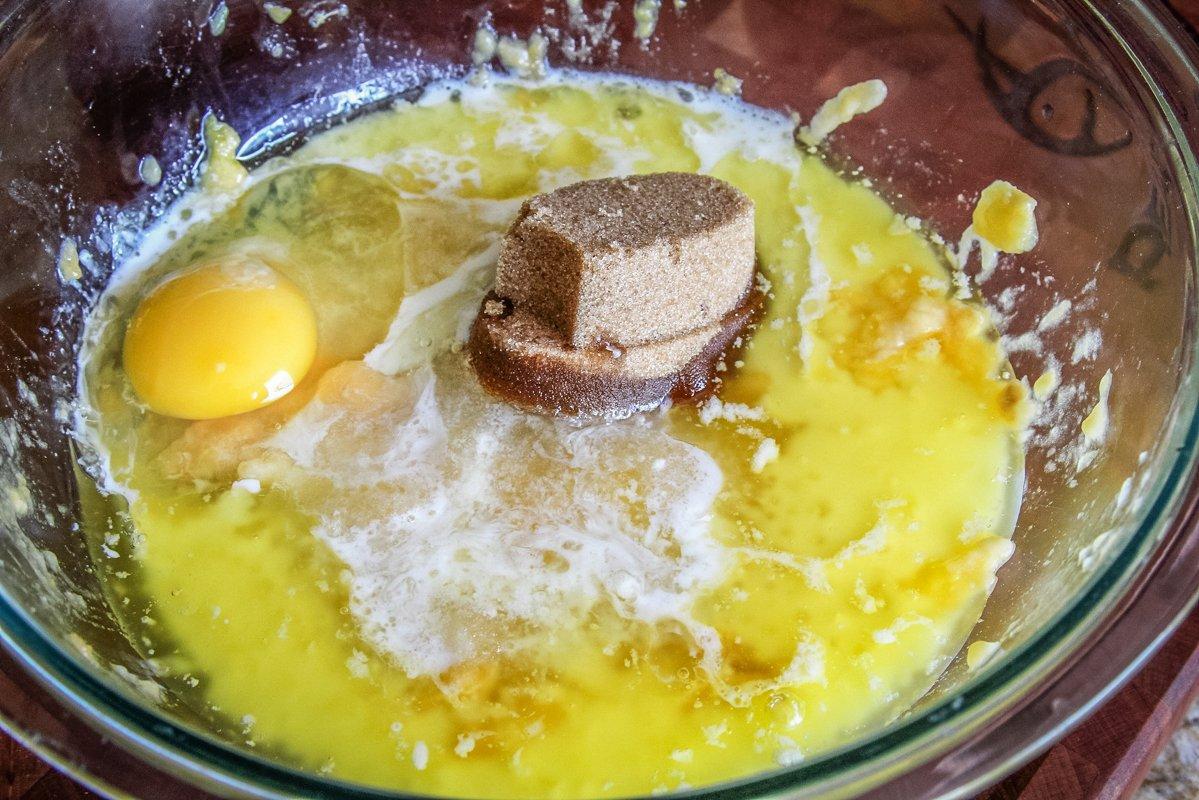 Fold in half the pecans.
Spoon batter into greased muffin tin (makes about 12 regular-sized muffins) until cups are ¾ of the way full.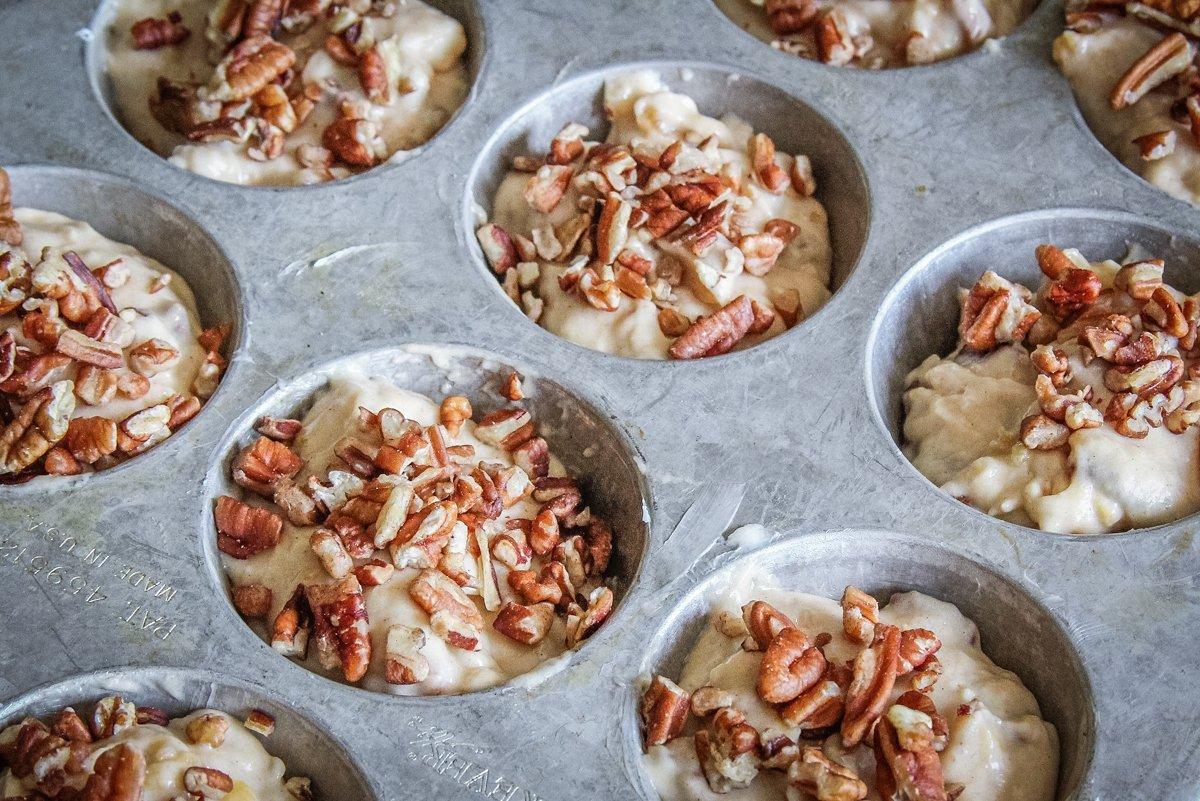 Sprinkle on remaining pecans.
Bake for 22 to 25 minutes or until golden brown. The muffins are done when a toothpick inserted into the center comes out clean.