The Country's Top Outfitters Steer You Through the Process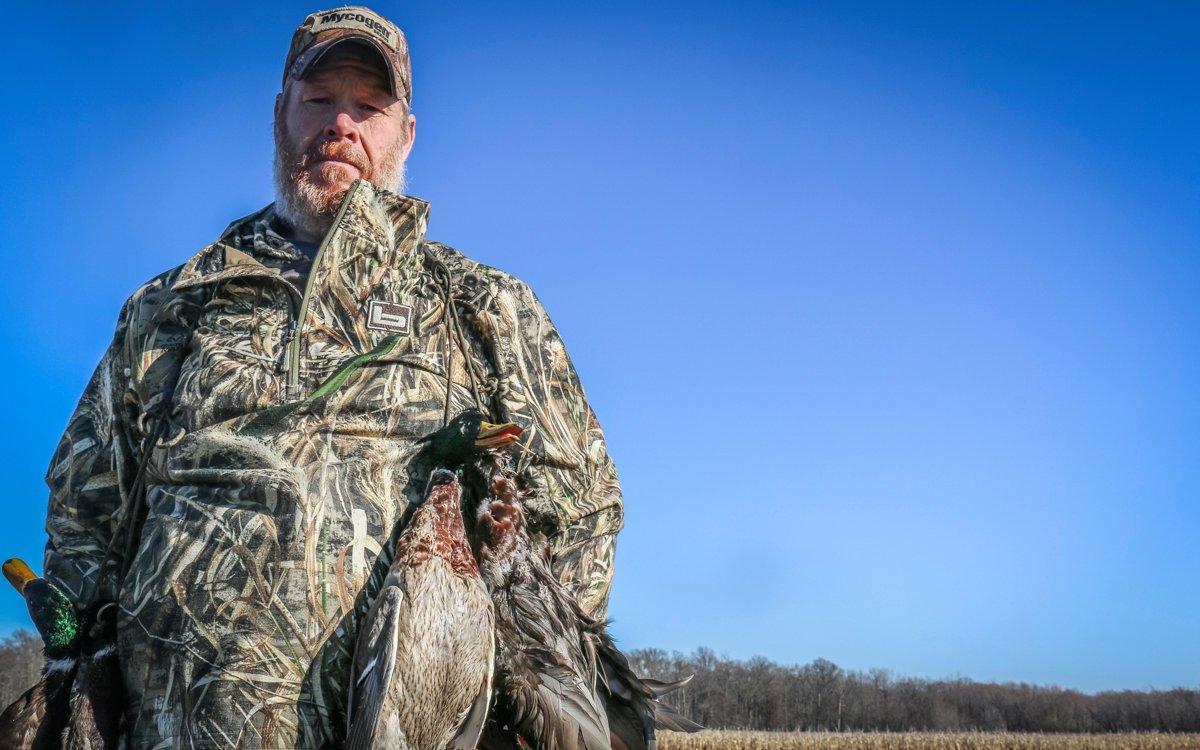 Many waterfowlers hire guides at times, and it's easy to see why. Outfitters can provide expert instruction and great places to hunt, and they might be your best option for a bucket-list trip.
But hiring a guide can be daunting, leaving your head spinning about the best choice, what to ask and what to expect. And when you're about to put money down on a waterfowl hunt, those questions can leave you confused.
Don't fret. We talked to two of America's top waterfowl outfitters — folks with whom I've hunted and recommend highly — and asked them to help navigate the process of choosing a duck and goose guide.
What to Ask an Outfitter
Kent Woodrow, owner of Illinois Whitetails and Waterfowl, who guides in southern Illinois, said hunters should have detailed discussions with prospective outfitters on many topics, including lodging, amenities and what to expect from a hunt. And, he added, it's important to get references from that guide's previous clients — even hunters who weren't successful.
Word of mouth is important, he said. We've had guys who've come when it's slow and come back. Give them a decent place to stay, and treat them like they want to be treated — that's what I've always said.
Jeremy Dersham, owner of Ridge and River Running Outfitters, who guides in southern Wisconsin and Pool 9 of the Mississippi River, said choosing the right outfitter comes down to research, personalities and expectations.
Topics my clients and I discuss are the average species of birds for the time of year, conditions (typical weather for their booked hunt time), needed gear, lodging and a general synopsis of the hunt, he said. Questions that possibly could be asked include, 'Will I be hunting local birds or birds from the migration?' 'What time periods do you recommend for specific ducks?' 'What should I expect for weather?' 'How many days should I book?' Remember, you're spending your hard-earned money on the trip.
Dersham said hunter expectations often vary. Some folks who just want to shoot a few birds and enjoy an area's ambiance. Others might be seeking a specific waterfowl species, such as a canvasback or eider. And other people might want to talk business with fellow hunters, lounge in four-star lodging and enjoy meals from award-winning chefs.
There's nothing wrong with that, if that's the expectation, he said. The top priority is knowing what your expectations are and asking the appropriate questions to fulfill them.
What Reputable Guides Should Provide
Like hunter expectations, services offered by outfitters vary. Some provide somewhat informal semi-guided hunts, but others offer hands-on services for every step of a trip. Woodrow said reputable guides should present up-front information about what they offer and what hunters can expect. Info sources might include detailed web pages, print or PDF packets, or at least contact information so hunters can chat or correspond with an outfitter. Further, he added, an outfitter must follow through on all promises.
An outfitter or guide should provide everything they promote, Dersham said. That is to say, whatever the expectations of the hunt are (and) what you should expect. Every good guide I know has an intricate understanding of the land and water, his gear, safety plans and the birds or animals that are being pursued. They have backup plans to their backup plans and are representing the area and all its splendor to their clients. Conditions, bird activity and weather change daily. The outfitter should be discussing those changes so everyone has a basic understanding of what to expect during their adventure.
What to Expect from a Hunt
Conversely, the guides said, hunters must keep realistic expectations about outfitted hunts. After all, guides deal with wild ducks and geese, which migrate and can change activity patterns from day to day. The idea of guaranteed birds is a fallacy.
It's not going to happen, Woodrow said. We all try to provide the birds, but that's just unrealistic. Sometimes we have them, but sometimes we don't. We do the best we can to get them on birds. That's the most you can expect. Some days are diamonds, some are stone.
Dersham agreed, saying he's forthright about what to anticipate — good or bad — from a hunt. For example, he often speaks in generalities about how many canvasbacks hunters might see over the decoys during a day, ranging from a flock or two to 4,000 to 5,000 birds.
Clients should expect what the guide or outfitter has promised, he said. Waterfowl are unlike most animals. That is to say, they can be here today and gone tomorrow. When I'm running a whitetail or turkey hunt, I normally know what animals are using the area, and their typical patterns and terrain. Waterfowl are completely different. The conditions and bird activity can change dramatically depending on weather and water levels hundreds of miles north of where you're hunting. Point being, each day is different from the last, and no two days are the same. There are so many variables that go into a hunt. If an outfitter sounds to good to be true, he probably is. It's the responsibility of every hunter to discuss his expectations with their guide or outfitter.
Red Flags
Two obvious warning signs stand out: an outfitter who's unwilling to provide references and guides who make unrealistic promises.
I think it goes right back to your review (of an outfitter), Woodrow said. What you have on your website tells a lot.
In the age of social media, lofty promises or excessive hype might be increasingly prominent. Dersham cautioned hunters to temper their hopes.
Some of the biggest issues are the reality of expectations when looking for the perfect outfitter, he said. There are a lot of incredible outfitters and guides out there today, but there are also some that give unrealistic expectations, leaving a bitter taste in clients' mouths. A lot of people follow guides and outfitters on social media. They expect to kill 100 snow geese on every hunt or their limit of ducks because that's what the guide is showcasing. The reality is most guides and outfitters have a lot of incredible days throughout the course of the season, but they also struggle many days to get their guys and gals on birds. It's all part of the waterfowl game. I always remind potential clients that it's your hard-earned money. Book with people who you believe will bust their butts for you and who you think you'll enjoy spending time with.
Conclusion
After you've done your homework and booked with an honest, reputable guide, the rest falls on Mother Nature. Hopefully she'll cooperate, giving you and your guide fresh birds and good conditions for memorable hunts. That will put a smile on your face and also let your guide breathe a sigh of contentment.
If the ducks cooperate, that makes everybody happy, me included, Woodrow said. I want them to kill ducks.
Click here for more Realtree waterfowl hunting content. And check us out on Facebook.