A look back at the year's best big buck stories on Realtree.com
For more than a decade, Realtree's Rack Report has been a go-to stop to get your fill of big buck stories. Our reporters beat the bushes every fall, starting in September and ending in January, to get the scoop on the season's biggest whitetails and coolest deer hunting stories. There were some great stories this year, too, including an 18-point monster taken after a knock on a door and handshake permission, a public-land bow Booner, and a monster Kentucky velvet buck taken with a longbow.
Whitetail writer and longtime Realtree.com contributor Josh Honeycutt, who's probably chased down and written more Rack Report stories than anyone, said that while some great bucks fell in '21, it was overall something of a tough year in the deer woods. While I don't have the data to prove it, the general sentiment is that fewer top-end, 200-plus-inch bucks were taken this season, especially compared to recent years, Honeycutt said. Still, looking back there were many great ones including Tyler Jordan's 186-inch Georgia buck, Dan Infalt's latest public-land giant, and even the story of a bowhunter who was reunited with a monster buck he arrowed in 2020.
Honeycutt said the early season was unusually slow despite good weather in many areas, but the pre-rut was especially plagued by hot weather, which made harvest results less than exciting. The rut arrived and brought traces of cold weather with it, but not what we hoped for, Honeycutt said. But hunters still tagged plenty of big deer. And while the late season is still unfolding, it's been very warm. There is cold weather on the horizon, though, and maybe some more Rack Reports to come with it.
Here's a look at our 10 favorite (and most read) big buck stories of 2021, saving the best for last.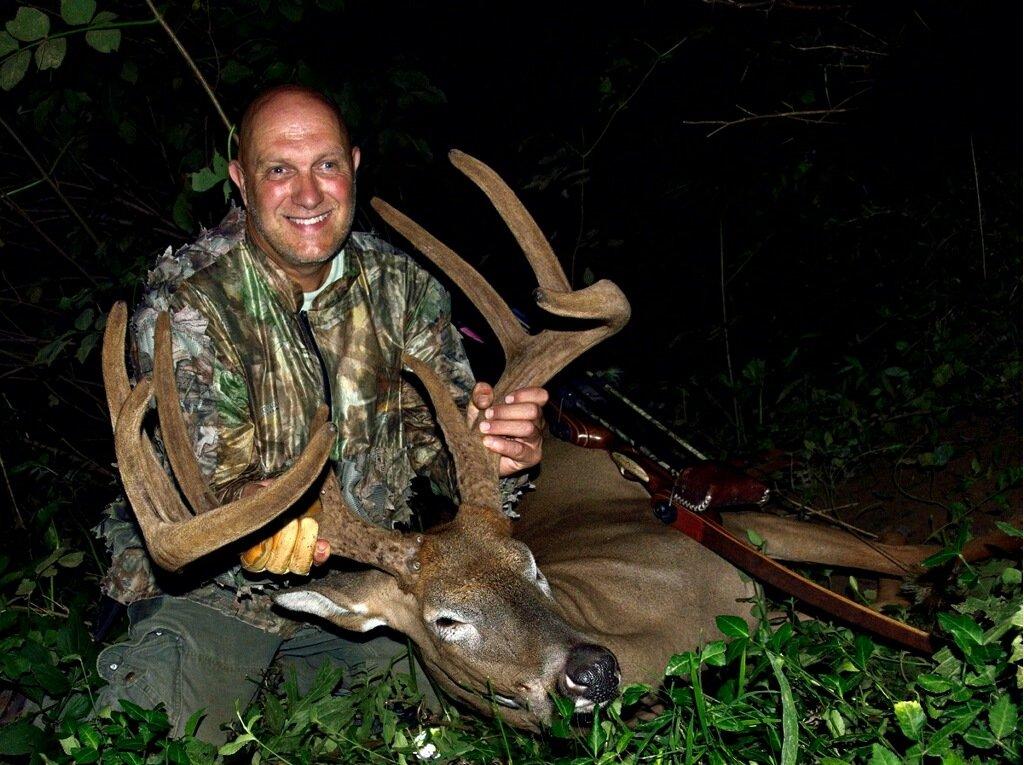 Timber 2 Table chef and blogger Michael Pendley knows how to tell a good deer story, too, and he kicked off the season with several different stories of Bluegrass bowhunters who arrowed big velvet whitetails. But the best of them was Joe Lacefield — a repeat character on the Rack Report — who arrowed a 179 2/8 typical with his longbow on Sept. 4.
In another Pendley tale, Kentucky hunter Josh McHatton shot this monster 13-pointer with his crossbow on Halloween night.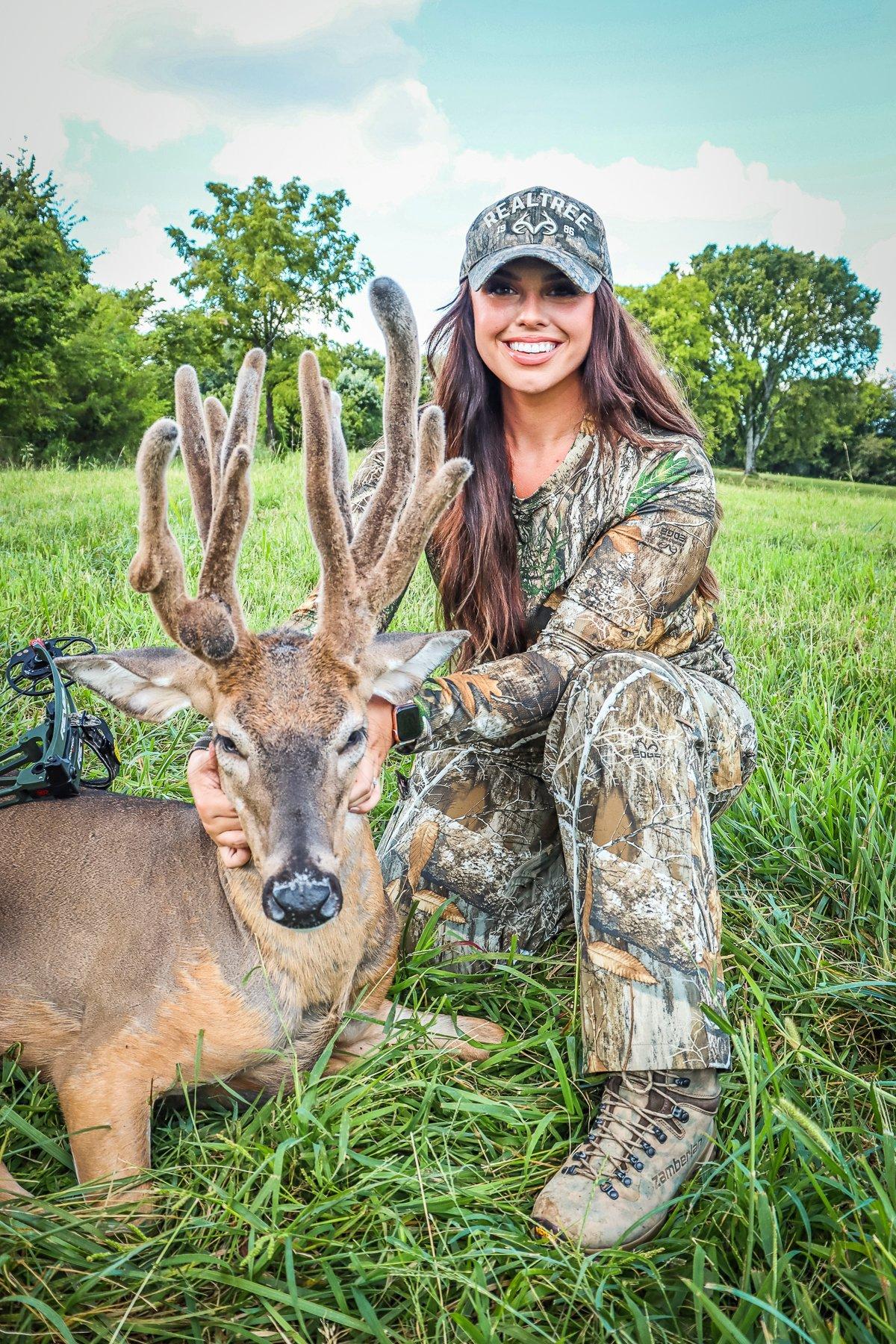 This crazy-looking Williamson County, Tennessee, buck was taken by Volunteer State bowhunter Katie Van Slyke during Tennessee's special late-August velvet archery season. Report written by Josh Honeycutt.
Outdoor writer Darron McDougal is another veteran Rack Reporter, and he turned in this story about young Westin McCauley, who shot a 211-inch buck in Allen County, Kansas, during the Sunflower State's special September youth season.
Another report from Darron McDougal, this one tells the story of another big, full-velvet Kentucky buck, taken with a crossbow in Boone County by hunter Ed Arkenau.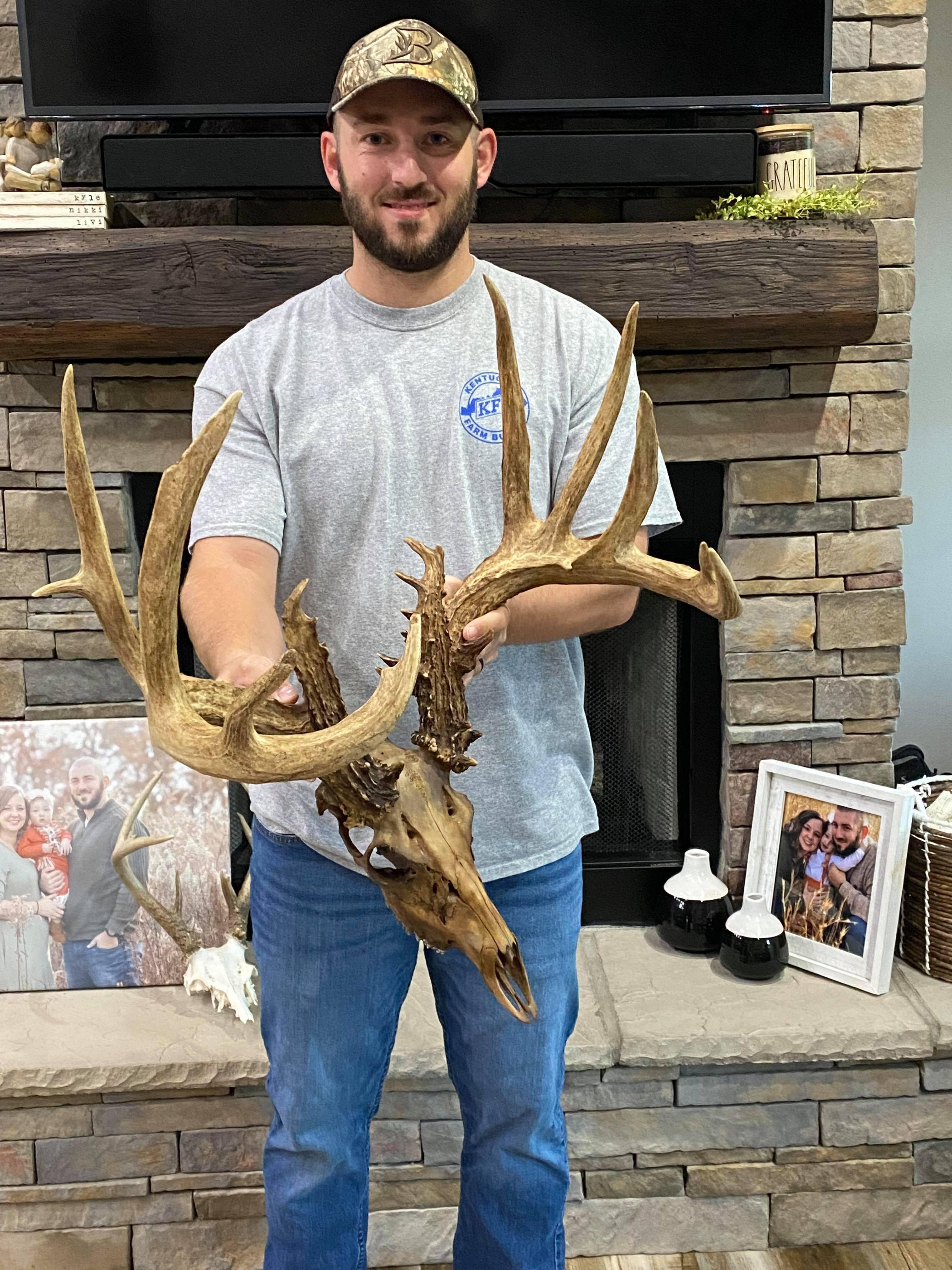 Kyle Culbreth was also featured on the Rack Report back in 2019. This year's story, written by Honeycutt, is bittersweet, but one that'll provide hope to anyone who's ever been faced with a difficult blood trail. Culbreth arrowed the 202 1/8 (gross) monster in November 2020 in Highland County, Ohio, but was unable to recover the deer. Through the generosity of a stranger, Culbreth was reunited with the buck almost a year later.
The Hunting Beast founder Dan Infalt knows big public-land bucks like few others. This story, reported by Honeycutt, details a classic Infalt hunt, where he outsmarted a giant buck in a sprawling public marsh in Wisconsin.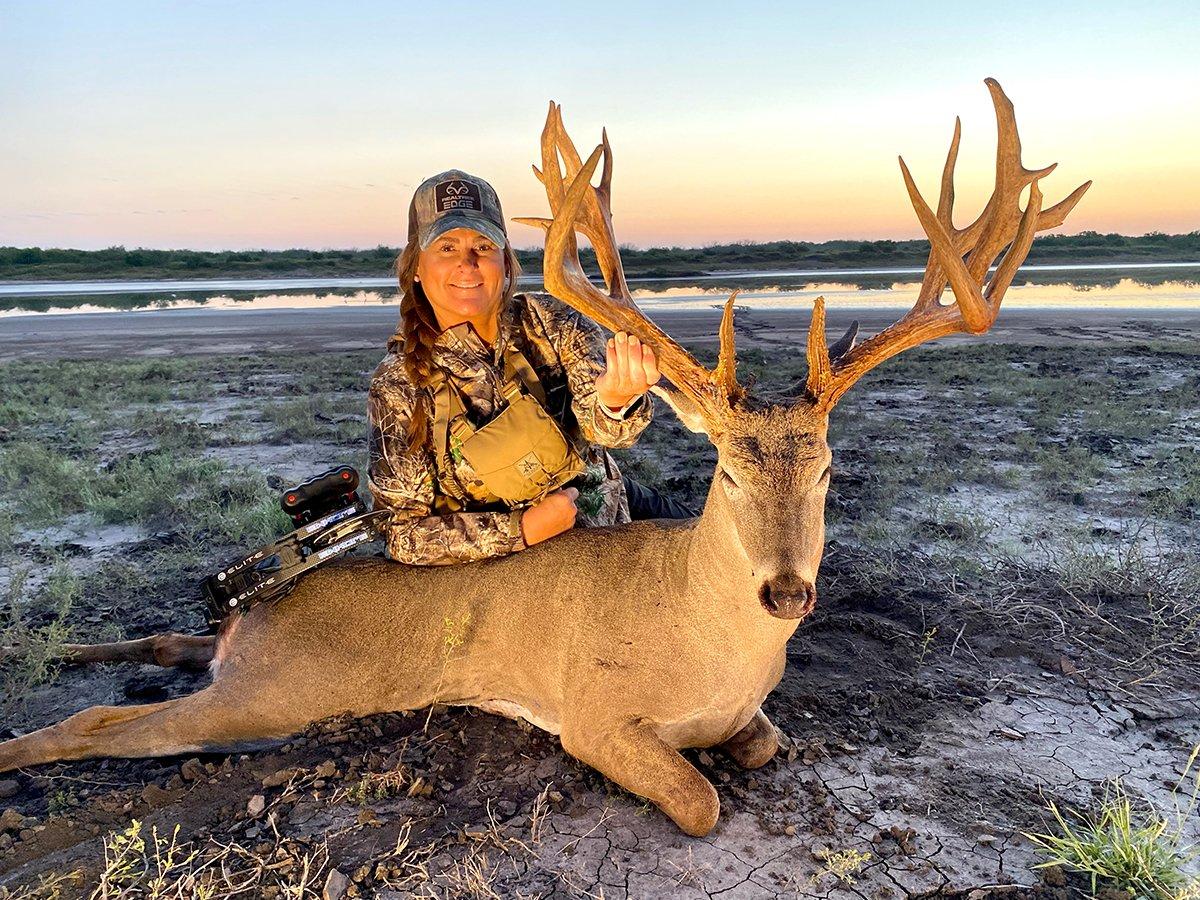 Many hunters would probably find something else to do on a 90-degree day in early October. But Legends of the Fall host Bonnie McFerrin went hunting and shot her biggest bow buck to date in Kleberg County, Texas.
Small properties can produce big results. Honeycutt's story on Art Helin, host of Own the Season, proves that. Helin arrowed a giant typical on Sept. 25 on his 40-acre farm in Iowa County, Wisconsin.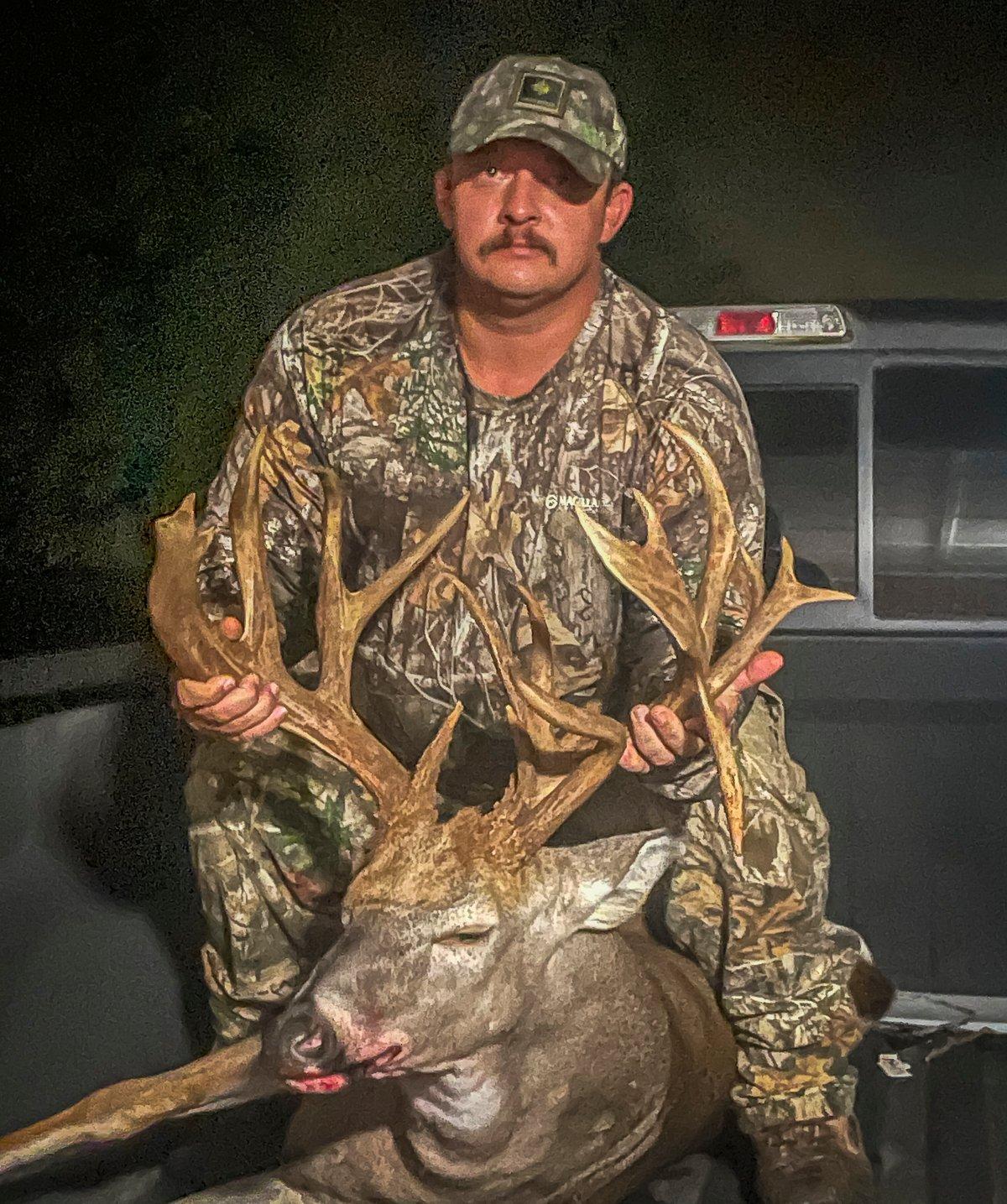 Think knocking on doors and securing hunting permission with a handshake is a thing of the past? Not always. Ricky Daugherty got access to a western Kentucky farm just by asking, and his reward was a giant buck standing in crossbow range in early October. This Rack Report, written by Michael Pendley, was our most viewed of the season, and for good reason.