Even if the hunting is great, your camp won't be successful if the food sucks. Keep everyone happy and well fed with these camp cooking hacks
It's hard to have a good time if you're hungry — even when the hunting is great. Ask your friends about their favorite times at hunting camp and they will often answer that it's when everyone is sitting around the table or campfire sharing meals and tall tales with other hunters in camp.
You don't need a full-time camp cook (though that never hurts) to have great meals. Use these camp cooking hacks to make meal prep in a camp setting quick, easy, and delicious.
1. Celebrate the Kill
One of our longstanding camp traditions is to cook and share some of the first kill. Grilled waterfowl poppers are always a favorite in duck camp. For deer camp, we slice the heart and inside loins, season simply with salt and pepper, and sear quickly in an iron skillet over either the camp stove or an open fire. Sharing freshly killed game meat with your fellow hunters just feels right at camp.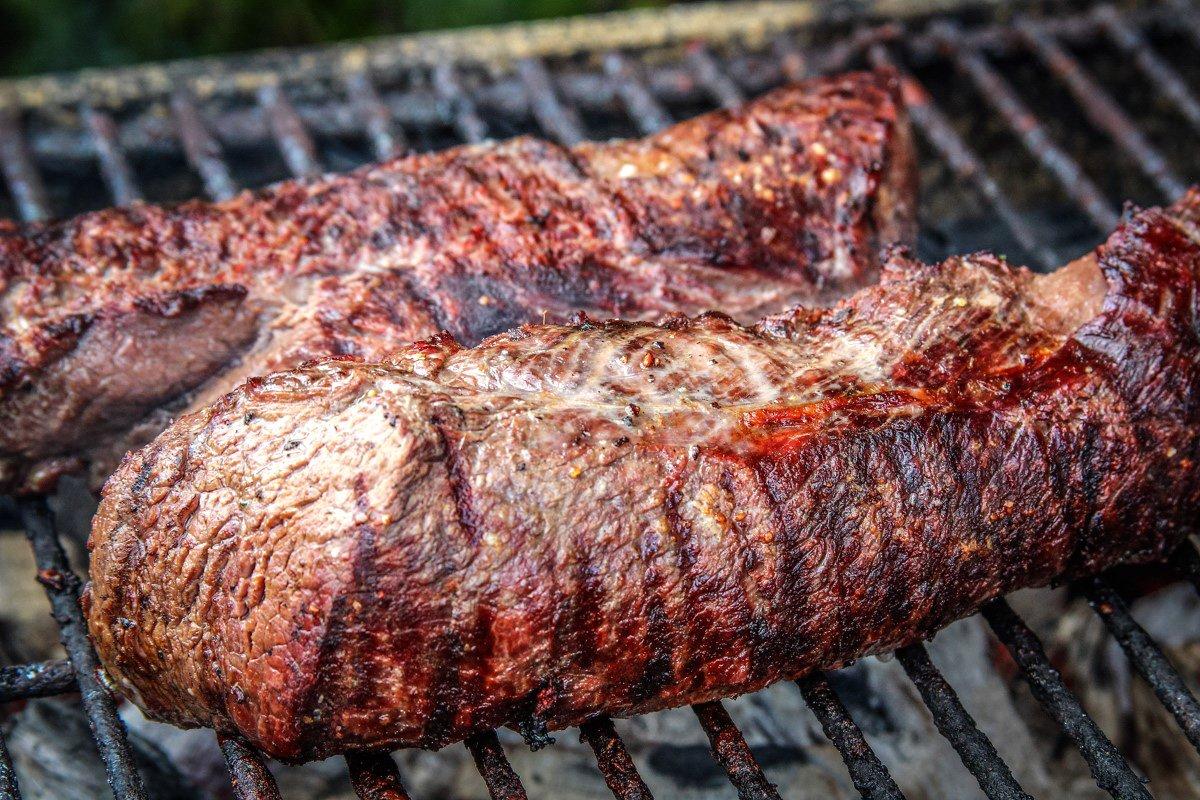 2. Prep Ahead
The prep time for most of the recipes on Timber2Table is way longer than the actual cook time. Plan your recipes ahead of time and do the measuring and chopping before you leave home. Label the containers by dish and meal so you can find them quickly in the cooler.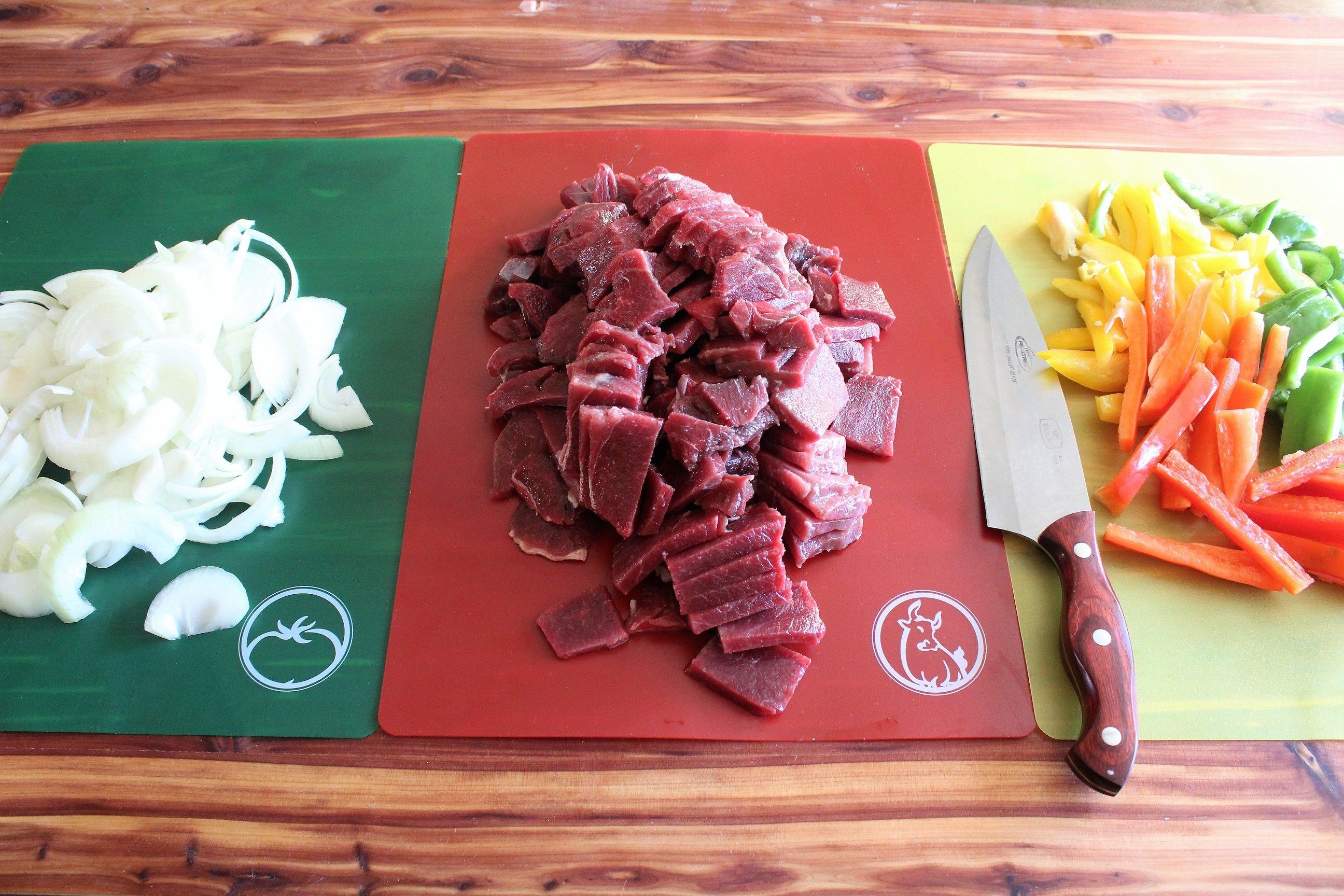 3. Use a Vacuum Sealer
Marinating a backstrap or some steaks to grill the first night in camp? Vacuum-seal them with the marinade to keep storage space in the cooler to a minimum and prevent the marinade from leaking out on everything else. Same goes for the prepped vegetables and ingredients from step two. You can use a permanent marker to write directly on the package for easy labeling, and the vacuum-sealed packages take up way less space than plastic containers. Chopped vegetables stay fresher when vacuum sealed as well, keeping them in prime condition for your recipes.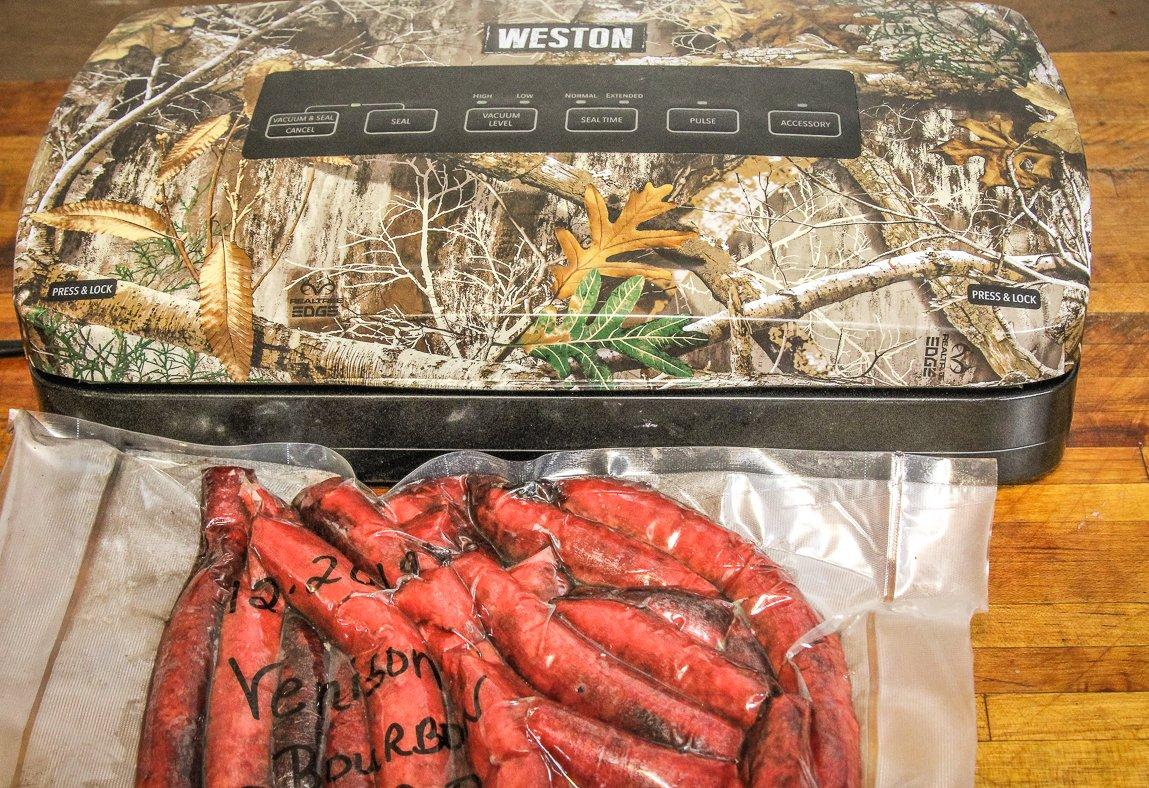 4. Use Adjustable-Height Grills for Open Fire Cooking
Temperature control can be an issue when cooking over an open fire. Using a grill that easily adjusts up and down and swings in and out over the fire lets you set the food height and placement just right. I use the Breeo Outpost because I can raise or lower it quickly, and it's rock solid once I get it adjusted.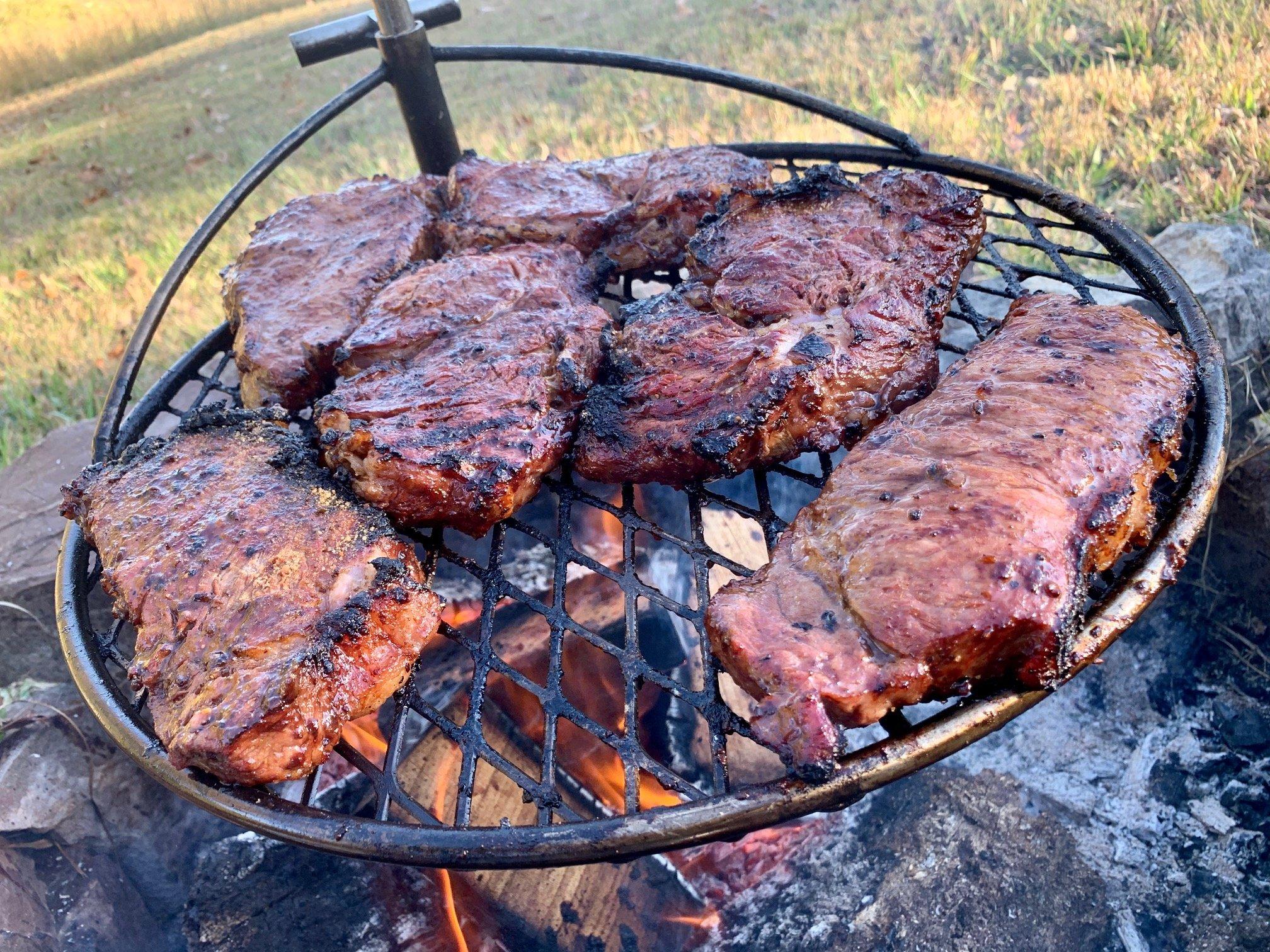 5. Bring the Foil
There's nothing handier for cooking on an open fire than a roll of heavy-duty aluminum foil. Use it to line grill grates or pans, cover pots and bowls to keep cooked food hot and bugs at bay, or even cook directly in the campfire coals in foil packets — like these recipes for Frog Leg Frogmore Stew and Venison Campfire Philly Cheesesteak.
6. Pack a Kit for the Camp Kitchen
If you spend a lot of weekends at hunting camp like we do, packing and unpacking a kitchen kit before and after each trip can get tedious. Use a heavy-duty storage tote to pack away a set of basic kitchen tools like spoons, spatulas, a can opener, basic seasonings, a roll of aluminum foil, plates, cups, bowls, zip-style storage bags, and anything else you use on a regular basis. Just replace the used items as they get low. When it comes time to pack for camp, load the kit and you are ready to cook.
7. Use Dutch Ovens
There's a reason most outfitters and professional camp cooks love their Dutch ovens. You can feed an entire camp with a one-dish meal from a large Dutch oven, and do it without a lot of fuss. Prep the evening meal while everyone is in for lunch, nestle it over the coals and add a few to the top, then go hunting and come back to a waiting meal. (Safety note: Obviously, never leave hot coals if conditions are windy or dry because of fire hazard.)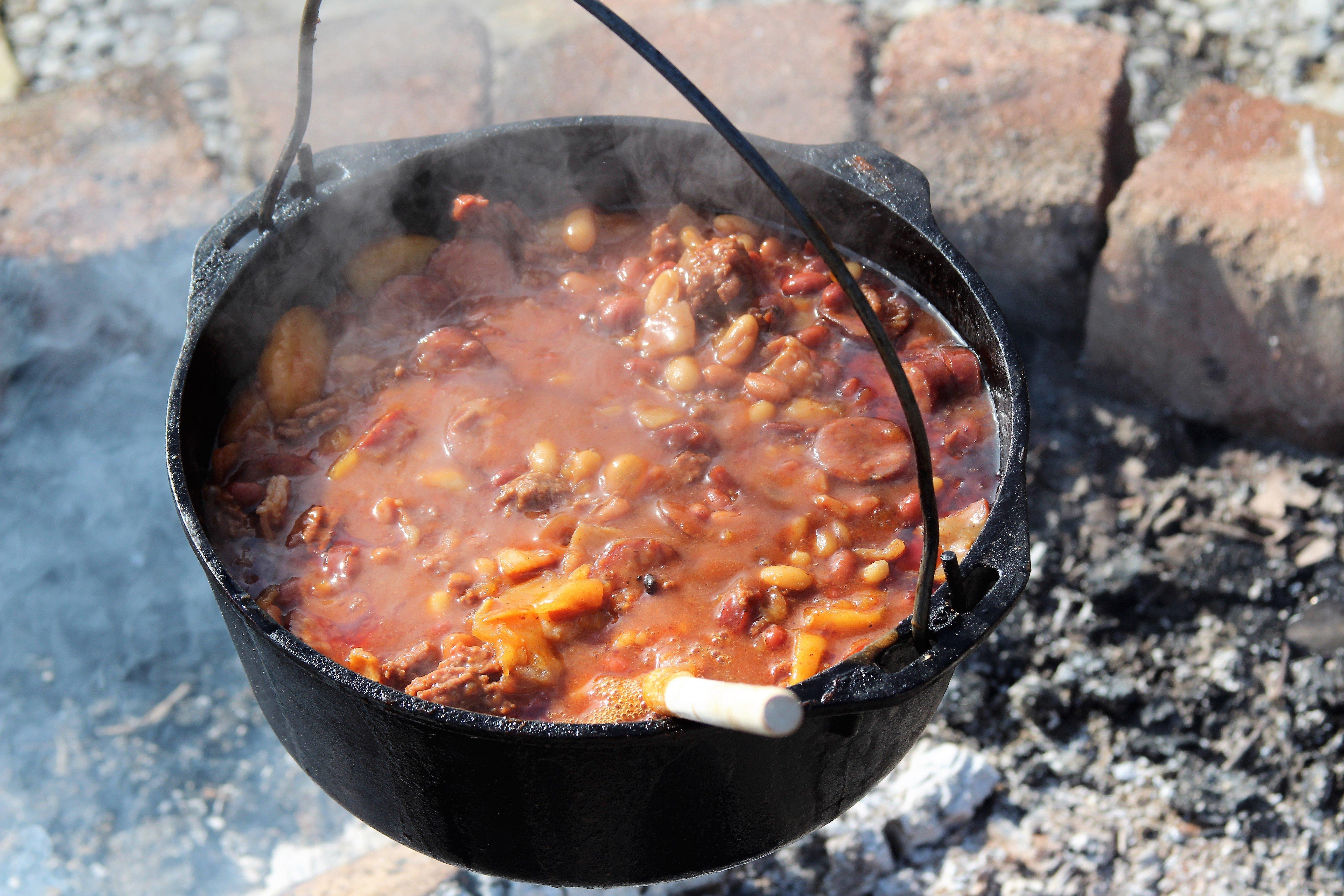 8. Use Slow Cookers
If conditions don't allow you to leave a Dutch oven slowly cooking your meal while everyone hunts, and your camp has electricity or a generator, use a slow cooker. Start a venison roast or a pot of squirrel and dumplings early in the morning and it will slowly simmer all day. Once everyone returns to camp, there will be a hot meal waiting.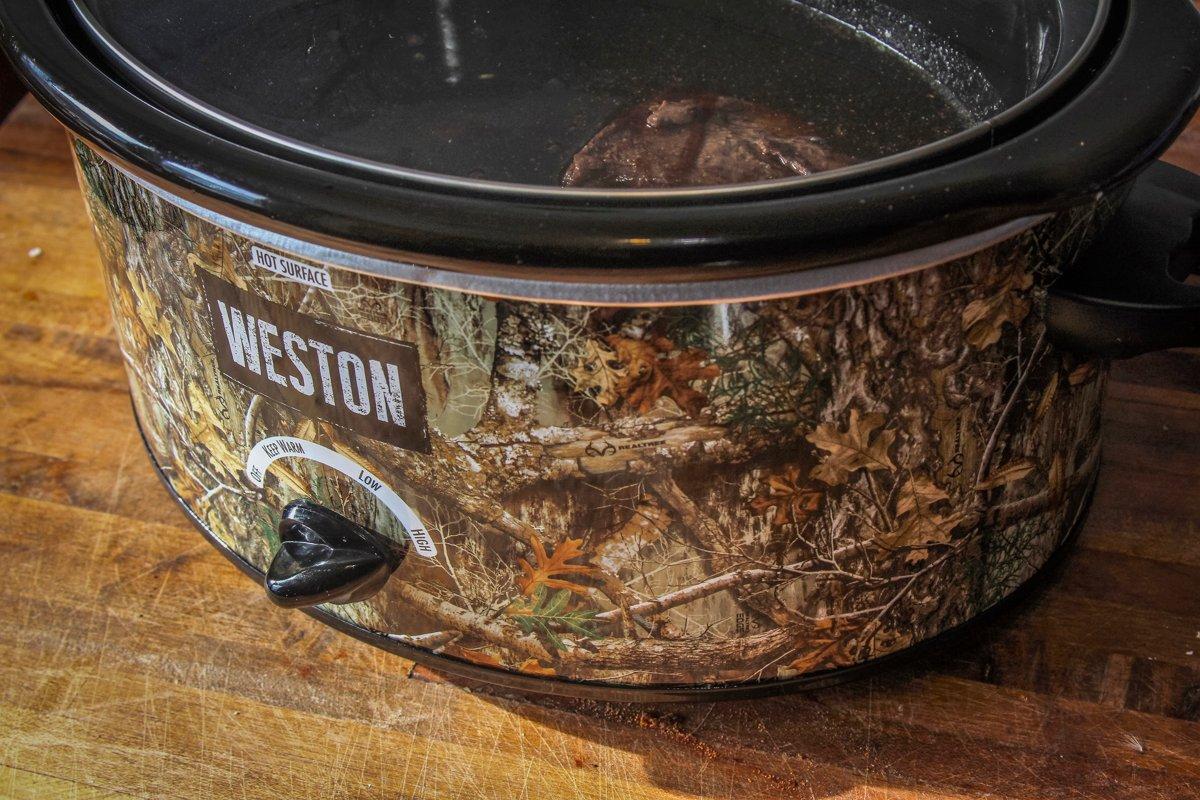 One issue with evening hunting camp meals is that not everyone returns from the woods at the same time. While some hunters might roll in right at dark, others may shoot a deer late in the evening and might not return until late. Slow cookers are the perfect answer. The food stays hot and ready and everyone can eat when they are ready.
9. Don't Skip Dessert
The best part of any family meal is dessert. Just ask any kid (or kid at heart) who happens to be nearby. Don't forget to include something sweet to cap off your camp meals. It can be something as simple as the favorite s'mores over the campfire, or sliced apples with brown sugar and butter wrapped in foil and tossed on the grill until everything melts into a caramel sauce. Or it can be something a bit more complex like this Dutch Oven Bourbon Bread Pudding. Either way, a sweet ending perks up any meal.
10. Pack a Grill
There isn't a handier way to fix a camp meal than on a grill. Charcoal and gas are both workable choices for camp cooking, but if you have access to electric power, a generator, or even an inverter, you can run a Traeger Pellet Grill at camp.
With a Traeger, you can do quick cooks like steaks or burgers, or put on a roast, pork shoulder, or even a brisket to slow cook all day while hunters are in the stand or blind. Come back to camp to slow-smoked meaty goodness.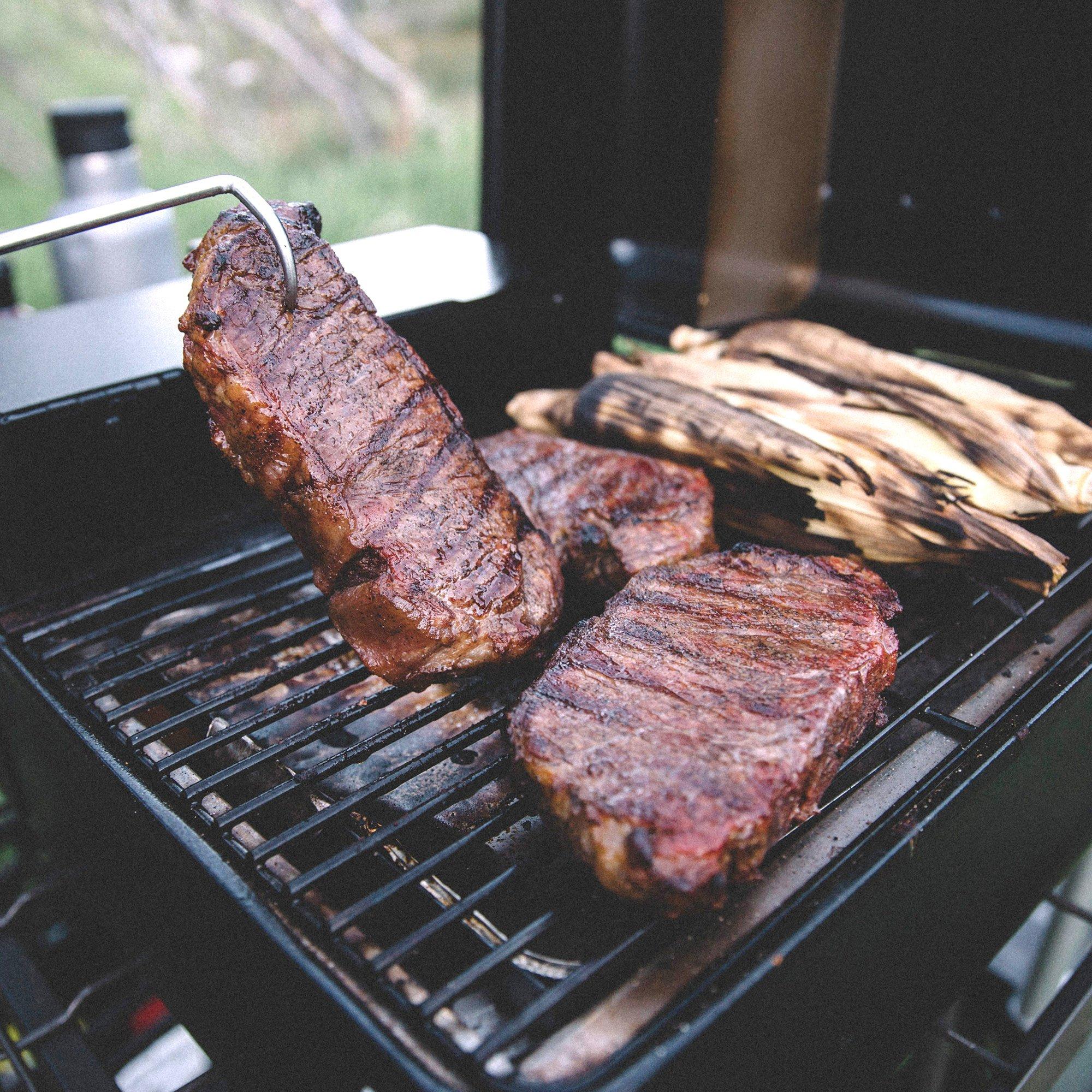 11. Cook Safely Over Fire
Cooking over an open fire can produce some of the best-tasting food you'll ever eat. It can also leave you with a nasty burn if you aren't careful. A pair of thick leather welder's gloves allow you to safely move around hot cast-iron pans and adjust grill heights without burning.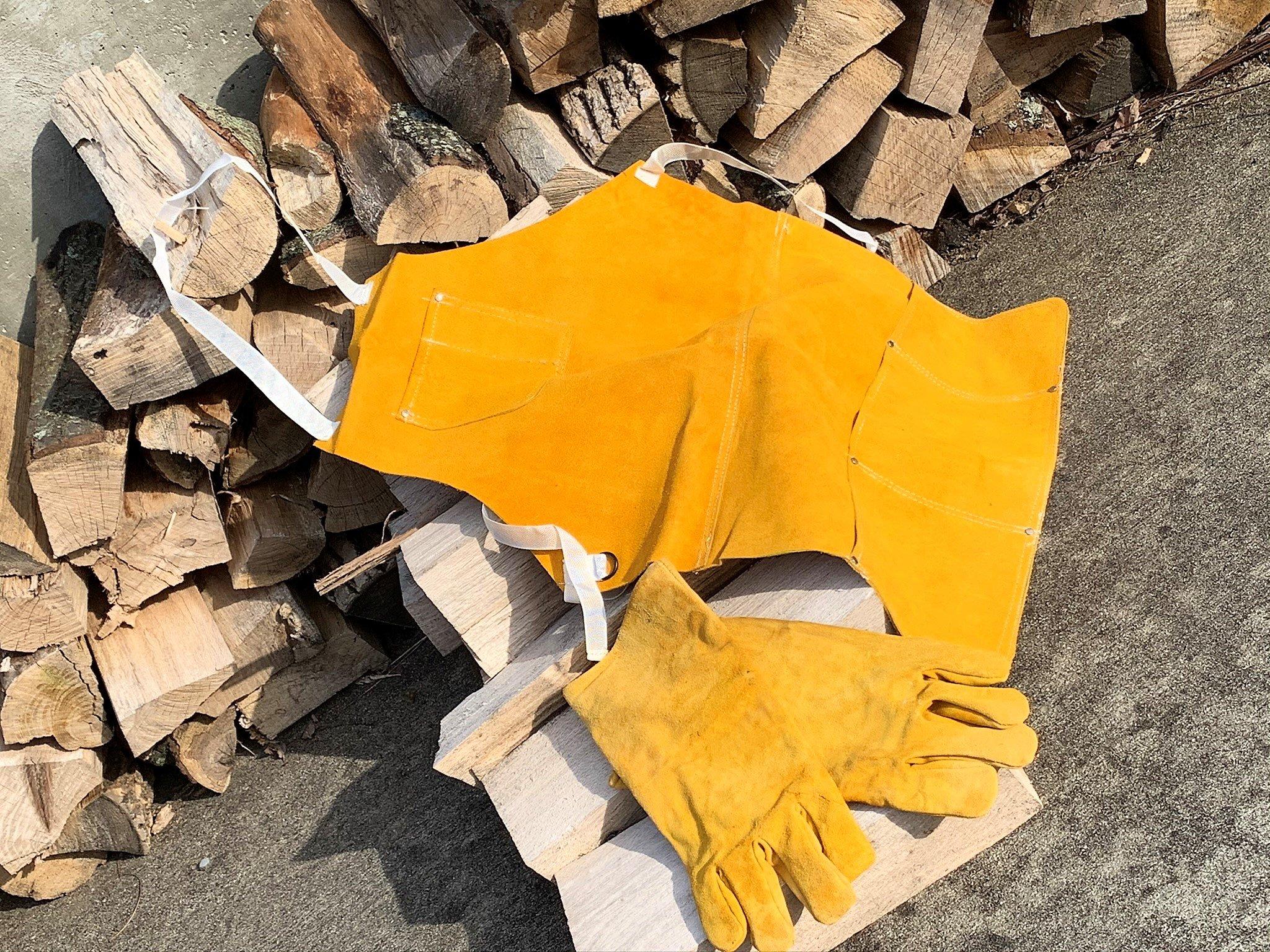 Besides the gloves, a Dutch oven lid lifter and a pair of vise-grip pliers help you lift and move around hot lids without burning your fingers or spilling hot coals into the food below while checking for doneness. It's always a good idea to wear closed-toed shoes when cooking on an open fire.
12. Do Breakfast Late
While you might not have time to make a big breakfast before everyone heads out in the morning, you can always serve a light breakfast before the hunt and then cook up a big late-morning feast once everyone returns to camp.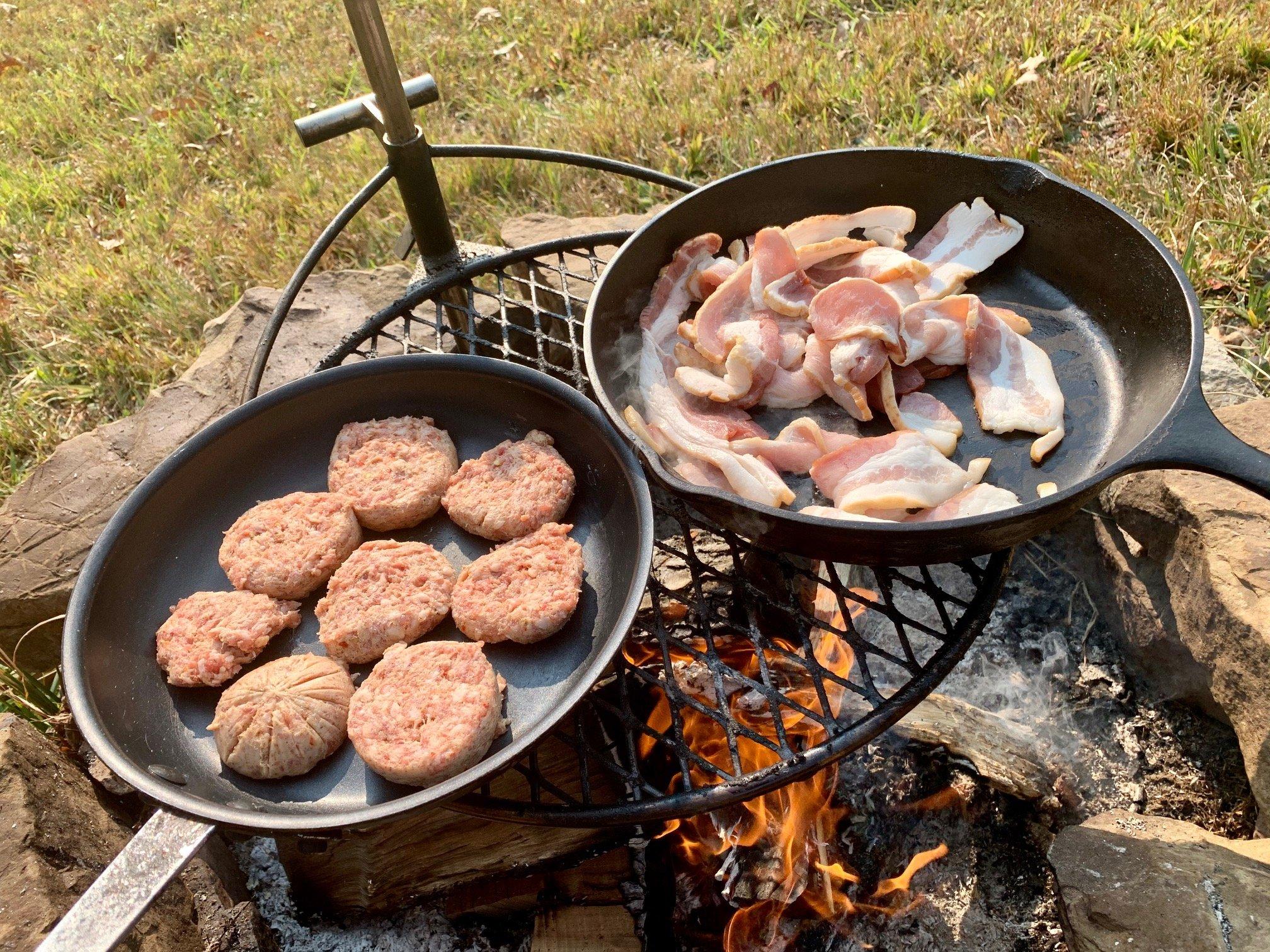 Make breakfast easy with a few simple tips. If you plan on serving scrambled eggs, crack them into a jar or sealable plastic container before ever leaving the house. Stored this way, eggs can go straight into the cooler without fear of something heavy landing on top of them and cracking the entire carton. Once you are ready to cook, simply give the jar a hard shake to scramble the contents and pour straight into a hot skillet.
If you want to serve pancakes, mix the batter at home and seal in a vacuum-sealer bag. Once you have your greased skillet hot and ready, snip the corner from the bag and squeeze the batter out one pancake at a time. Not only is it quick and easy, but you can toss the bag in the trash once you are finished with no dishes to wash.
13. Don't Skimp on Coffee
Good coffee is a must-have to get me going in the morning. Try these tips for a great cup, even at camp. Since a good deer camp often means early mornings and late nights tracking, dragging, and processing deer, I generally run on caffeine. That's where Death Wish Coffee comes in. With twice the caffeine of normal coffee and a super smooth flavor, it keeps me going.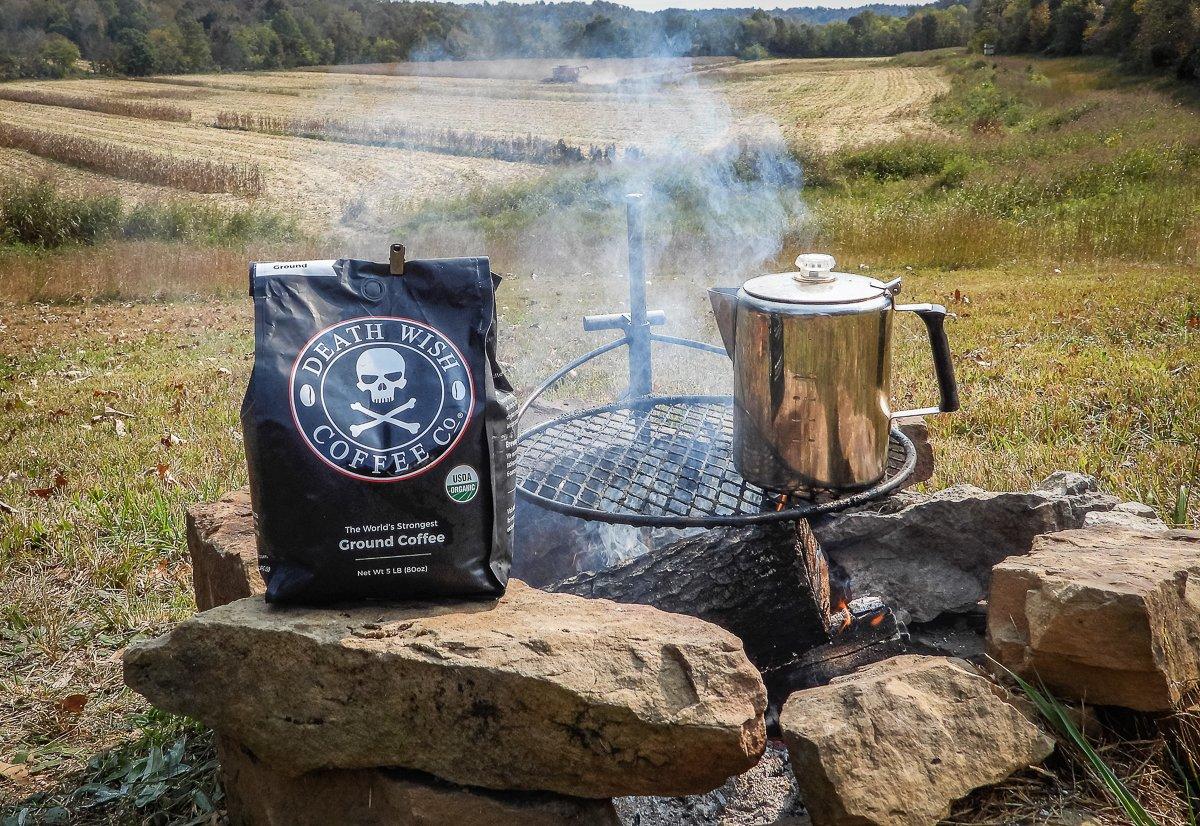 14. Keep Food and Drink Coolers Separate
Today's rotomolded coolers like the Realtree Big Frig are great at holding ice for days, but that ice will last a lot longer if you don't open the cooler any more than necessary. That's why I like to keep drinks and other items that are needed on a regular basis in a separate cooler than perishable food.
Even as thirsty campers reach in and out of the drink cooler all day long, the ice in the food cooler will stay put for a much longer period.
15. Make Cleanup Easy
The only downside to cooking is cleaning up once you're done. While washing up a few plates and bowls for a small camp isn't a big deal, cleaning up after a big crew can be time consuming. Use disposable paper plates and bowls and plastic cutlery to keep cleanup time to a minimum.
If you are using Dutch ovens, pick up a pack of disposable aluminum liners to slide into them before adding ingredients. Once the meal is finished, simply toss them in the trash. The same goes for cooking side dishes on the grill that require a pan. Disposable aluminum pans make grilling easy and can be tossed once the meal is over.
There will always be a few dishes to wash. If your camp doesn't have hot running water, pack along a plastic tub to wash them in. Simply place the dishes in the tub, pour water heated in a pot over the fire over them, and give them a scrub. A stiff bristle brush or nylon scrubbing pad make it easy to clean away even tough, stuck-on bits.
To easily dry your dishes, pack along a nylon mesh bag. Place the clean dishes in the bag and hang to air-dry.