The Realtree pro is passionate about helping new waterfowlers find success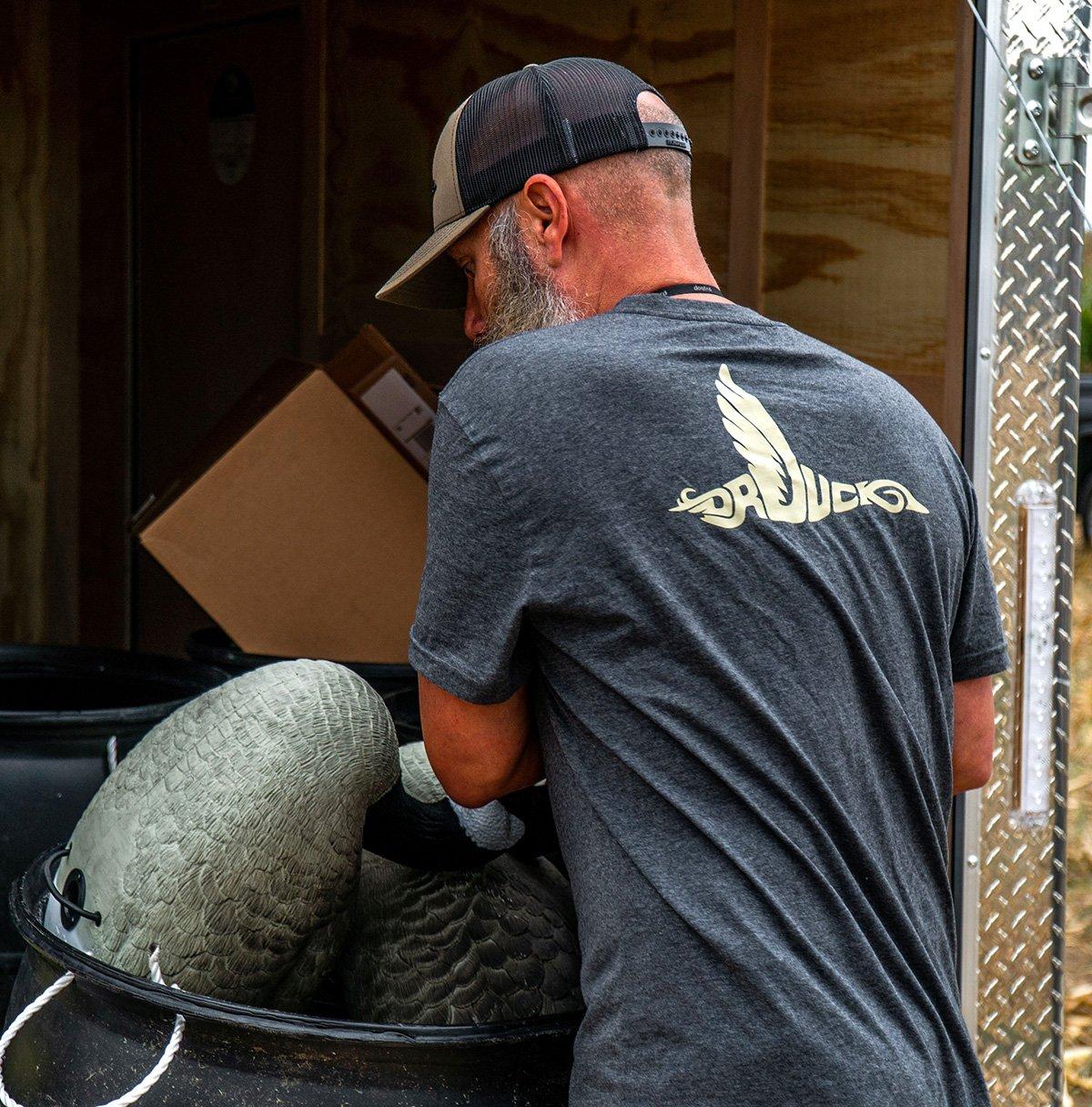 Dennis Dr. Duck Loosier knows the challenges of learning to hunt ducks without a mentor. That's why he's so passionate about introducing newcomers to the sport.
I fell in love with duck hunting the first time I went, he said. My father and grandfathers did not hunt waterfowl. They hunted deer, squirrels and other game. My first time duck hunting was with a group of guys who had never been before, and we had no direction from anyone. We had one call between the four of us, and some decoys that you probably couldn't give away at a garage sale. We didn't have a lot of success, but it was enough for me to realize nothing could compare to the excitement of hunting ducks.
Loosier remembers ducks circling the hole as he and his friends tried to find cover, much like children playing hide-and-seek.
We would pass the call around, letting each one try to work some magic calling them in, he said. I remember laughing at each other for several different reasons. Calling was one of the most obvious, and shooting skills were next. But the time we shared as a group and the excitement reminded me of the Friday night lights. The challenges of trying to call and decoy ducks into your spread with your friends, was like being on a team, and everyone had to do their part to be successful. For me, that's what separates duck hunting from other hunting. It allows you to share the experience with family, friends and complete strangers.
That experience, still fresh in his mind, drives Loosier and close friend Billy Campbell (@thefowlhunter) to help young and inexperienced waterfowlers.
There are so many young people today like I was, who are interested in duck hunting, but have no one to take them, he said. I have been taking the opportunity to give back to that community. As a public-ground hunter, I know it can be hard on a young hunter just getting started. My new passion is not only hunting ducks but helping these young people be successful.
And he urges other veteran waterfowlers to do the same, even if it means sacrificing some personal success.
My advice to the experienced hunter is that your season is not defined by one day, and if you have the opportunity to help a stranger be successful, take advantage of it, he said. I believe in passing it on to everyone who has the desire to learn and the determination to get out there. I try to encourage all experienced waterfowl hunters to pass it on to everyone. At the end of the day, what means the most to me is that someone gets that first opportunity to experience the love of duck hunting. Billy and I always say, 'Enjoy the journey,' because the rest of your life will be full of them.
Click here for more Realtree waterfowl hunting content. And check us out on Facebook.