Check out Antler Nation's 2022 grades for Arkansas, Kentucky, Tennessee, Georgia, and more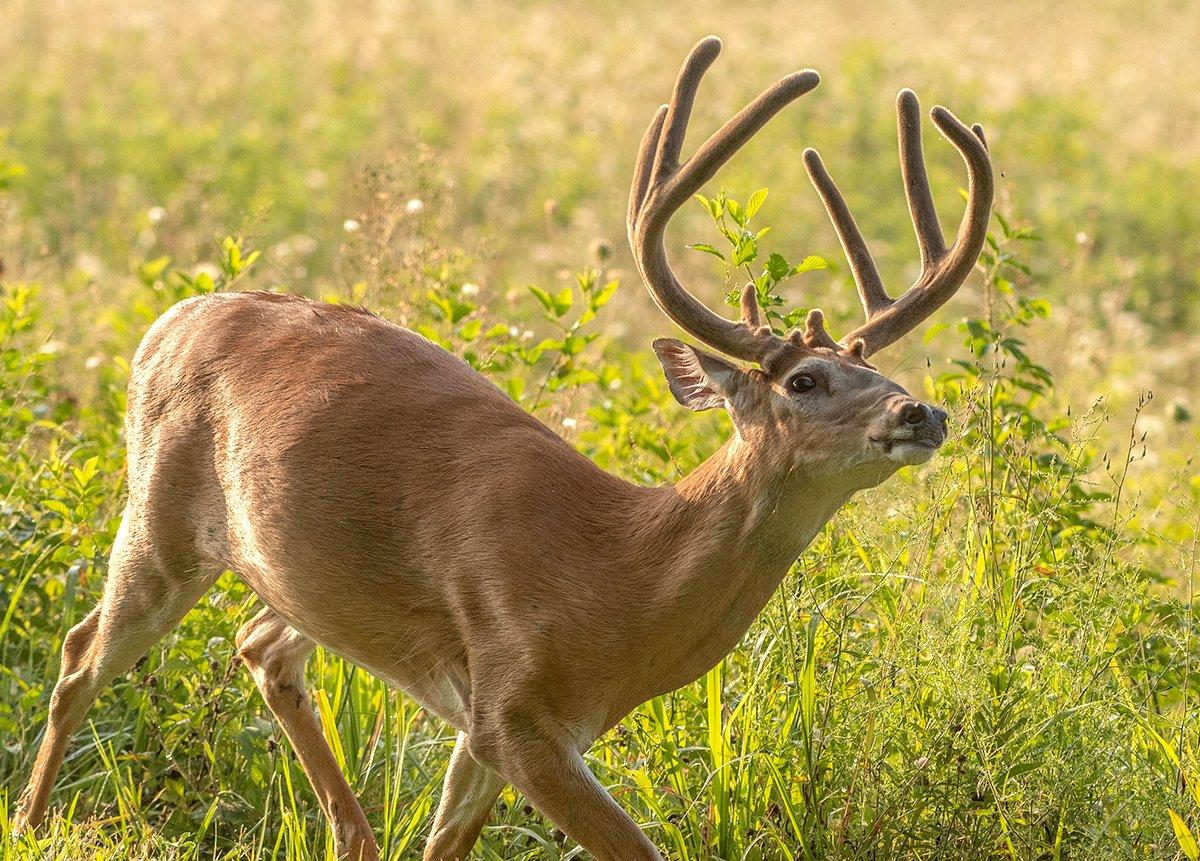 Another deer season is on the horizon, and that means one thing — the latest Antler Nation rankings. Check out the 2022 grades for the Southeast region, with special information that might help make your hunt a success. Find intriguing info below, with additional state-by-state details in each link.
Alabama
Although some areas of Alabama have improved, others have declined. The state isn't known for big deer, but it has a lot of whitetails. If you consider quantity rather than quality, it's a great destination. But although big antlers aren't common, hunters can find mature bucks. According to ADCNR's Chris Cook, almost half of the bucks taken on public lands are 3-½ years old or older. That translates to high odds of mature buck opportunities.
Arkansas
Arkansas offers some of the most affordable hunting licenses and tags in the region, for residents and nonresidents. The state has quality hunting, too, especially in the Delta region. Statewide, Arkansas has put plenty of deer in the Boone & Crockett records, with 256. For folks looking to roam, the state has about 6.5 million acres of public land.
Florida
The Sunshine State is known more for beaches and gator gettin' than whitetail hunting. It has only two bucks in the big book, and those came from the middle of the past century. However, Florida has one of the best WMA systems in the country, with about 6 million acres open to the public. And with rut dates that range from July to February, it's an interesting place to hunt.
Georgia
The Peach State is one of the crowned kings of the South. The one major downside is its liberal bag limits, but those are lower than in the past. Still, Georgia has more record-class deer in the books than any of its neighbors, including Tennessee. Look to the southwestern counties and Atlanta Metro area for the biggest deer in the state.
Kentucky
Undoubtedly the best state in the region — maybe even the country — the Bluegrass State is one of only a few states to take top honors in 2022. It's also the best place to kill a velvet buck, especially this season, given the early archery opener. The only major downside to Kentucky is limited public land options, but it still offers about 1.5 million acres, most of which is in the eastern and western counties.
Louisiana
Arguably the duck hunting capital of the world, Louisiana is a good deer hunting destination, too. This past season, more than 70% of tagged bucks were 3-½ years old or older. Only Mississippi produces more mature deer in the annual harvest. Unfortunately, much of the state is flooded, but pockets of good deer cover exist. If you find those, you might have a heckuva Pelican State pursuit.
Mississippi
Mississippi has a lot going for it. Foremost, 74% of the bucks harvested are 3-½ years old or older. The Magnolia State cranks out lots record deer, too, with about 200 in the books. And 2 million acres of public land? That's incredible. Mississippi has the goods.
North Carolina
The Tarheel State is loaded with 2 million acres of public land, and many of those properties offer good deer hunting. The state isn't a high-ranking destination, but it has appeal. The northern Piedmont region is an excellent area for bigger whitetails.
South Carolina
The Palmetto State gets one of the worst grades in Antler Nation again this year. That said, don't overlook it as a good deer hunting destination. What it lacks in quality it makes up for in unique opportunity. It offers a chance at early-season velvet bucks, and in some places, you can even hunt them with a rifle. That's cool. Plus, success rates exceed 70%. That's higher than most states.
Tennessee
Those looking for an August velvet hunt should consider the Volunteer State. For the best buck age structure, check out counties that border Kentucky, as well as those along the Mississippi River. Central and eastern counties offer potential but aren't generally as good. Find opportunity on Tennessee's 1.5 million acres of public land.
Virginia
Virginia is one of those states that's frequently overlooked. It has a stable deer population. Bigger bucks can be found throughout the state, but the south-central counties are best. For public land hunts, check out the eight types available in the state.
For more information where you hunt, check out the full list of rankings on Realtree's Antler Nation.
(Don't Miss: The 4 Best Spots to Hang Summertime Trail Cameras)