Check out Antler Nation's 2022 grades for Delaware, Maryland, New York, Pennsylvania and more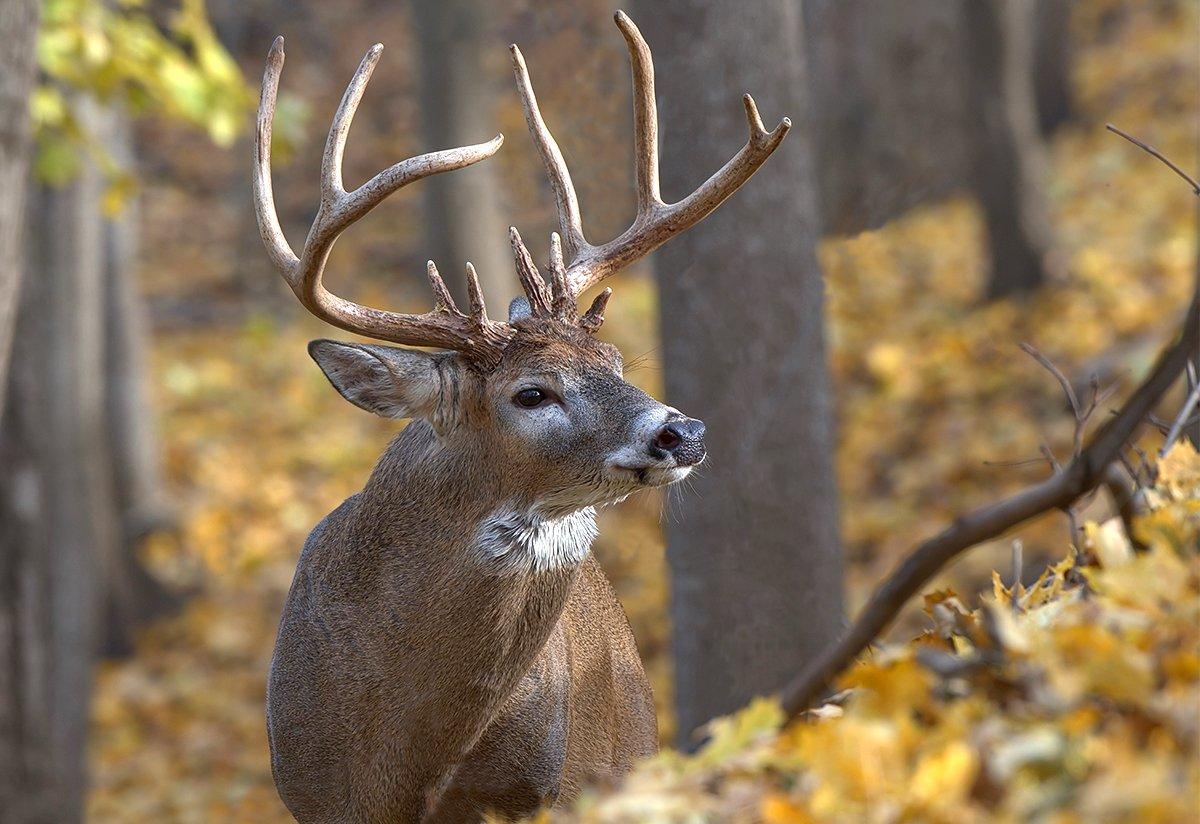 Just as with the Southeast region, the 2022 Northeast deer hunting forecast is shaping up to be promising. This year's Antler Nation grades are in, and almost all states show improvement from the past few years.
Connecticut
Some states are just average, par for the course or whatever run-of-the-mill term you wish to apply. When it comes to whitetails, Connecticut is one of those. But although harvest numbers haven't been great the past few years, you can experience a solid hunt here.
Delaware
One of only two states in the region to get the coveted A grade, Delaware makes up for its small size with a one-two punch of big bucks and high deer densities. There isn't a lot of rural land here, but there are a lot of suburban landscapes, if you can get bowhunting permission.
Maine
The northernmost state in the region, Maine is cold, but if you find the right spots, hunting can be hot. If big-bodied deer are your thing, this is the place. And if you have an affinity for hunting islands, research some public options off the coast.
Maryland
A state that doesn't get enough love, Maryland is a top-shelf whitetail spot. It's arguably the best deer hunting destination in the Northeast. Those who've hunted here understand what it has to offer, including affordable tags, great deer densities and big bucks.
Massachusetts
Massachusetts is one of the most populated states in the country. It also has very limited public land and private land where it's difficult to gain access. Still, with cheap licenses and tags, and high deer densities where pockets of whitetails exist, a fun hunt is more than possible.
New Hampshire
Perhaps the best of the New states, New Hampshire is built for deer hunting. Whether you're a meat hunter, trophy hunter or general whitetail enthusiast, this state has the goods. It also has 750,000 acres of public to roam. What's not to love?
New Jersey
When the discussion turns to whitetails, New Jersey isn't the first name that comes to mind. But for such a tiny state, it offers almost 750,000 acres of public land. That's incredible, and with such affordable licenses and tags, it's hard not to give this state a go.
New York
New York is another state that doesn't get the credit it deserves. Deer hunting is quite good here. It seems to be improving, too. More than 30% of the state's Boone & Crockett bucks have been entered in the past decade or so. Not to mention its 4 million acres of public land. Some of it is quite rugged, but deer live here.
Pennsylvania
If hunting heritage is the only metric by which to rank a state, Pennsylvania takes top honors every time. It's loaded with hunters and good deer hunting opportunities. These deer get pressured, though, so don't expect an easy hunt. Bring your A game.
Rhode Island
Rhode Island is packed with people. It has a very small landmass. Naturally, there isn't a lot of rural land. But deer find pockets of cover wherever they can. If you locate a place to hunt, hold onto it. Don't expect a giant whitetail. That said, with reasonable expectations, a unique, enjoyable adventure might be on the horizon.
Vermont
Vermont is another state that offers little hope of shooting a monster buck. But that isn't what deer hunting is all about. For those who want to enjoy nature, see plenty of deer, fill the freezer and take home a respectable buck, the Green Mountain State will do just fine.
West Virginia
The Mountain State isn't known for top-end quality. It isn't nearly as good as its neighbors, especially Kentucky and Ohio. Still, it gets a solid grade this season. If you can stomach the hills, they might relinquish a deer or two.
The Northeast offers a unique hunting experience. It's teeming with diversity, and deer hunting is good in most areas and great in select states. If you're looking for big-bodied deer and different terrain types to tackle, give it a shot this fall.
(Don't Miss: How to Protect Your Hunting Spots)